If you are creating a balcony or installing stairs, then you must have a balustrade for safety reasons. However, there are many other times when you can add a beautiful glass balustrade to a project simply for the pleasing effect.
In all cases, you need a balustrade that fits the project, matches the lines and style of your house, and reflects your personal tastes. This can be difficult as there is an impressive selection of glass balustrades available. 
Before you start wondering how you are going to choose the perfect balustrade, you need to take a look at these glass balustrades in Sydney. A glass balustrade might be the best solution for your project. In fact, glass balustrades are perfect for updating or designing balconies or stairways. Here is your essential guide to the perfect glass balustrade.
Your Guide To The Perfect Glass Balustrade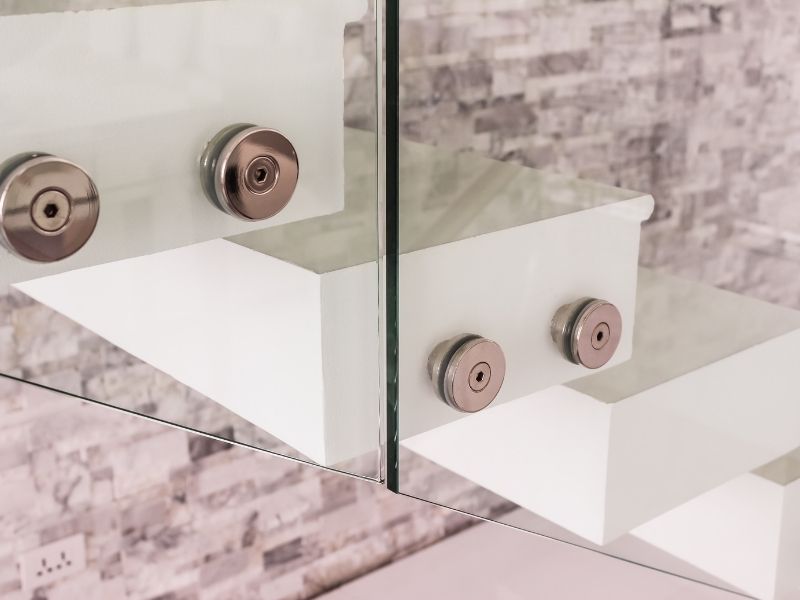 Why glass?
Glass adds beauty and sparkle to existing décor. Imagine a stunning feature wall or piece of art. Your glass balustrade allows you to see it from different vantage points in the home. However, most other types of balustrades won't because they block the view.
Also, consider the fact that glass allows light through. Therefore, it makes a difference to the look of your home in making it appear more spacious and brighter.
Equally, you might consider a glass balustrade outside your home. In fact, it is a perfect companion around pools, decks, and balconies. After all, it gives the greatest views while keeping the wind at bay.
Glass balustrade styles.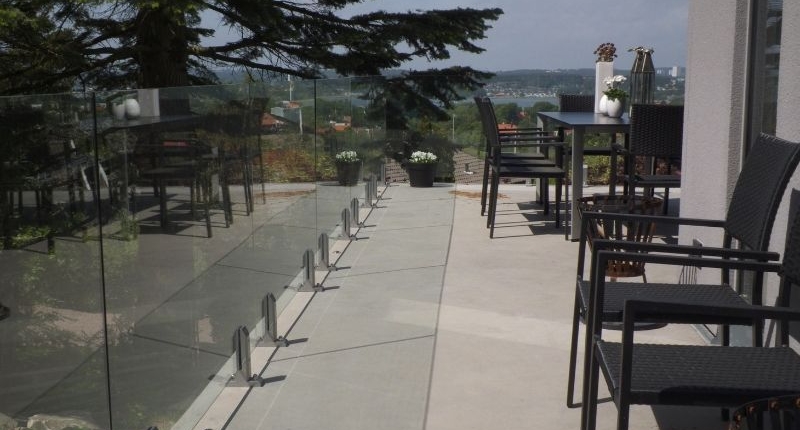 Below, we list three different types of glass balustrades. Each one has its own unique look and feel from which you may select.
• Post.
The post system uses posts between each sheet of glass. This is as much for effect as strength. The posts are generally steel and usually square. They break the panels up and remind people there is a balustrade there. This is a particularly good option if people are likely to walk straight through the balustrade.
• Frameless.
The frameless glass balustrade has no visible frame. The glass panels mount into a channel and seal in place with cement, a special fixing device, or wedges. They look stunning as the balustrade is virtually invisible. 
• Point-fixed.
The point-fixed option is similar to the standard post-style glass balustrade. However, instead of using clamps to hold the glass panels in place, the fittings mount into small holes in the panel. This looks aesthetically better than the clamps used with posts but still reminds people there is a balustrade there. 
Considerations when choosing.
You need to consider where your balustrade is going and who it is protecting. The younger they are the more likely it is that they won't see it. In that case, you must use a more visible system. 
In conclusion.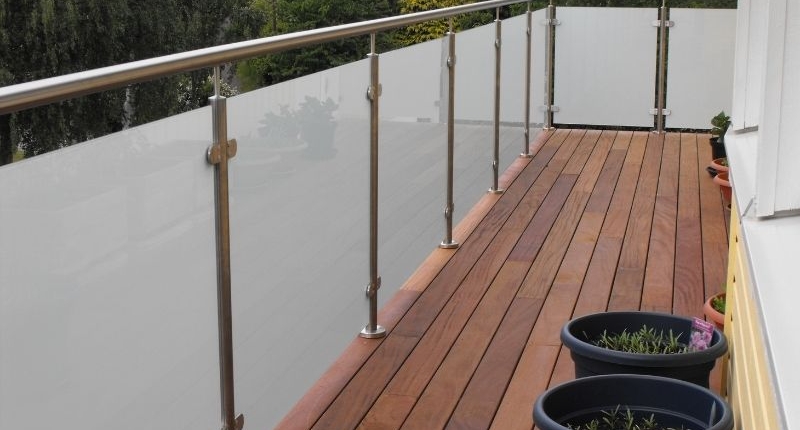 Of course, it's not just the type and the reputation of the supplier you need to consider. Don't forget that a glass balustrade doesn't need to be clear. You can have frosted or patterned glass to make it really unique! In short, you need to look at what is available before making your decision. If you have any questions or suggestions, we always love to hear from you in the comments below. Also below are links to more intriguing articles about ALL things DESIGN for your home or business.
Images Courtesy of Canva.
Other Posts You Might Enjoy:
How to Turn Your Basement into a Playroom for Your Kids
How To Design A Pool For Your Backyard
4 Expert Steps to a Fabulous Garden Makeover
Share This Story, Choose Your Platform!