We spend our leisure time in the garden to enjoy the green space as much as possible. For many people, the love for gardening is never-ending. They spend money and time on their garden makeover to create a beautiful and relaxing environment.
With the onset of the summer season, all of us look forward to enjoying beautiful summer evenings in our garden. In doing so, it gives us a sense of belonging. If this piques your interest, we invite you to continue reading to learn some of the best expert tips for a garden makeover.
Your Expert Inspirations for a Garden Makeover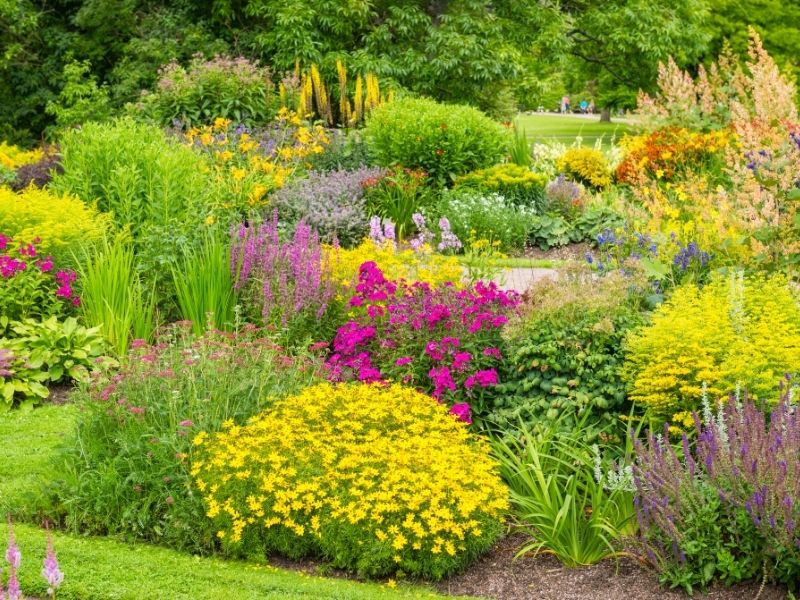 1. Plan what you want to grow.
Your priority is to add new plants and flowers to give it the best design structure. There are many ways to do the makeover of the garden with plants. For instance, you can add multicolor shrubs at the borders to make a boundary. Along the way, add more plants and then fill the gaps with colorful flowers by a repeating pattern. No matter which pattern you choose, always make sure it is in harmony with your overall design. 
2. Add furnishings.
One of the best ways to adorn your outdoor space is to add furnishings to it. These days, we recommend buying the best patio furniture set. It is very easy to find the furniture for your garden since there is a completely new category of garden furniture at vidaXL to check out. 
The patio you want to add must also harmonize with the design and space of the garden. You can't overdo it when it comes to making your garden a comfortable place with relaxing furniture. Moreover, remember to measure for accurate fitting of your furniture into your space.
3. Raise the garden bed.
A raised garden bed instantly transforms a bland and typical garden into a more personal space you want to spend time in. Try to place flowers in selective places for a design that has a completely fresh look. You can also design the raised flower bed to go along from the backyard to the garden on the front.
4. Add pavement.
Adding a pavement to the garden is the best way to remodel this space. It instantly gives a direction to those looking for unique design ideas. As an example, paving going all the way from the entrance to the garden makes your outer space look more sleek and stylish. 
Add a privacy fence.
Fences are a part of the garden that you often see alongside the flower beds. Also, the addition of a privacy fence is a decorative way to bring life to your backyard if you adorn it with a trendy style. The fence not only provides you with privacy but also adds vibrancy to the garden.
In conclusion.
If you have any questions or suggestions, we always love to hear from you in the comments below. Also below are links to more interesting and useful articles about ALL things DESIGN for your home or business.
Images Courtesy of Canva.
Other Posts You Might Enjoy:
6 Amazing Sloping Garden and Driveway Design Ideas
6 Easy Tips to Tackle an Overgrown Garden
5 Garden Upgrades To Add Value To Your House
Share This Story, Choose Your Platform!