Inflatable hot tubs are becoming a hot item fast. Conventional hot tubs are a normal part of everyday living for many homeowners, but, if you think that hot tubs are only for the rich and famous, think again because there is another option. Consider for a moment, the use of an inflatable hot tub at a lower price along with your favorite amenities. Even so, you might think this is a luxury and therefore a waste of your money. However, be assured that investing in you and your family's comfort is never a waste.
So, if you want the best out of life for you and your family, keep reading to learn more about the advantages of inflatable hot tubs for your home.
Introducing • Inflatable Hot Tubs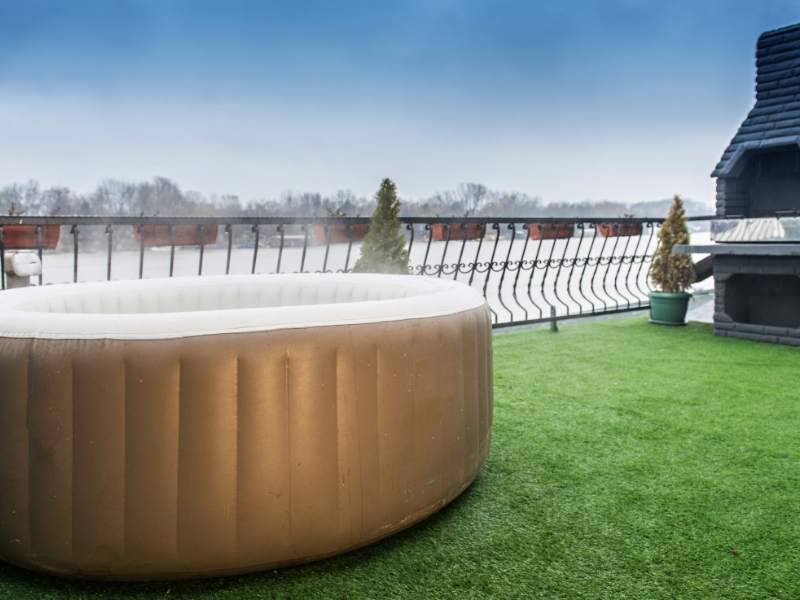 Everyone wants to get the best out of life and do that, you need to be able to relax and recharge regularly. Doing so certainly helps you avoid sudden break downs, burnouts, or stress build-up. One calming and relaxing practice that is highly recommended is taking a nice, long bath after a hard day's work. Go the extra mile and add soothing music in the background or burn a fragrant candle while comfortably soaking in a tub.
To up your relaxation game, opt for a bath in a hot tub. A hot tub is basically a big tub that is larger in size compared to regular bathtubs and can also count as a mini pool. These are manufactured with a few strong jets for the sole intention of providing massaging features. Like all others, it is filled with water that is used to provide relaxation and hydrotherapy.
The Less Expensive Hot Tubs
Purchasing a conventional model gets expensive but, there is a less expensive option for you. Allow us to introduce to you the inflatable hot tubs! Inflatable hot tubs come in a wide range of models in the market. Buying it at a much lower price with almost the same benefits and perks as a built-in hot tub is certainly a big win for consumers!
The mere fact that you can enjoy the benefits of a conventional hot tub in a less expensive inflatable tub paves way for the popularity of this product. You get a bigger bang for your buck, making it an ideal product for those shopping for a bargain.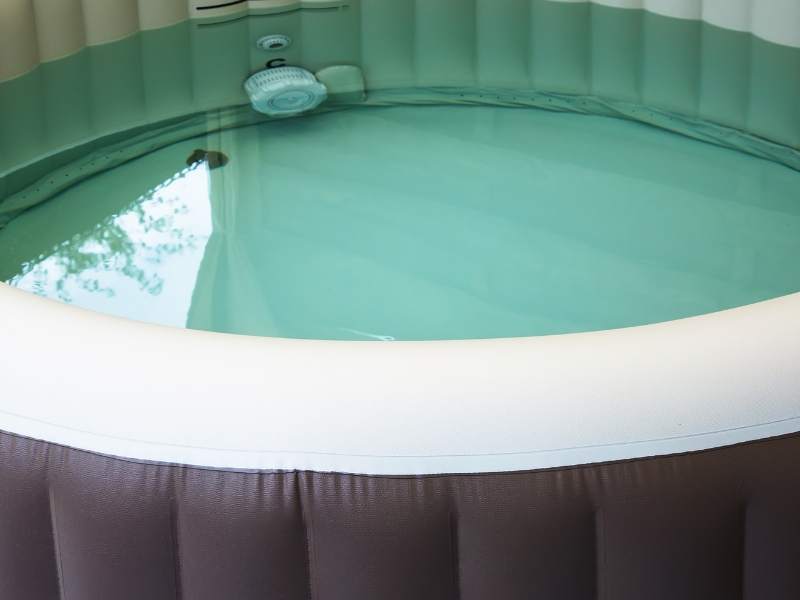 User-Friendly Pack and Store Hot Tubs
This product feature makes the inflatable more attractive than conventional tubs. This is perfect for people who have smaller spaces in their homes or for those who use it infrequently. When this is the case, inflatable hot tubs are easily packed inside their cases and put away for storage until the next use. Read more about the importance of effective packaging: https://www.freshbusinessthinking.com/why-storage-is-important-for-ecommerce/.
Another edge this type of hot tub has over conventional hot tubs is that it packs up and travels well for wherever your journey takes you. Renters find this feature especially attractive because the tub is not permanent and moves with them to a new home. That's a win-win!
Has this information piqued your interest regarding inflatable hot tubs? If you have questions, we'd love to hear from you in the comments below. We've also included a few pertinent links to other designing information.
All Images Courtesy of Canva.
Other Posts You Might Enjoy:
The Reasons You Might Choose a Portable Hot Tub
7 Reasons Why Wet Rooms are the Hottest Bathroom Trend this Year
Hottest Bathroom Renovation Trends For 2019
Share This Story, Choose Your Platform!