Bathroom renovations are the most popular makeover for residential homes in California. However, home renovations are expensive so it's important to make choices that bring you the highest return on your investment. Additionally, if you aren't interested in taking out a home equity loan, then, look into car title loans in California to help finance your remodel.
If you cringe every time you go in your outdated bathroom it is definitely time for a change. So, let's take a look at some of the hottest trends in bathrooms for 2019.
Trending Bathroom Renovations
Color Pops
If you want to keep things simple and bright in your bathroom, a traditional white never goes out of style. Additionally, you can complement your white bathroom with unexpected pops of colors. Try setting out bright blue or green towels and accessories to really bring some life and color to your bathroom. To make a focal point in your bathroom, try a brightly colored freestanding tub.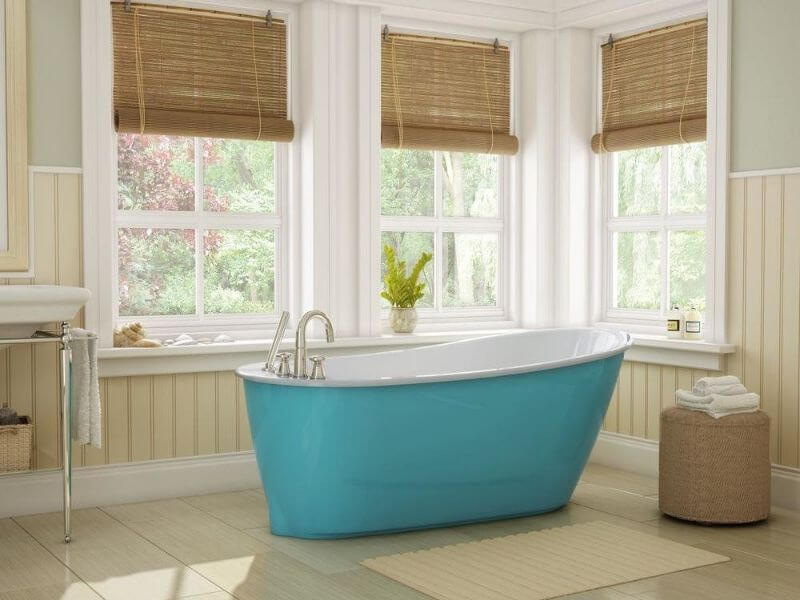 Wood Accents
If your design style has a more rugged flare, you can bring the warmth and earthiness of wood right into the bathroom. A rough-hewn bathroom vanity or wood-trimmed mirrors and accents can give you that outdoor feeling you are looking for.
Industrial Style
The industrial look is still a popular trend that has now made its way into the bathroom. Raw textures combine to create a one of a kind bathroom design. Moreover, you can try a vanity with a concrete countertop. Also, try industrial style lighting to bring the whole look together.
Black & White
You simply can't go wrong with black and white for your bathroom. This timeless look has made a comeback this year. The most popular take on this clean and crisp look is black tiled floors and counters. There are limitless combinations that you can try. Additionally, you might add some black accessories including towels, bathmats and toiletry items for a great new look that won't ever go out of style.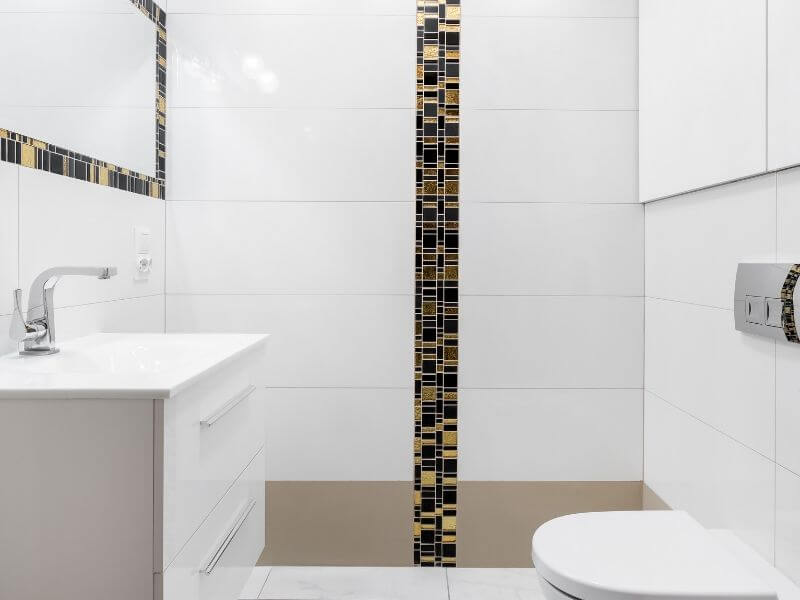 Intricate Tiling
The newest trend is to use colored or textured tiles not only surrounding the tub but as decorative focal points. One idea is to look for brightly colored tiles that can be arranged to give your bathroom an exotic feeling.
Brass & Gold
Back in the 1980s, brass and gold were very popular in bathrooms and it's making a comeback. So, complement your decor with gold or brass fixtures to add a bit of modern glamour to your room. Then, trim your mirrors and shower doors with brass or gold accents to really make a luxurious statement.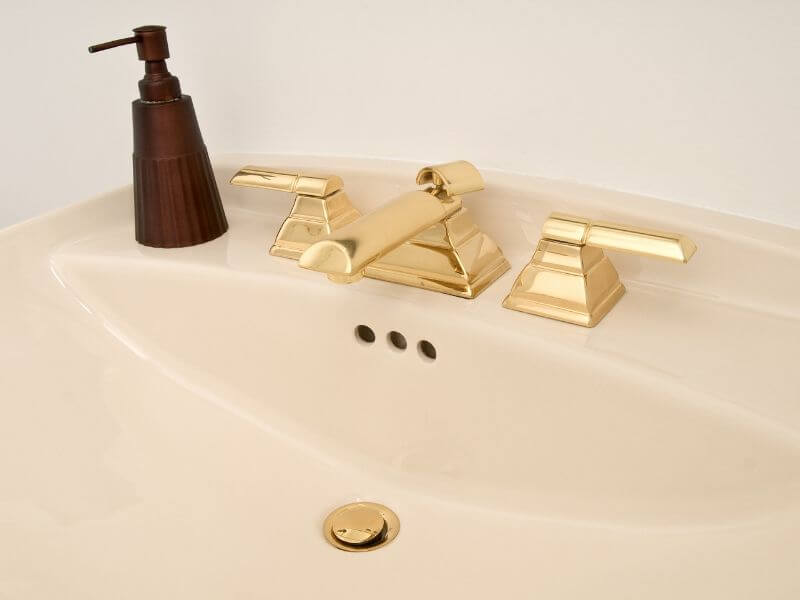 We hope this post gives you great ideas on how you can renovation your bathroom with fantastic results. We've also included links below to give you some other options as well.
Other Posts You Might Enjoy:
6 Ideas for a Spacious Small Bathroom
5 Tips to Add Ambiance and Tranquility to Your Spa Bathroom
7 Easy Tips for an Eco-Green Sustainable Bathroom
Share This Story, Choose Your Platform!