You can use high-speed industrial doors both internally and externally on industrial and commercial buildings. Doing so helps speed up operational processes. There is a range of high-speed industrial doors on the market. Therefore, you can choose from vertically and horizontally opening to transparent doors with a flexible curtain. Hörmann, is one of Europe's leading providers of garage doors, front doors and operators. If this interests you, we invite you to continue reading to learn about the benefits of high-speed industrial doors. 
The 4 Advantages of High-Speed Industrial Doors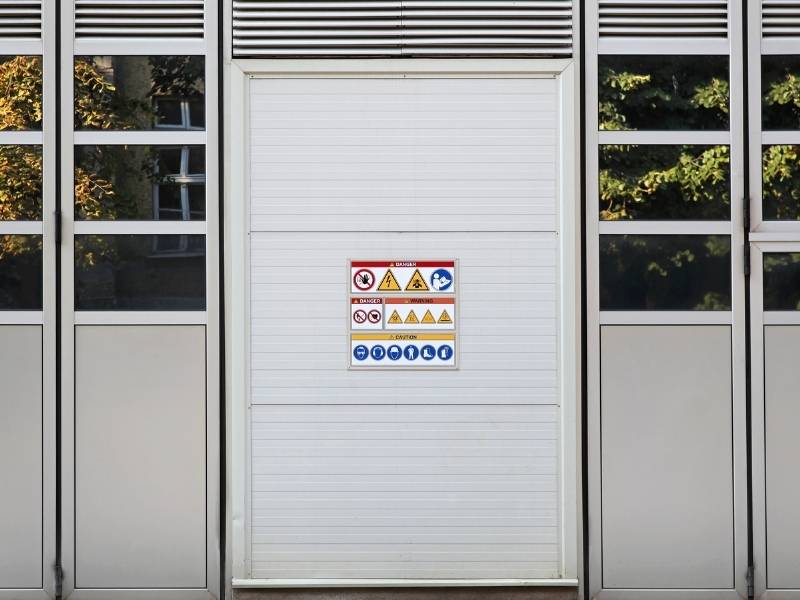 1. Optimized processes.
This will optimize your business processes and operations. First, allowing the swift movement of people, equipment, and goods around your premises creates smooth business operations. Then, no one has to wait for the doors to open manually or wait as they slowly operate. Of course, this saves both time and energy. This also enhances the safety of those coming in and out of the premises. 
2. Long service life.
As these doors have expert engineering, the high-speed process of these industrial doors also relieves the wear and tear. Through the smooth starting and braking, the life of the door is greater than that of other industrial doors. With regular maintenance and services, a high-speed industrial door lasts for years of full operation. 
3. Reliable safety & security.
High speed industrial doors are manufactured to sensor the movement within the closing area of the door. This acts as a great safety measure for those using the door regularly. This is all while continuing to keep your premises secure. Moreover, these are made with the strongest available materials to ensure security for your entire industrial building or unit. 
4. Maintaining steady temperature.
Many industries in need of industrial doors work with products which require containment at a certain temperature. For example, food warehouses. Therefore, the installation of a high-speed industrial door will aid in maintaining a steady temperature for the building. Saving both energy costs and operating costs. Long-term, for a business, the installation of high-speed doors is cost effective and beneficial to operations. 
In conclusion.
If you have any questions or suggestions, we always love to hear from you in the comments below. Also below are links that will take you to more fantastic articles about ALL things DESIGN for your home or business.
Images Courtesy of Canva.
Other Posts You Might Enjoy:
Artisan Daniel McGovern – Industrial Style Lighting Designer
Inspiring Industrial Design Ideas to Consider
Why Should You Leave Sewer Drain Unclogging to the Pros?
Share This Story, Choose Your Platform!