Internal doors play a huge role in your home's design, yet they don't get the attention they deserve. In the same way that the front door of your house defines the exterior of your property, internal doors help define and decorate the space inside.
Internal Doors for the Rooms in Your Home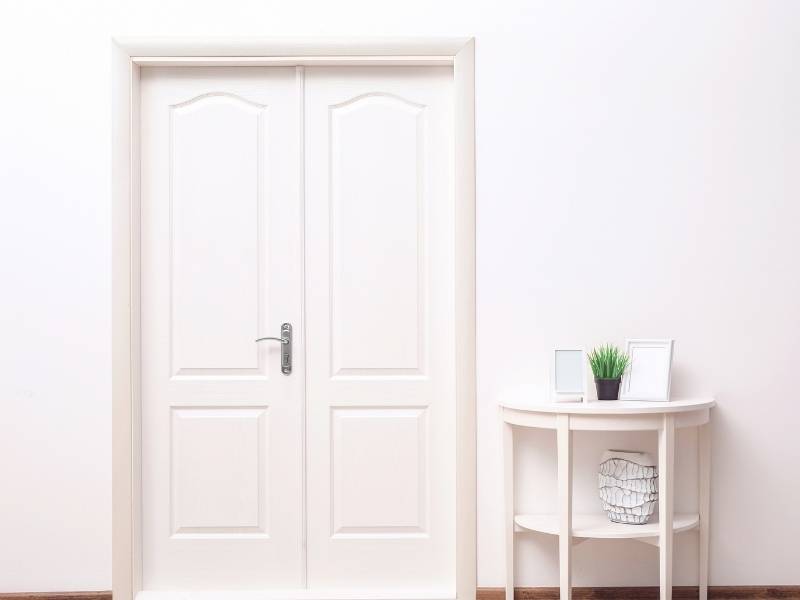 1. Know what you're looking for.
When choosing internal doors for your home, first consider what design and color you wish to go for. Internal Doors UK have a wide range of styles and designs, from Contemporary Internal Doors to traditional ones. You will surely find the right match to suit your needs. Take advantage of their made-to-measure service to get the right fit for your frame. 
For homeowners seeking a touch of timeless charm, rustic internal doors offer a perfect blend of tradition and character. These doors carry the essence of old-world charm, complementing both modern and period homes alike. With their unique texture and design, they add warmth and authenticity to any space, ensuring your interiors stand out with elegance.
2. Add 'style' to your interior doors.
Stylish interior doors not only enhance the beauty of your home but also increase its worth. One of the most popular ways to make your internal doors look smart is to give them a facelift. Whether you have wooden or faux wooden doors, giving them new life can be simple and inexpensive. There is so much you can do with your interior door. You just have to find new ways to reinvent them.
3. Glass French doors for the living room.
When you extend your dining room to the living room, you might start thinking of ways to decorate it such that there is a casual atmosphere. If you are an artistic person who has a flair for interior decoration, then the design and decoration of the house will be left on your hands. The easiest way to achieve that is to install French glass doors for the living room. Now you might be surprised why glass French doors can create an immaculate effect on both the dining area and the living room.
4. Get the right sized interior doors.
Choosing the right sized interior doors for your home can be challenging, especially considering the possibilities. With so many options out there, you will find the right door. To choose the right sized interior doors, first consider the purpose of the doors so they meet your needs and complement your home.
5. Matching their counterparts.
Doors are crucial to your home's structure and security. They should match the other doors in your home. Otherwise, they could stand out and cause you various problems. So, you must consider the material, design and color of your other doors.
6. Doing your research first will help you choose.
As you go door shopping, you'll see ones with different finishes and styles. Your first task is to choose the type of door that matches the design of your home. There are many types of doors. Some doors are specifically designed for particular purposes and climates, while others are multipurpose. For example, if your home is ultra-modern, maybe Georgian or traditional doors are not for you.
In conclusion.
If you have any questions or suggestions, we always love to hear from you in the comments below. Also below are links that will take you to more fantastic articles about ALL things DESIGN for your home or business.
Other Posts You Might Enjoy:
4 Benefits of High-Speed Industrial Doors
5 Reasons to Change the Doors In Your Home
4 Tips for Setting Up an Outdoor Kitchen
How to Clean Your Fireplace Glass Door and Get Rid of Sticky Soot
Share This Story, Choose Your Platform!