Whether you have an old cabin that just needs a touch of tender loving care to be a true dream home, or you are building everything about your dream home from scratch one block at a time, you might feel confident that you can complete the job yourself without any extra help. But even if you know your way around a toolbelt and feel confident in most DIY projects, there are still a few vital components of your rural dream home that will need to be installed by an expert.
Building Your Rural Dream Home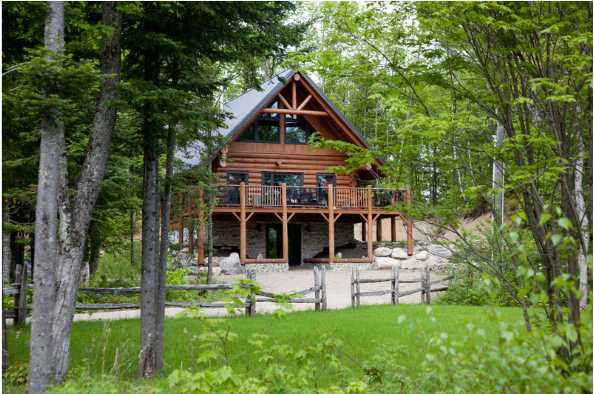 You don't want these areas of your home to suffer from shoddy installation, so make sure to contact the following experts.
The Electricity
If you are in an especially rural area, then you know that getting electricity to your house is going to be a massive challenge, so you might as well make sure that any electrical systems you have are going to be installed correctly. Professionals don't just know the ins and outs of making sure that a rural home has electricity, but they also know how to install your electrical system correctly to make sure everyone is safe.No matter where you live or what you do, electricity is almost always going to be important, so don't be afraid to hire a pro to make sure that your electric system is installed right.
Your Septic Systems and Plumbing
Anything that involves water is something you should hire a pro for because the potential for trouble to arise either during the installation or much later is something that you need to be aware of if you go the DIY route. You don't want your septic system to fail or a pipe to burst and fill your home with water, so working with quality septic system installation services is an excellent idea.
Again, a professional is going to know the best way to get water both inside and out of your house, so don't run the risk of something going wrong and seek out professional help for your plumbing needs.
Building Additions To Your Rural Home
Once you get your dream home built and fully prepared to be a livable space, it might not be too long until you decide that you want to build a bit more to make your rural dream home a true home that belongs in the spotlight. However, building an addition to your home takes a lot more planning and work than most people can DIY, and you might need to hire a contractor and an architect to get the project off on the right foot. 
Additions, even the simplest and smallest ones, have a lot of moving parts, steps, and plenty of ways for things to go wrong as the addition is completed. However, if you take the steps necessary to hire a contractor, you can trust that the newest addition to your dream home will be perfect for you and your needs.
If It is Too Complicated, Hire An Expert
While you might want to tell the story of how you built your dream home with the sweat of your brow and your own two hands, you shouldn't put yourself or the project at risk by taking on more than you can reasonably handle.
Calling in an expert will make sure that all the vital needs of your home are secured, and then you can focus on all the other aspects of your home that need to be fleshed out. Then you will have your dream home in no time at all!
Other posts you might enjoy:
How to Build Your Dream Home From the Ground Up This 2023
7 Things to Consider When Choosing Your Dream Home
Share This Story, Choose Your Platform!