Matching doors and windows can be a pain since they are the entryways to the home's soul. They give passersby a glimpse into the character of the people who live there. Just like each person's personality, the architecture of a home speaks volumes. 
How To Choose Matching Doors And Windows For Your New Home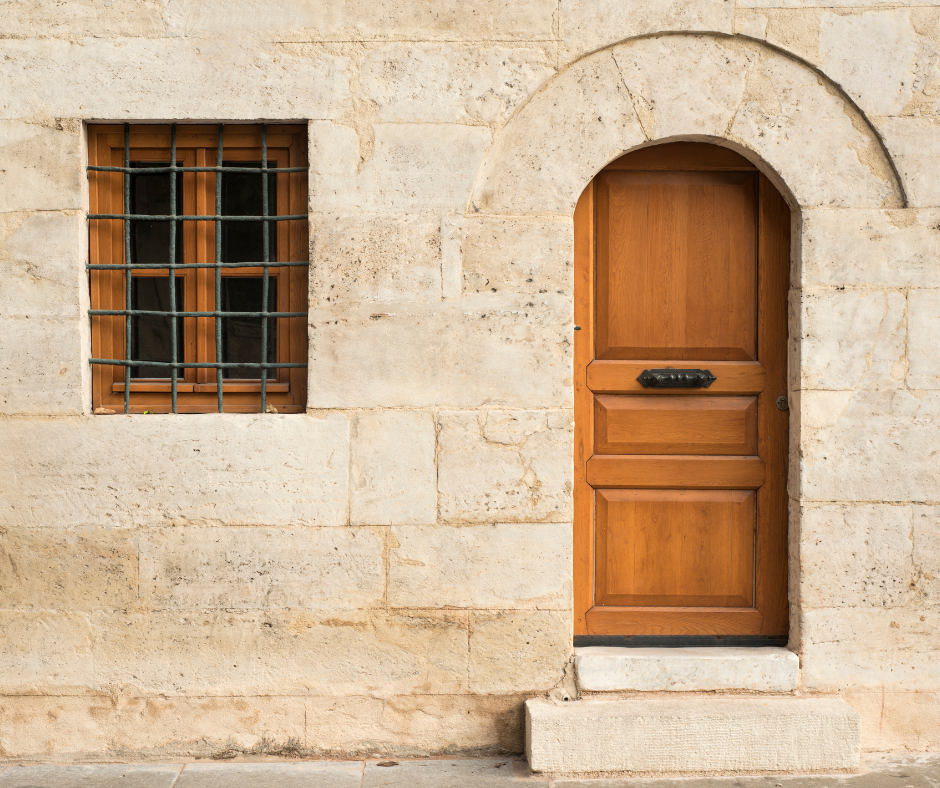 Matching the doors and windows is essential for creating a coherent look. Having them complement the architecture would further contribute to its characteristics, era, and style.
Choosing matching doors and windows could seem like a task best left for experts, but once you know how they go together, it would be so much easier:
Homes are built in different eras or according to the popular style in that area. When buying a new home, this is one feature that homeowners will consider. Some prefer a modern design, while others would opt for a home with an older feel, like a Victorian style. 
When looking at the style of the home, pick doors and windows of the same type. Although some mismatched genres would look fresh, it is not always a good look when the older style home has modern fixtures or vice versa.  
Wooden doors with intricately carved designs, complemented by wooden framed windows, round off an older home's look. In contrast, the clean-cut lines of aluminum frames with glass additions provide a modern, updated feel. 
It may be challenging to decide which doors and windows go together, but contacting professionals like Prestige Doors would solve this problem. They will have expert advice and create the most beautiful finishes for your home.
Comparing the materials that various manufacturers use to make doors and windows would also lead to the correct solution for your new home. Wooden doors and frames may have more maintenance involved, while other materials like aluminum won't require much upkeep. 
Homeowners could customize their doors and window frames by giving them a coat of paint, but the material itself would have its unique characteristics. These could change the home's entire aesthetic if the owner doesn't match them correctly. 
The architectural characteristics would dictate the use of certain materials to incorporate the entryway design into the style of the home. Modern designs could include custom-made fiberglass doors or other synthetic materials that would enhance the home's features in accordance.
Consider Their Functionality
The functionality of the doors and windows should be something for the homeowners to consider. Folding or stacking doors leading outside to the patio look more inviting and draws the home's occupants out, whereas sliding stable doors suit a small space where standard swing doors would take up too much space. 
Swing doors for a kitchen or bar area would work best when hands are full and would be a good option for indoor use. More sturdy constructions for the outside doors and windows would keep the weather elements at bay. 
Outside doors that slide open are another popular choice for homeowners. They are easy to maintain while having the added feature of allowing natural light to enter the home. These glass and aluminum combination window doors are perfect for no mess, no fuss owners.
Keep The Location In Mind
Country-style homes would most likely have a farmhouse feel which calls for stable doors on the inside. As for the outside,  mesh-covered swing doors would suit best. Windows that slide up and down with the same mesh covering would protect against insects. 
Homes located next to a body of water like a seaside cottage or a lake cabin may need extra measures to ensure that fixtures remain in top shape. Owners with wooden fixtures may have to treat them for water damage that could cause mold. While steel, would rust easily because of the high concentration of moisture in the air.  
Having a home with a view allows the owner to install matching doors and windows with glass inlays to give them the maximum visibility of their beautiful surroundings. The opposite is true for residents in a built-up area, where a covered door and tall windows work best.  
To Conclude
If the home is from an older era or modernly new, the installation of doors and windows would depend on the house's style. The upkeep of the owners could maintain, where the doors and windows are situated, and the home's location. 
The home's entryways provide the residents with security, beauty, and style. It could transform the house into a spectacular vision or create an eyesore in the neighborhood. For this reason, homeowners should carefully consider all their options before installing doors or windows in their new home.
Share This Story, Choose Your Platform!