Interior design is something that fascinates us all. If you're good at it, you might want to make a career out of it. You don't have to approach professional designers and start at the bottom. Instead, why not consider making your money from rentals? Investing in property has always been a hot topic. It gives you a chance to treat a property as a blank canvas and create a wonderful living space. To be a successful landlord, you need properties that are marketable.
How to be a Successful Landlord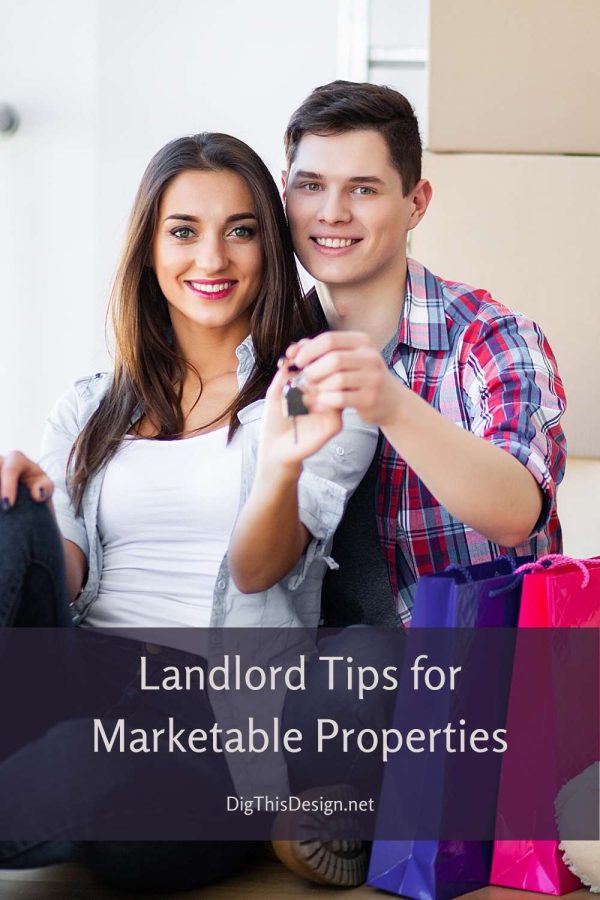 Find The Right Place
Your knowledge of interiors will help you pick the right property to buy. Don't let the appearance of a place put you off. Look at the qualities of the best property in that same neighborhood. A property that's begging for a makeover will be priced lower because it will be less appealing and attractive to potential buyers. With your interior design expertise, you can revamp it and bring it up to a great standard. As a landlord, always consider who your tenants might be. Are they professional singles, or families with pets? The place you buy has to be right for them. It doesn't matter what it looks like today. Your job is to transform it into their dream home. If it does become a dream home for your tenant, they're more likely to stay there long term.
Budget Your Input
Once you've agreed on a purchase price, you'll be able to figure out your budget for work. You might have to gut the place. Some properties need a lot more work than others. You may need to get rid of left-behind furniture and trash. The whole kitchen might need to be ripped out. If you have the DIY skills and some friends to help you tackle this part, that's great. However, you still need to dispose of waste responsibly. You can check out websites like dirtcheaprubbishremoval.com.au to find out how to do this. The trash generated from a big clear out can pile up quickly, so you may need a professional waste collection service to take it all off your hands.
Next in your budget list will be your choice of renovations. The property needs to be a high standard that will attract good quality tenants. Cheap materials and fittings may save you money upfront, but they will cost you later in repairs, maintenance, and replacements. Generally speaking, lower-priced interiors may not attract the kind of tenants you want. You also have to budget your time. You are investing more than just materials into this property. The time it takes to renovate is something you're not earning an income from. It's important to have 10 to 15% budgeted to cover the unexpected. A broken toilet or a new radiator may need to be covered. Make careful calculations to ensure that you will be making a profit as a landlord after buying and renovating the property.
Picking Your Style
Now that you know your budget, it's time to shop! Picking a style is easy when you're creating it for yourself at home. However, this property is for someone else, and chances are it hasn't been well looked after up until now. You might have to make some choices to cover up poor workmanship that you can't afford to fully repair right now. Wallpaper over a poor plaster finish can create a much better look. An attractive chandelier in the ceiling fitting is cheaper than calling an electrician to install new ceiling spotlights. It's time to get practical with your creativity as a landlord!
Color palettes are usually a good place to start when you're designing interiors. Check the light sources. Where is the natural light, and what are the main sources of light in the evenings? These might help you pick where each shade of color will fit. If you're looking for complex and ornate finishes like cornices, you may need to hire a professional to get the look you want. Stick with things you can manage yourself to save money.
Getting Down and Dirty
Renovating an entire property is tiring and takes a lot of time. If you're new to this, don't shy away from the task at hand, but start with just one room. It will make things easier to deal with, and if you realize you're out of your depth, you can still get professional help. Don't forget to prep all the walls and woodwork to ensure a great finish. Painting takes a lot of time, a lot of attention to detail, and a lot of physical challenges. You can achieve a great finish if you know what you're doing. The same goes for wallpaper. If you haven't done much of it before, why not check out some online tutorials like this one at https://www.youtube.com/watch?v=uz2WR8APzdc for some hints and tips? After all, this is your interior, and you probably want the pride that comes with its completion.
Finishing Touches
Once the renovation is complete, and the ceiling, walls, and floors are ready, it's time to dress your space for marketing. Even if you left the property unfurnished, dressing each room for a purpose helps potential tenants see the quality of lifestyle they could enjoy. They say dress to impress, and this is no exception. Let your flair for interior design shine through.
Images Courtesy of Canva.
Other Posts You Might Enjoy
Why Home Renovation Often Cost More than Expected
Home Renovation – 5 DIY Tips to help you be successful

Home Improvement – Ways to Revamp Your Home
Share This Story, Choose Your Platform!