How to Plan a Remodel?: Starting a home renovation project can be overwhelming. And more so, if you've never completed one before. But, even if this is your first remodel, that doesn't mean the plan can't go smoothly. Whatever your project, there are ways through which you can develop a detailed home remodel plan that will keep you on schedule and budget.
Curious to learn more? Here are nine tried and tested tips on home remodel ideas that can make your project a success.
For Your First Remodel, Follow These 9 Tips!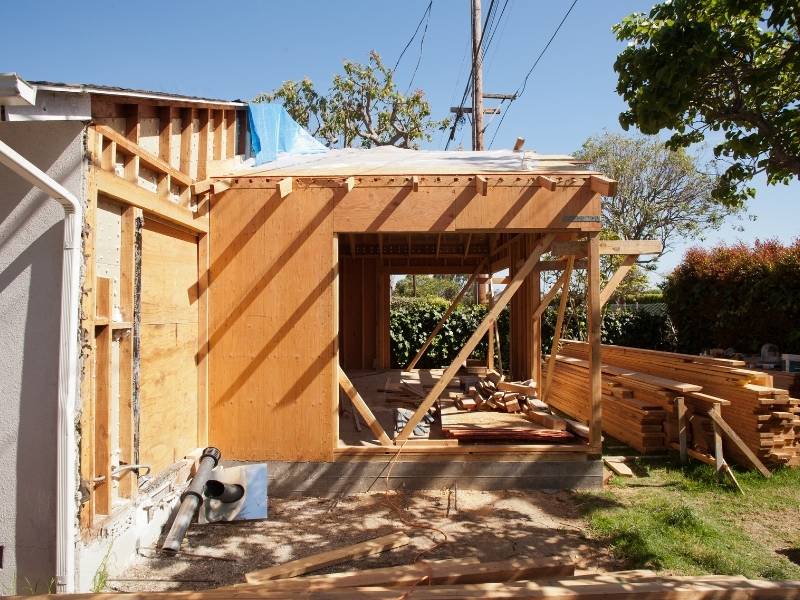 1. Plan Ahead
Knowing your end goal helps prevent delays later. That's why it's essential to develop a plan that clearly outlines what you want from your renovation. Are you remodeling to raise your home's resale value, or will you still be owning the property for years to come?
Consider your neighborhood's condition before you embark on your work. By having a plan, you decide how deep you can go with your project. Remember, proper home remodel planning helps keep you on budget.
2. Set A Project Budget
After creating a specific plan for your future, the next step is to determine your budget. Knowing your budget and following it closely is an essential parts of home renovation planning. Be sure to include the
labor costs,
building materials,
permits,
and cosmetic finishes.
Even the most detailed home renovation project plan can go awry. So, remember to add a contingency fund to your budget for unforeseen costs. That way, you won't overspend during the renovation of your first home, and there's no costly surprises.
To build your budget, you must include:
Price out all material requirements
Request cost estimates from professionals
Allocate at least 10% for unexpected costs
If the estimates don't fit your budget, eliminate some elements in your plan that are a lower priority. Or, request a personal loan to help fund your remodel.
3. Ask For References
A professional home remodeling contractor will have no trouble presenting references before the job begins. Don't depend only on client testimonials. Instead, look for actual customers that can answer your questions and give you a firsthand account.
Hire a home remodeling contractor who has the following qualifications:
Positive customer references
Members of the National Association of the Remodeling Industry (NARI)
At least 3 years of working experience
Good ratings with the Better Business Bureau (BBB)
If you have friends who have gone through similar projects, it's wise to ask them for contractor recommendations. Above all, hire someone you trust.
4. Make A Home Renovation Timeline
Start by selecting the date to begin the project. With your contractor's help, calculate the time each part of the remodel needs. Also, determine which portions you need to complete first and which side can do which one's side.
Ensure your timeline leaves room for delivery of materials and time to prep the project area too. Be sure to set the completion date with extra days in mind for addressing unexpected concerns.
5. Pack Up
To make your work as simple as possible, pack up or move all your belongings in the renovation zone. And if you're doing a whole home remodel, you can rent an offsite locker to keep your items safe and clean during the process.
6. Plan For Outages
If you don't have project plumbing shut-off valves where you're working, consider shutting off the main valve. But this will leave your home without access to water. So, plan by placing water containers on the counter for cooking and in the fridge for drinking. Don't forget to have buckets of water for flushing the toilet.
7. Obtain Permits
Most homeowners think getting permits is an unnecessary headache that can only slow down the home remodeling process. That's where they go wrong. Permits are crucial parts of the process that can have unwelcome repercussions if you don't get them.
They're necessary to ensure your house renovation meets fire safety and structural requirements. Unless you're ready to rip out non-conforming work, it's prudent to ensure you follow the permit process.
8. Complete Structural Projects First
When planning a home remodel, always prioritize the structural projects first. For instance, if your roof or foundation needs improvements, it's wise to work on those before moving to general cosmetic changes. Otherwise, you might end up spending more on materials and labor if a leaky roof destroys your new bathroom or kitchen.
9. Schedule Cleanup
Another essential step is ensuring that waste from the remodeling project ends up in the correct place. One of the best ways to do this is by scheduling a residential trash collection service.
Don't wait until you finish all the work to think about waste removal. Remember to include the cost of residential trash collection in your budget and make sure you choose a trusted company for the task.
Remodel Like A Pro!
As you can see, there's no need to have cold feet during your first remodel. Just follow these tips, and you'll be surprised at how simple it is to remodel your home.
What's your take? Have any other tips in mind? Let us know about them in the comments section below. And when you're ready for more top-class tips that will breathe life into your style, check back for more exciting articles. Also below, you will find links for more fun articles about ALL things DESIGN for your home or business.
Images Courtesy of Canva.
Other Posts You Might Enjoy:
How to Remodel Your Kitchen the Right Way
Top Tips for Renovating an Older Property
Remodeling on a Budget • Tips to Create a Dream Living Space
Share This Story, Choose Your Platform!