Have you been thinking lately that you want to increase the square footage of your home? You're not alone because new homes in the US are getting bigger. Today, the average size of a new American home is over 1000 feet larger than it was five decades ago. Similarly, the living space per person is increasing. In fact, it has almost doubled over the same period.
While living in a spacious house can be nice, many Americans live in older homes. Some of these were built in the early 1900s with smaller floor plans that do not reflect the requirements of the modern era. Also, people are increasingly flocking to urban environments where living spaces are typically smaller.
If you relate, we invite you to continue reading to learn about the many ways to add much-needed space through house extensions. Here are a few design solutions to consider for your home.
Increase Your Home's Square Footage with These Tips
⎆ Built An Extra Room Over Your Garage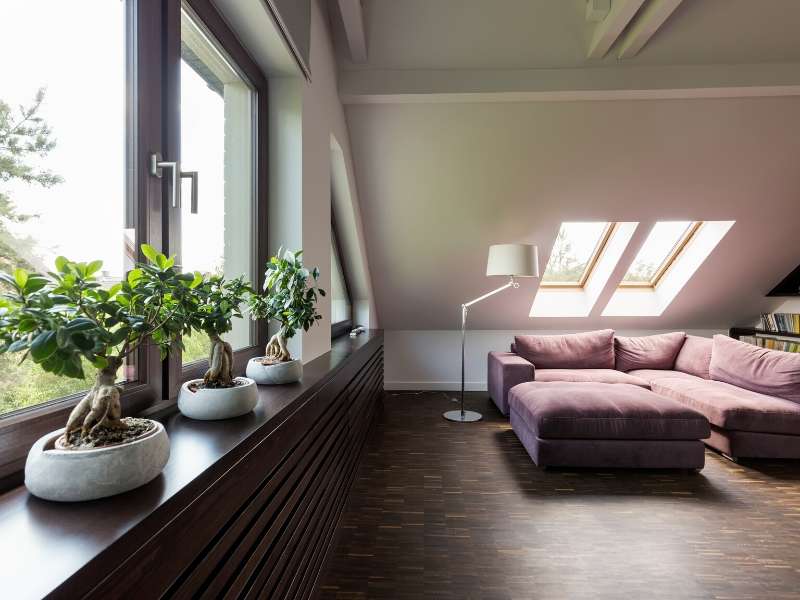 An addition to your home can be a tedious and messy job. However, if you're looking for an easy fix, put up a room over your garage. Due to the existing foundation, all you need is a wall, some windows, and a roof. Once done with the project, you can rent the space out, turn it into a guest room, or just use it as an extra bedroom.
A divan bed or futon are excellent choices for saving spaces in a seating area for conversion into a sleeping spot for your guests by night. If you already have enough room for your children and guests, dedicate this room to your own interests.
⎆ Transform The Basement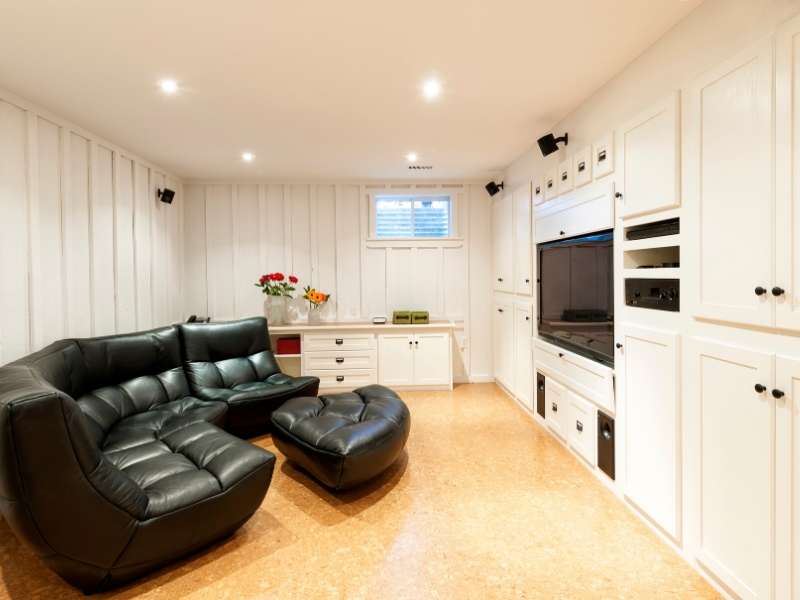 Most basements are often left unfinished and idle. Renovating it is one of the easiest ways of adding some extra living space. Depending on your needs and lifestyle, the basement can be converted into any of the following:
Kids' playroom
Work-from-home office
Laundry area
Bedroom
Bathroom
If you think your basement is too large for one room, you can divide it into sections. This way, you can add a kitchen or wet bar depending on the amount of space you have. If your plans entail running plumbing lines, note that your renovation cost may increase considerably. Basement renovations often cost anywhere between $25 and $90 per square foot, with the entire process averaging $30,000.
⎆ Install Fanlights To Improve Headroom
If your staircase has a limited headway, using it can get quite uncomfortable, which may discourage you from accessing the upper rooms. This poor clearance is usually a problem at the top landing. Adding a dormer or raising the roofline can be a great solution, but a little expensive for fixing such a small area. However, you can use a fanlight to increase the ceiling height and provide more light where it's needed most. This also presents an opportunity for ventilating the space.
To ensure you get it right in the first go, consult your architect or building contractor to help you evaluate how to add a fanlight to the roofing structure. Also, be sure to check the minimum headroom requirements for a staircase from your local building code.
⎆ Full-Height Movable Walls
To create separate additional flexible spaces for sleeping and living, you can use movable doors. This option is particularly ideal for small recess openings off a larger room. With this strategy, you can easily convert the kids' playroom into a guest room complete with a pull-down bed
⎆ Convert Your Porch Into A Sunroom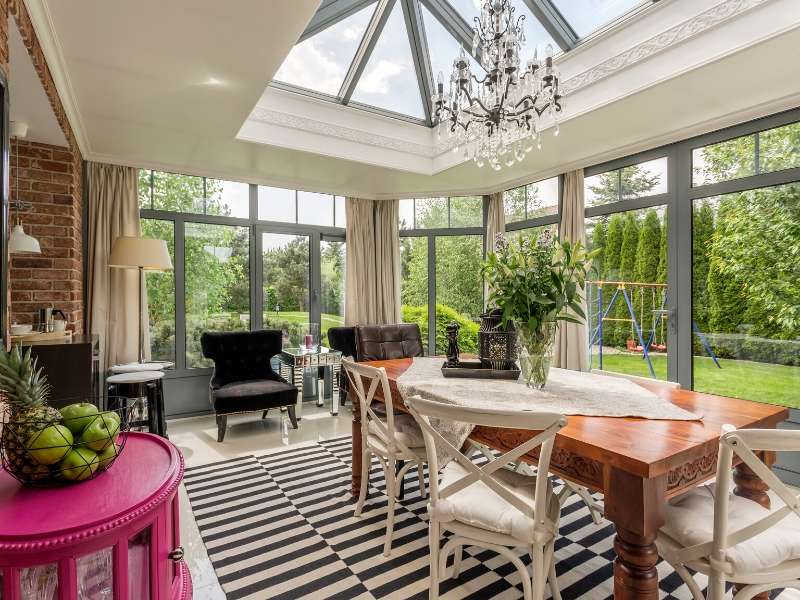 A sunroof is a recreational space that bridges indoor and outdoor spaces. It is often enclosed mainly with glass and affords exposure to the sun. If you're the type that spends a lot of time in this area, you can enclose and convert into a sunroom. Of course, your space will need a heating and cooling feature, as well as accessibility from indoor spaces for it to be livable square footage.
Today, sunrooms are assembled from prefabricated kits which are put together in puzzle-style fashion. However, the assembly of modern sunrooms is not an easy DIY project. Some homeowners can handle the job, but they're typically assembled by qualified technicians, particularly those affiliated with the kit manufacturer.
⎆ Add A Dormer
If you're looking for a simple expansion to add some more space, you can put up a dormer in your poky and underused attic. This will give you better clearance to create an additional living space that can be used as a playroom, studio, or guest bedroom. You can include a large window to not only usher in enough light and fresh air, but also for great treetop views. A dormer also enhances the visual appeal of your home and has a positive impact on the resale value.
⎆ Final Thoughts
A home square footage addition is a worthy investment and a perfect way to add some space and functionality to your home without having to move. Whatever the reason – the need for a gym, desire for rental income, or a growing family – creating additional space allows you to configure every area to your taste. Hallways, stairs, and landings can add hundreds of square footage if planned well. However, if you're looking to move in the next few years, think carefully before planning any additions.
Images Courtesy of Canva.
4 Top Reasons Why You Need To Invest in Home Renovation
Some Fun & Amazing Ways To Enjoy Your Deck
Benefits of Using Steam Cleaners To Sanitize Your Home
Carpet, Tiles, and Hardwood: Which Flooring is Right For You?
Share This Story, Choose Your Platform!