Your veranda, patio, or deck are perfect areas for entertaining, especially when the kids are outside, and you're barbecuing. However, the weather can easily chase you inside due to hot rays from the sun, or dampen the party because of the rain. So, if you're currently avoiding spending time on your outdoor area, add roofing to enhance it for greater liveability.
If you add roofing to your outdoor space, it is easy to accomodate an indoor space when the need arises. It, of course, also is one of the home improvement projects that return the most during resale. If you want to add a roof to your outdoor area, but don't want to entirely close the space, we invite you to continue reading. Here are the tactics for you to consider.
6 Steps to Add Roofing to Your Outdoor Area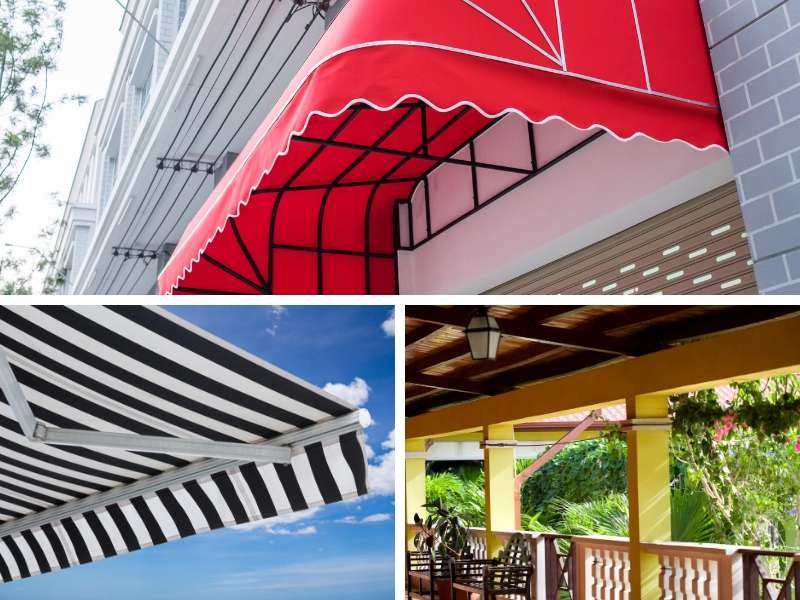 ① Find A Roofing Contractor
Of course, the very first step you have to take is to search for a contractor to design and install the roof for you. While it's true that a patio or porch has smaller footage in comparison to your entire house, the roofing must be sturdy enough to handle harsh weather conditions. That being said, it's still best to consult with an expert to add roofing to your outdoor area. DIY is an option, but, remember that a poorly-designed outdoor space roof can quickly end up with leaky issues.
It's also a great idea, to choose a local contractor for your roofing needs. For instance, if you're from the mid-south region, you should check local roofing contractor websites, like haroldhallroofing.com. The good thing about following this tip is that these service providers already know the rules and regulations in your area.
② Secure the Right Permits
This is another scenario where the hiring local contractors becomes ideal. As you might know, a permits are necessary when adding a building or structure to your home. You can visit the building department in your area to check what types of home remodeling or renovation projects require a permit. If you're working with a local roofing contractor, they will help you secure the proper permits.
③ Consider Your Roofing Design
Generally, you want to ensure that your home and the roof design match or complement each other well. Depending on the exact location of your outdoor area, you may need to take some special considerations in terms of the roof slope. So, it's best to plan ahead and make sure you know what you'd like the finished product to be.
Below are some of the design options you have when adding roofing in your outdoor area without entirely closing the space.
④ Retractable Roof Awning Systems
There's a wide variety of this type of roof system to suit every budget. Choose from the less-expensive basic roofs to the completely retractable ones. Retractable roof systems are ideal for outdoor spaces where shade is needed at different times throughout the year or even day. Retractable roof systems applicable in smaller outdoor areas and they're also popular for commercial buildings.
This kind of roof system is not permanent and it is expensive. It also can't be left out during heavy rains and high winds. However, it also brings good benefits, such as a massive variety to choose from, great weather control for the owner, and fast installation.
⑤ Single Skin Metal Roofing
The benefits of single skin metal roofing panels is their cost-effectiveness, it's a fast installation, and their surfaces are finished. However, their economic appearance and poor insulation rating are their downsides. They can also be noisy when raining and can't be walked on.
Single skin roofing panels are usually installed onto a beam or into a C-Channel. For patio kit roofing types, they're considered as an entry-level option.
⑥ Joist Or Bearer Framed Roof
This type of roofing makes use of standard building principles of metal roof sheeting, roof battens, and timber framing. It can also include plasterboard and paint.
The good thing about joist or bearer framed roofs is that they're easy to build into different shapes and are cost-effective. Owners can also opt for ceiling fans and LED lights installation. They are, however, big and bulky. They also require ongoing maintenance and can take a long time to install.
Conclusion
Consider the process and roofing design options above to make sure that your outdoor entertaining spaces, such as the swimming pool area, lawn, or patio, aren't only comfortable, but also usable throughout the year even without entirely covering them. Don't forget that you can be stylish with the way you add shade to your outdoor areas depending on your preferences.
Images Courtesy of Canva.
Other Posts You Might Enjoy:
The 4 Best Tips for Welding Beginners
10 Tips To Keep Your Home Clean And Fresh During The Summer
10 Factors to Consider When Hiring A Professional Plumber
Building Owners Beware: 3 Vital Functions of Roofing Insulation
Share This Story, Choose Your Platform!