Stairs are a key component of any home and are essential in determining its value. Stairs provide access to different property levels while adding aesthetic appeal. The type of stairs used can influence how attractive and functional they appear. Concrete stairs add a modern touch to any property and are incredibly durable and low-maintenance compared to other materials such as wood or metal. 
According to ScienceDirect, an average of one million patients annually were treated by the emergency department. A potential cause is poorly constructed stairs and materials. Therefore, the heavy-duty construction of concrete stairs is particularly appreciated since it can withstand heavy foot traffic over time without requiring replacement or repair.
The Value of Concrete Stairs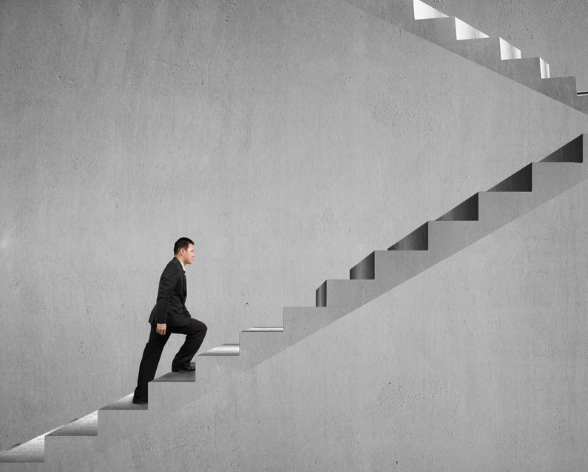 In addition to providing convenience and style, concrete stairs may increase the overall value of a property due to their durability and attractiveness. This article will further explore the impact of concrete stairs on property values, design considerations to improve property value, and other valuable tips.
Factors that affect property value
Various factors, including the property's location and condition, determine property value. A typical high-property value house is in an area with neighborhood desirability, access to services like schools or public transit, and proximity to popular attractions. 
The state of the property can also have a significant impact on its value; this includes structural integrity, the presence of modern amenities, and other features that may be attractive to potential buyers. Concrete stairs are one factor that can affect a property's value due to their durability and safety benefits. 
With proper installation, concrete stairs offer an aesthetically pleasing feature for homes with multiple stories or levels, making them desirable for homeowners and renters alike. Furthermore, they reduce the risk of slips and falls compared to traditional wooden staircases. As such, adding concrete stairs to a home can substantially increase its market value if done correctly.
The impact of concrete stairs on property value
Property value is the most critical factor when buying or selling a home. It can be affected by numerous factors, such as location, size, condition, and amenities. One amenity that may increase property value is the addition of concrete stairs to a residence.
Commercial concrete stairs and standard concrete stairs provide many advantages over other materials, including more excellent durability than wood, better longevity, improved safety features, and lower maintenance costs. 
Concrete stairs offer both aesthetic and design benefits to homeowners. Their modern look adds curb appeal to the home while providing various customization options to meet the needs and preferences of the homeowner.
Therefore, investing in a high-quality set of concrete stairs could be an ideal option if you wish to add value to your property.
Design considerations for concrete stairs 
When considering the design of concrete stairs, specific considerations should be considered to improve property value. 
The staircase style must match the overall look and feel of the house or building. This helps create a cohesive aesthetic that can significantly boost the visual appeal for potential buyers. 

Functionality is essential when choosing a stair design. It must be safe and easy to use while providing enough space for people to move comfortably up and down. 

Handrails, lighting fixtures, and decorative elements can add a unique touch to any staircase and help make it stand out from other properties. Stylish and functional stair designs include cantilever stairs with floating steps, spiral stairs with open risers, curved stairs with stainless steel railings and wood treads, and straight flights with glass balustrades. 
By considering all these factors when designing concrete stairs, homeowners can increase their property values substantially.
The role of concrete stairs in property marketing
Concrete stairs are an essential part of any property marketing strategy. As a visible indicator to prospective buyers, the design and quality of steps must reflect—and enhance—the overall aesthetic appeal of a home or business. From providing an elegant entrance to enhancing curb appeal, high-quality concrete stairs can showcase a home's value.
Various factors should be considered when selecting materials for concrete staircases, such as durability and weather resistance. In addition, it is essential to consider the long-term maintenance requirements of these features by using materials with a low cost of care. 
Incorporating creative designs into stairs not only adds interest but also incentivizes buyers to invest in your property. Therefore, it is crucial to pay attention to aesthetics. To maximize their impact on potential purchasers, you should employ these strategies highlighting design and material quality when building and designing concrete stairs. 
These include the following:
Utilizing contrasting colors or textures between risers and treads

Installing lighting fixtures along the sides or beneath steps for added visibility at nighttime

Creating customized patterns with various shapes or sizes of stone pieces embedded into risers

Adding decorative railings to serve as accent pieces along each side of the staircase 
These elements create an inviting atmosphere that draws people in while increasing a property's marketability and value.
Takeaway
The installation of concrete stairs on a property can be an effective way to increase its value and appeal. Quality materials, such as concrete, are known for their durability and long-term cost-effectiveness. Additionally, you should carefully consider the staircase design to maximize aesthetic appeal. 
Such considerations may include appropriate handrails or decorative accents that will help draw attention to the stairway when potential buyers view a property. When properly designed and maintained, concrete stairs can positively impact a home's value by increasing its visual appeal and practical utility.
Other posts you might enjoy:
5 DIY Tips to Update Your Stairs with Style
Bungalow Homes: History, Types, and Suitability
Share This Story, Choose Your Platform!