Your home is supposed to be your safe haven, but all too often people tend to forget that there are people in this world whose sole purpose is to threaten that sense of safety in your home. Intruders have no problem coming into your home and taking what's not theirs, and that's all the more reason to burglar-proof your home with proper security.
Of course, prevention is key when it comes to the safety of your home. It's always better to make efforts to secure your home now versus waiting until your home gets burglarized and then taking action.
So, whether you're going on an extended vacation or simply want to feel safe in your own home, here are some of the top ways to secure and burglar-proof your home in 2021
Effective Ways to Burglar-Proof Your Home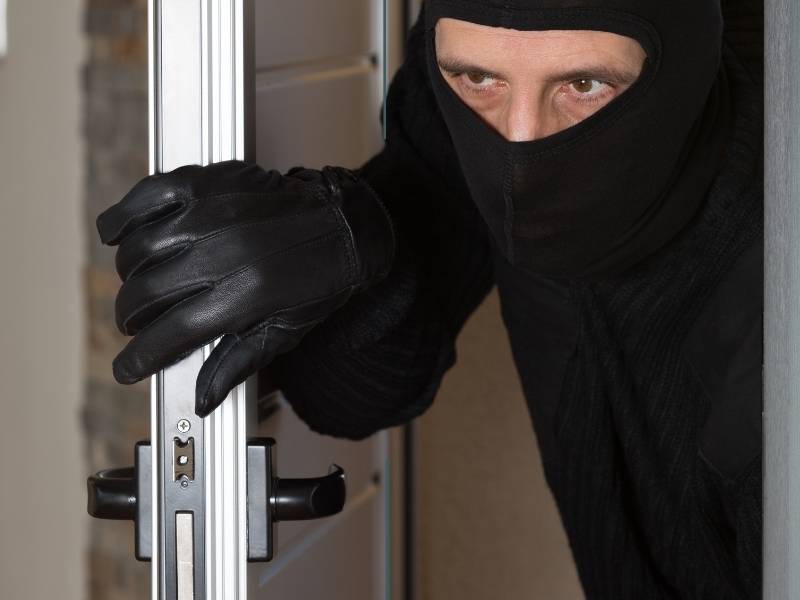 ⎆ Install a Home Security System
If you're worried about the security of your home, do you really need reasons to install a home security system? Not only does it keep a constant watch over your home but it also prevents home invasions
According to alarms.org, burglars are most attracted to homes that don't have a security system in place, but only 17% of households actually have security systems installed in their homes, making their home an ideal target.
Therefore, in your efforts to properly secure your home, it would be in the best interest of your home and peace of mind to invest in a home security system.
⎆ Brighten Your Home's Exteriors
Lighting the exteriors of your home does indeed make for a beautiful home, especially at night. But one of the other benefits of having a well-lit home exterior is that it also wards off potential intruders.
Whether it's pathway lights or a motion sensor light by the garage door, intruders are less likely to attempt a break-in to a home that's well lit outside, simply because the light exposes them.
Also, if you have a home security system in place, your exterior lights will especially expose them and you can alert authorities immediately. Just make sure that when investing in outdoor lighting, you buy the best outdoor light bulbs to go with whatever lighting options you choose.
⎆ Secure Your Windows
Windows are a pretty common way for burglars to enter your home, but that doesn't mean you have to make it easy for them.
Some ways to secure your windows would be to install window pins and sensors, use your curtains for privacy, and you can even install prickly bushes under first story windows to inflict a bit of injury before an intruder attempts to break in.
⎆ Secure Your Doors
Your doors are the most common point of entry for burglary break-ins, in fact, 34% of burglars break into homes through the front door.
For hollow doors, burglars will kick the door in for entry, so if you have it in your budget, invest in a metal or solid wood door, as they're not as easy to kick in.
Secure your door with deadbolts or smart locks; If you can't afford a new door or to change your locks at the moment, at the very minimum, get yourself an adjustable heavy-duty steel door bar.
In Conclusion
These are some simple and inexpensive ways to secure your home. There's no better feeling than knowing your home is safe whether you're at home or away. But in order to achieve that peace of mind, prevention is key. Follow these preventive measures to ensure your home is secure before any burglary attempts can happen.
If you have any questions or suggestions, please leave them in the comments below. Also below are suggestions for more articles about ALL things DESIGN for your home or business.
Images Courtesy of Canva.
Other Posts You Might Enjoy:
Home Exterior Lighting Tips That Add Beauty and Security
Home Security Need Not Interfere with Home Design
4 Smart Home Security Systems to Check Out
Share This Story, Choose Your Platform!