Like so many subjects, deciding on the right type of door an office needs is not that straightforward. There are plenty of decisions to make, and they require a bit of knowledge.
Keep reading to learn more about how to select the right glass doors for your office.
Glass Doors • Types & Styles • How to Select the Right One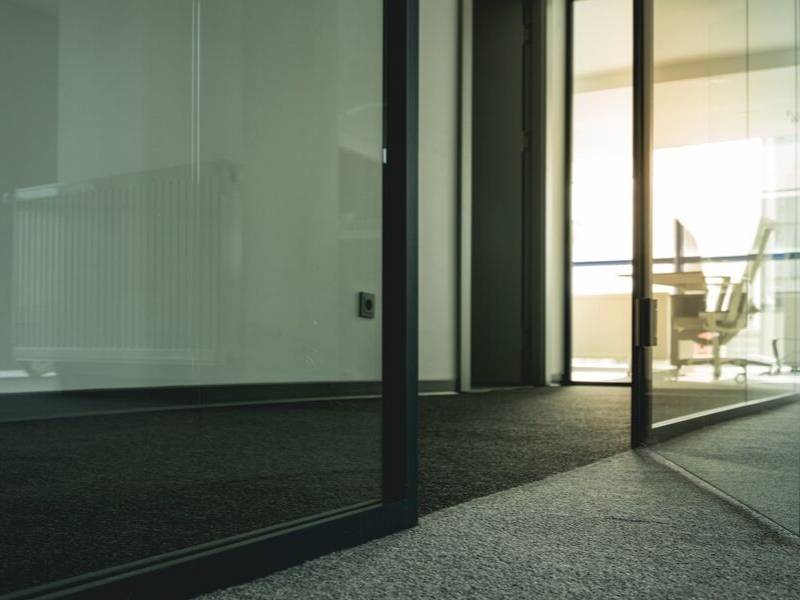 Framed • Frameless Glass Doors
One of the first decisions your company needs to make is deciding between framed or frameless doors. The advantage of getting a framed glass door is that they're the most common and least expensive option. These types of frames fit almost every office, and the cost won't break the bank. Framed door insulate the office from heat and noise, which is a big deal in specific environments.
Frameless doors look fantastic and modern, but they are more expensive than alternatives. They also don't provide much insulation, so if that's a concern, picking a framed door is the better option.
Private • Distinctive • Decorative Glass
Does the office require privacy? If so, it may be worth considering decorative glass. Etching, sandblasting, painting, frosting, and silk-screening are all common ways to decorate the glass. The methods add extra expense to the final cost, but they look amazing and provide privacy when it's most needed.
Decorative glass is ideal for executive offices and meeting rooms. Since there are few limits on the decorations, companies may decide to use their logo to hammer home their branding message. Decorative glass windows also make sense as rewards for outstanding employees.
Swing • Pivot • Bi-Fold • Accordion Glass Doors
A considerable advantage of glass is that it works with all types of doors. All door types can use glass, that includes bifold glass doors, swing, pivot, sliding, stacking, and French.
All of these are decent options for a modern office. Pivot and swing doors remain popular. Swing doors are always a reliable option because they're inexpensive, functional, and secure. They work for almost every kind of application, which is useful when planning an upgrade.
Pivot doors pack more power than a swing door simply because they look better than swing doors. They have a gliding motion that the standard door is not able to replicate. They also provide a more extensive walkway. They are, however, 30% to 50% more expensive than standard swing doors.
Bi-fold or accordion-style doors can run high in pricing. They average around $700 to $1,000 per square foot, so be prepared if you go this route. The installation is also a significant factor, so consider if you want these kinds of doors carefully. They are amazing, so for most people, they're worth every penny.
Plan Your Budget in Advance
Pricing can vary wildly for glass doors. That's why it's rational to start with a total budget in mind. That way, it's easy to communicate with reps about what you want and how much your company can afford. They'll be able to customize a plan that's ideal when you provide an adequate amount of information.
The fantastic thing is, you won't have to choose one type of door. Many combinations are possible to help create the ideal work environment. It may take a large amount of planning, but glass doors remain the standard because they do the job so well.
The office aesthetic is also going to be a significant consideration. How everything else looks guides design principles about which glass door type to select.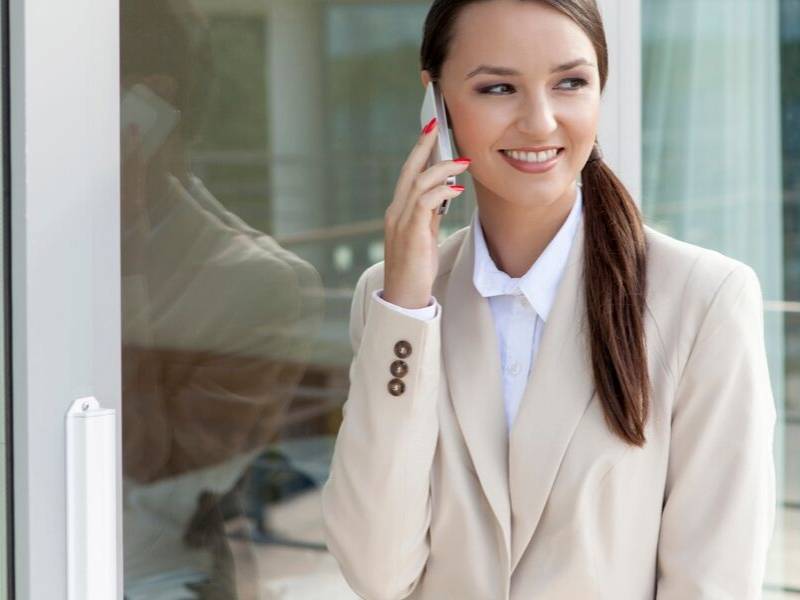 Research Until You Meet Your Needs
With a budget and a general guideline for design in mind, researching glass doors is not a problem. There's much information to pour through, but most people know what they like. If you're into basic functionality, standard glass doors work fine in most cases. For design-oriented or prestigious firms, door selection is an entirely different matter.
Doors are a crucial design element for all offices. They're the first thing people see, and they represent a gateway into the business. It pays to make the doors attractive, safe, and functional so that all who pass through have a positive experience. It's fun to get new doors, especially modern ones, that perform and look excellent. Use this information to find the glass doors that makes your office look outstanding.
All Images Courtesy of Canva.
Other Posts You Might Enjoy:
3 Ways to Prepare Your Windows and Doors for Winter
6 Inspiring Glass Countertops for Your Kitchen or Bathroom
6 Ways to Use Glass Designs to Transform Your Home
Share This Story, Choose Your Platform!