Glass designs in your home allow attraction and reflection of light off surfaces, which completely changes the way your room looks and feels. Designers often use glass to direct daylight to illuminate and heat rooms. Here is a list of ways to include exciting glass designs in your home.
Brighten Your Home with Innovative Glass Designs
Cabinet Doors With Glass Fronts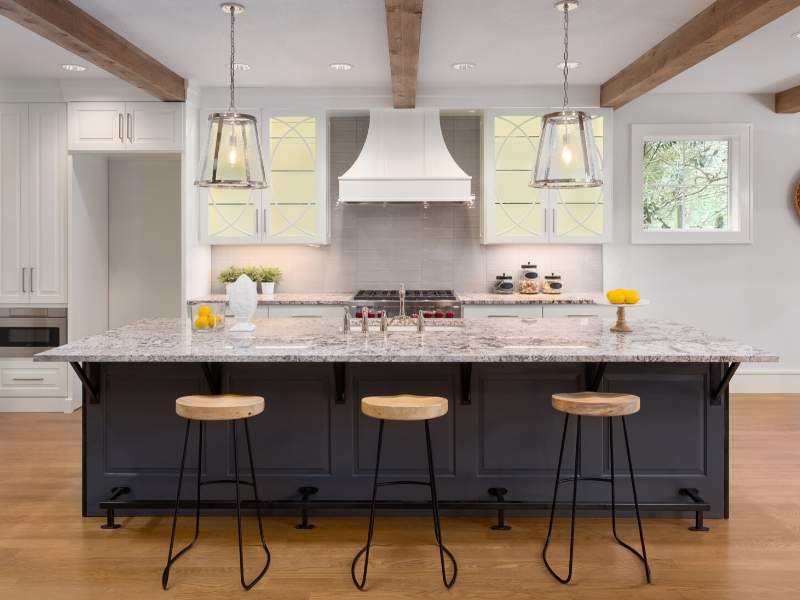 Give your kitchen a makeover by painting the cabinets and replacing the cabinet doors with framed glass inserts. Consider the addition of beveled glass inserts in your cabinet doors to reflect light and add a uniquely brilliant touch to your kitchen design.
Another idea is seeded glass that has air bubbles forced into the glass during manufacturing. As a result, it is translucent without being completely transparent, so the contents of your cabinets will still be private.
Floating Glass Shelves
Glass shelves are the perfect display for items that you want to showcase. Tempered glass is strong and durable enough to mount as shelving on the wall, and glass shelves give the impression of depth without taking up visual space.
Give your favorite collection the attention it deserves by displaying it with a rounded, flat, or beveled edge on the shelf. You can also choose a polished edge with a shiny and glossy finish or a ground edge that appears etched.
Art Glass Window Replacements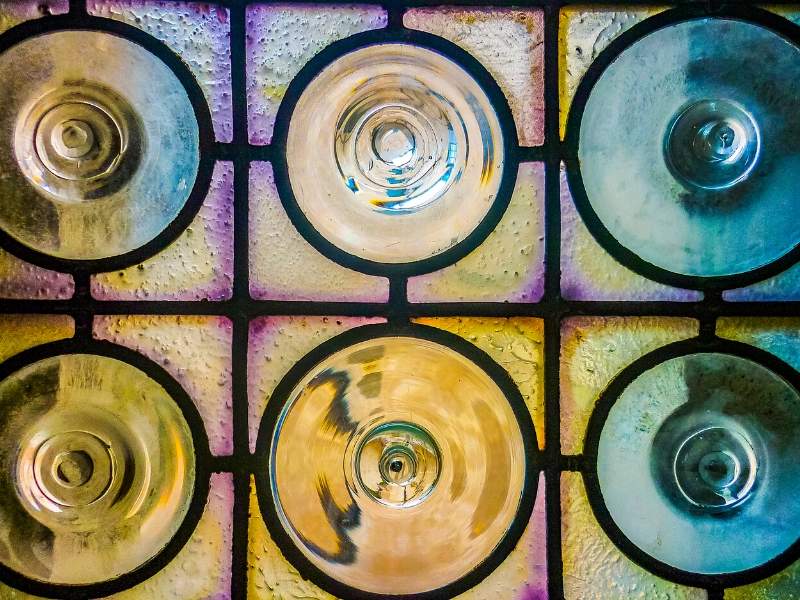 When it's time to call a professional glass company for a window repair, think of it as an opportunity to make a design change. Glaziers can replace a broken window with beveled, leaded pieces or patterned, and etched glass panels that will give your windows a fresh new look.
Colors, etching, and other glass treatments reduce heat from the sun, which helps your climate control system stay at a balanced, consistent temperature throughout the home.
Creative Glass Table Tops
Designing and custom-cutting a unique piece of glass for a tabletop open up a world of possibilities for alternative table bases.
Use your imagination to create tables out of wire spools, or antlers with colored or beveled glass tops to create a unique piece of functional art for your space.
Designer Glass Interior Doors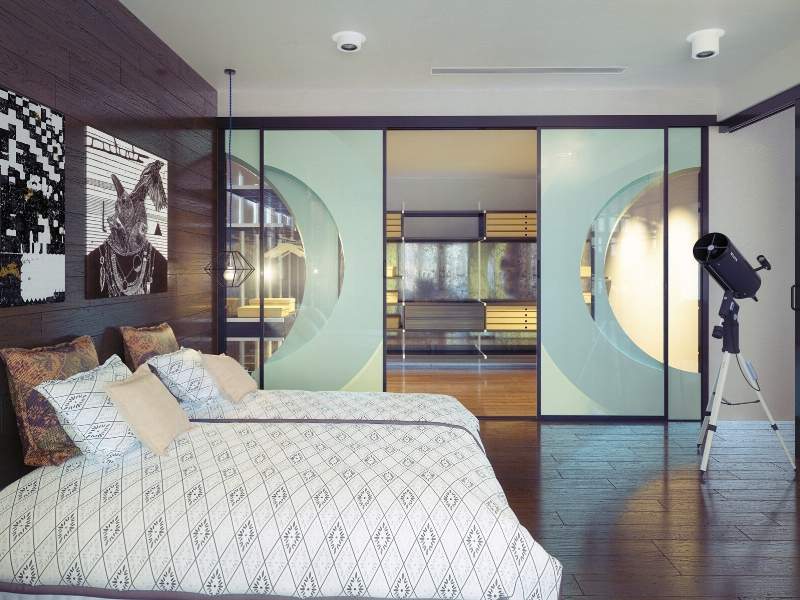 When replacing an interior door, consider using a glass insert instead of a traditional hollow-core wooden door.
Dress up an office door with gold lettering on etched glass in the spirit of a 1940s private investigator, or mimic shoji doors with obscured glass. The possibilities are endless with a good eye, bold style, and an active imagination.
Smart Glass Technology
Some modern homeowners opt for smart devices to control their surroundings. Consider fitting your home with smart windows that change from clear to dark.
Smart glass reacts to voltage or light to initiate a change from clear to opaque. The switch activates a change that blocks certain wavelengths of light from passing through, rendering the glass translucent or transparent.
Conclusion
Glass compliments every type of décor, so refresh your home with a few of these sparkling additions and enjoy the transformation.
Images Courtesy of Canva.
Other Posts You Might Enjoy:
Daylighting; the Value and Benefits for Your Home
7 Tips for Smooth as Silk Home Renovation
Hazard Prevention; 6 Top DIY Tips for Your Home
Share This Story, Choose Your Platform!