Your bathroom is one of the most important rooms of your home. It's where you go to get ready for the day and where you return to prepare for rest. The bathroom is one of the most innovative rooms, but when you live in a condo, the condo bathroom renovation can come with some special nuances.
Most condo bathrooms are small, limiting you from achieving your desired layout and style. But with careful planning and research, any goal you wish to reach for your bathroom can be realized. Keep reading this post to help you plan your condo bathroom renovation.  
7 Tips for a Condo Bathroom Renovation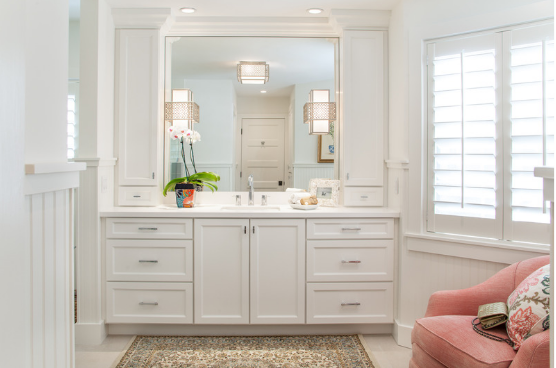 A condo bathroom renovation may come with a lot of worry and stress, but don't worry because an easy renovation will be on your way with these basic planning steps: 
Set A Budget for Your Bathroom Renovation
The first thing you need to do is to set a budget. This will guide you on the luxury level you can implement in your condo bathroom renovation. You need to factor in the cost of the materials and labor to avoid overspending and getting sidetracked as you complete the task.  
It would also be best to consider unexpected expenses that may arise, such as electrical or plumbing issues, a sudden increase in the cost of materials, additional structural defects you didn't see first-hand and the unavailability of materials you initially selected.  
It's essential to work along the lines of how much you can afford so you don't get disappointed with the outcome. It's also best to prioritize your goals so you place heavier importance on those that matter to you. 
In a condo, you need to make the most out of the available space, and that refers to all parts of the house, not just the bathroom. So, if it would work to your advantage to reconfigure the layout, it's best to do it now than postpone it for later. 
When you plan the layout, consider your needs, and tailor it to the measurement of your space. Make a note of permanent fixtures such as sockets, windows and doors so you know your limitations. If you spend most of your time soaking in the bath, then include a proportionately sized bathtub in your bathroom layout to meet your needs.  
Think about the traffic flow and the people using the bathroom. For example, if you are tall, you need to adjust the position of your mirrors and storage cabinets. 
Choose The Right Fixtures
Purchasing bulky fixtures may not be wise for a bathroom in a small condo. Although you can install a bathtub as long as you plan it for the specific dimensions and clearances.
When choosing fixtures, think about your current design aesthetic and work around that so everything complements and nothing will stick out like a sore thumb.  
Today, selecting energy-efficient, water-efficient and durable fixtures always come to mind during a renovation. This way, you're not only saving money, but you'll also be helping the environment. 
Select The Right Materials for Your Bathroom Renovation
When selecting materials, it's best to prioritize durability and functionality over design. Also, choose low-maintenance materials so you won't have to worry about daily cleaning and upkeep. This can help you save money in the long run.
In a bathroom condo, using a clear glass shower enclosure can visually make the bathroom appear larger.  Also, you might want to seek advice from a professional interior designer to help you develop a professional plan.
It's best to have everything you need in the bathroom. But since space is a concern, you need to work with what you have. First, evaluate your storage needs. You don't need an extensive linen cabinet if you already have that in another portion of your condo.  
Also, consider using vertical space to maximize your storage options. Add floating shelves and hanging organizers. 
Don't Forget About The Lighting
Lighting provides ambiance and can enhance the mood in your bathroom. It can also highlight the beautiful parts of your newly renovated space. Depending on your needs, you may add various kinds of lighting, such as task lights or sconces, to illuminate your face while putting on makeup. You may also add accent lighting to draw attention to a specific spot, like an artwork or a plant. Lastly, you can add accent lighting to add a glow to make the bathroom more relaxing.  
A professional contractor and designer can spell the difference between expectation and reality for renovating your condo bathroom. They will also ensure you comply with the Homeowner's Association's (HOA) standards to prevent penalties in the future. Moreover, they'll provide the task is completed on schedule without sacrificing quality and structural integrity. 
Conclusion
A condo bathroom renovation can have many challenges and issues because of its small size. But, by following the basics mentioned in this post, you will be guided to achieve the bathroom of your dreams that's both aesthetically pleasing and functional.  
Other posts you might enjoy:
5 Costly Remodels That are Worth Investing In
How to Use a Bathroom Planner Design Software
How to Design a Sleek & Modern Bathroom
Share This Story, Choose Your Platform!