Buongiorno, fellow adventurers and wanderlusters! I've just returned from a whirlwind two-week escapade to the enchanting city of Venice, and let me tell you, it was a solo journey packed with more laughter, discovery, and cats than I could've ever imagined. Picture this: a woman, armed with a sense of wanderlust and armed with the sacred responsibility of cat-sitting, diving headfirst into the magical labyrinth of canals and culture that is Venice.
My Venetian Adventure and My Introduction to Cats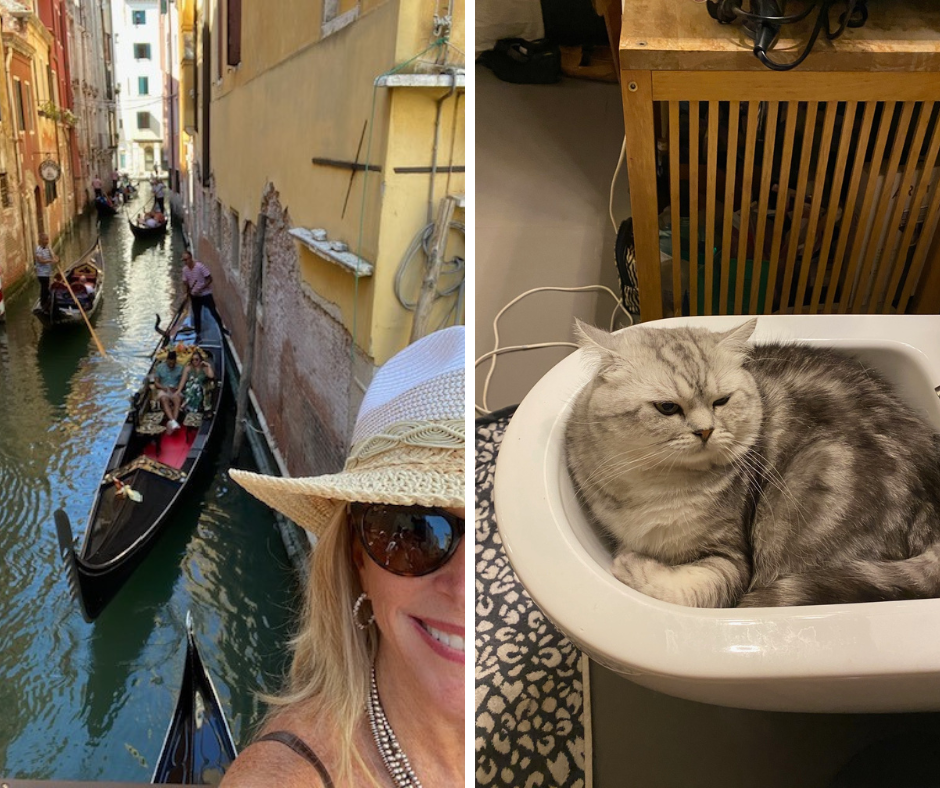 Now, before you start envisioning me lost in the maze of alleyways, clutching a map like a treasure map in search of elusive kitties, let me set the record straight. My dear friend was off on her own grand adventure, and her two feline companions – Fortuny and Fiorella – were under my care. A brilliant excuse to explore Venice? Absolutely. An opportunity to pretend I'm a part-time cat whisperer? You betcha.
Doge Palace, beware, for I, the cat-loving explorer, have arrived! Amidst the grandeur of Venetian history, I found myself marveling at the ornate architecture, imagining what life must've been like for the royals of yore. And guess what? Not a single cat in sight, so I resorted to silently meowing in their majestic halls. It's all about blending in, right?
Now, let's talk about my culinary conquests. My inner foodie embarked on a flavorful journey at @yummycookingclass, where I donned an apron and attempted to whip up Italian delicacies that could make even nonnas nod in approval. My attempt at pasta-making was so artful that a local pigeon mistook it for modern art. Don't worry, I captured the masterpiece on Instagram – my finest hour, truly.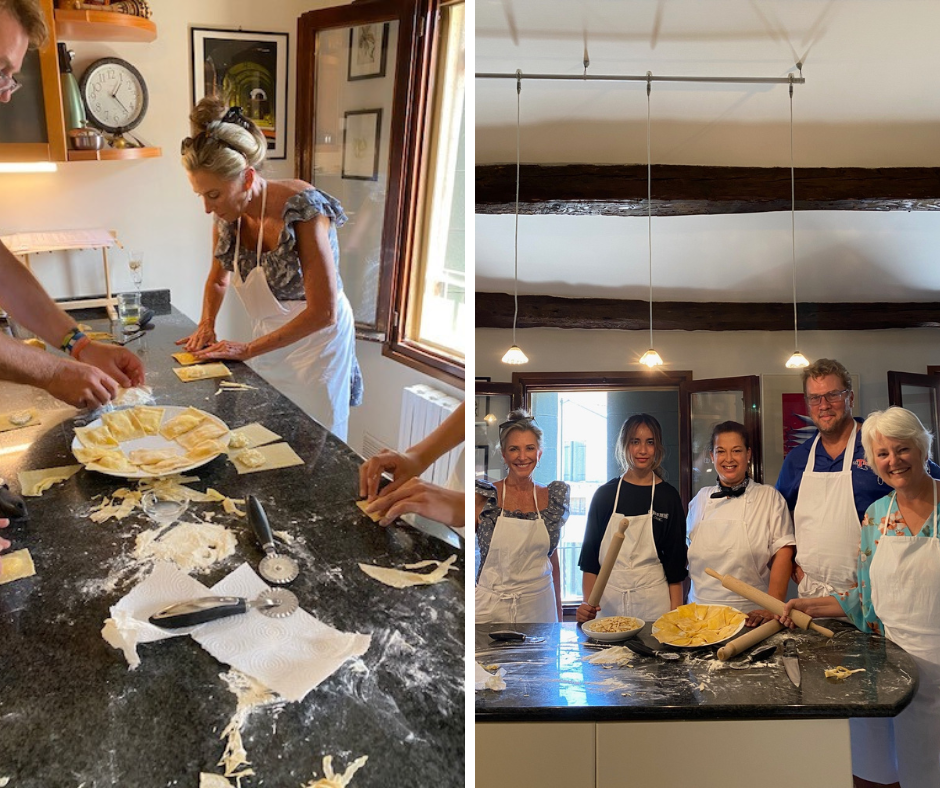 But my adventures weren't limited to dry land. Oh no, I took to the waterways like a seasoned Venetian gondolier. And who needs a gondola when you can have a water taxi all to yourself? Picture this: me, channeling my inner James Bond, cruising along the canals with a swanky pair of shades and a cat backpack. Classy, right?
One sunny day, I set sail for Lido Beach, the Venice version of paradise. I was determined to soak up the sun and surf, armed with nothing but a towel, an umbrella, and a cat-shaped sandcastle-making kit (yes, that's a thing). By the time I was done sculpting, my masterpiece looked more like a feline-friendly sand dune, but hey, art is subjective.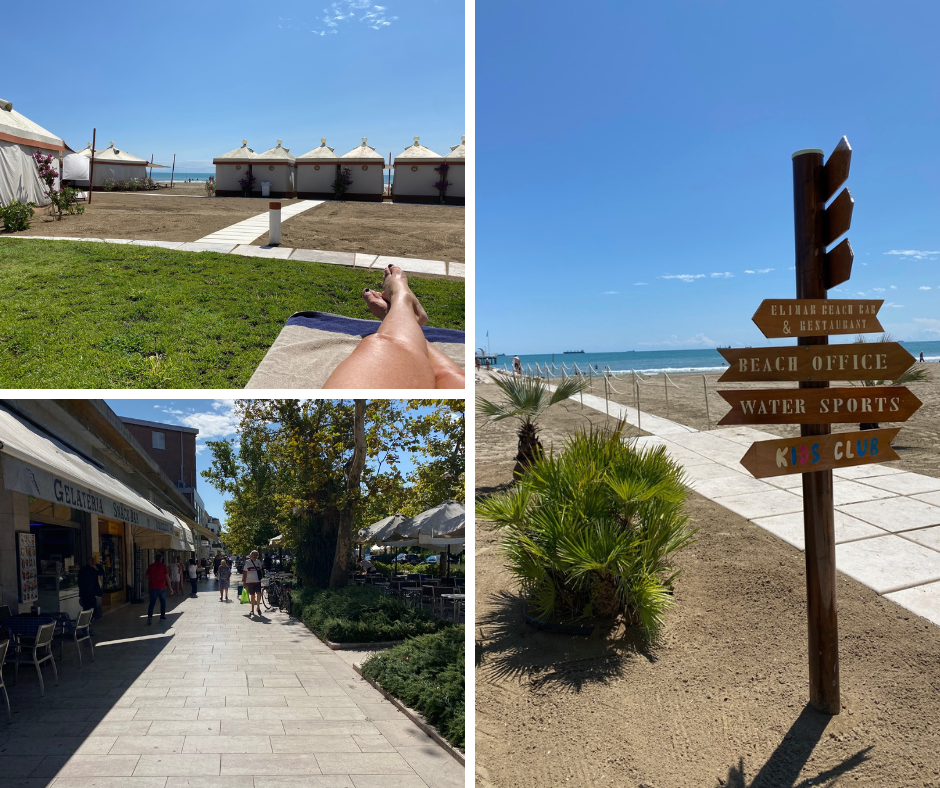 And let's not forget the musical interludes that serenaded my days. Marco Schwaiger, a singer/songwriter @schwaigermarco as catchy as his tunes, had me swaying to the rhythms of Venice. Little did he know, my cat audience gave him their nod of approval when I shared a video with my feline friends – no easy feat, let me assure you.
Ah, the Murano Glass factory, a realm of sheer artistry! Guided by the charismatic Fabrizo Urbani, the executive manager, I was hypnotized by the delicate dance of glassblowing. I even attempted a graceful twirl with a molten glass vase, resulting in what can only be described as a contemporary piece of avant-garde art. I'm pretty sure they'll display it in the factory museum any day now.
Balancing work and leisure in this charming floating city was an endeavor in itself. With a trusty laptop in one hand and a cat on my lap (multitasking pro, right?), I managed to stay on top of emails and deadlines. To keep my mind as nimble as my cat's reflexes, I squeezed in workouts, courtesy of virtual fitness classes. You haven't truly lived until you've done squats with an audience of whiskered spectators.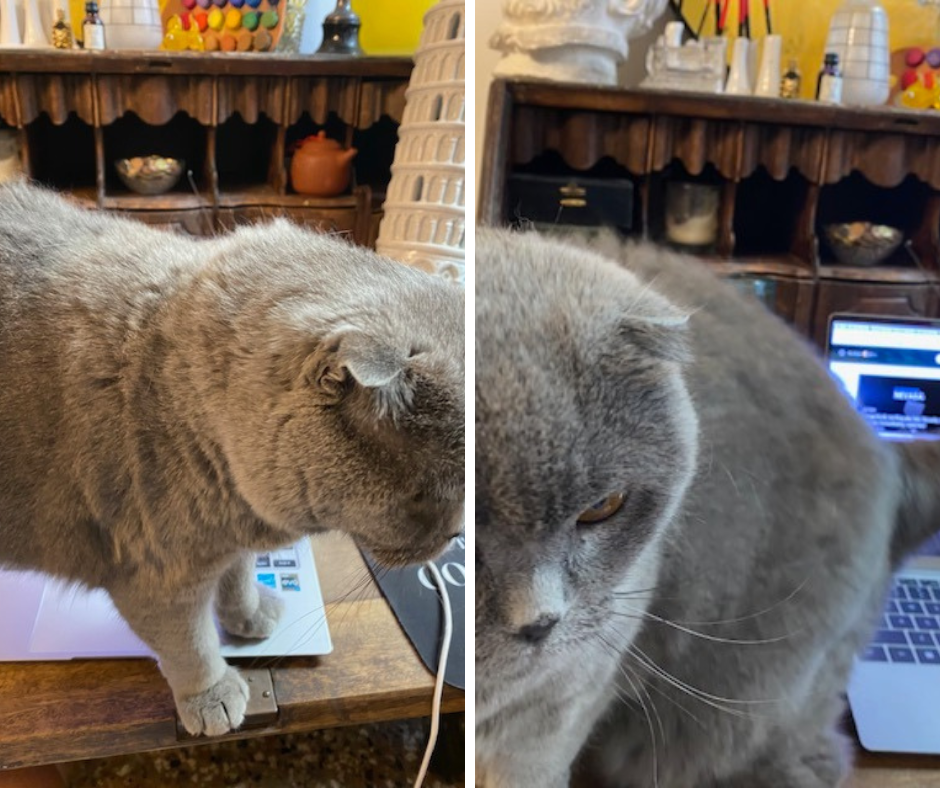 Let's not forget the pièce de résistance – Italian jewelry. My inner magpie couldn't resist the allure of intricate designs that seemed to whisper, "Take me home." I confess, I may have embraced the Venetian aesthetic and left with a few sparkling mementos. But shh, don't tell my suitcase how close it was to its weight limit.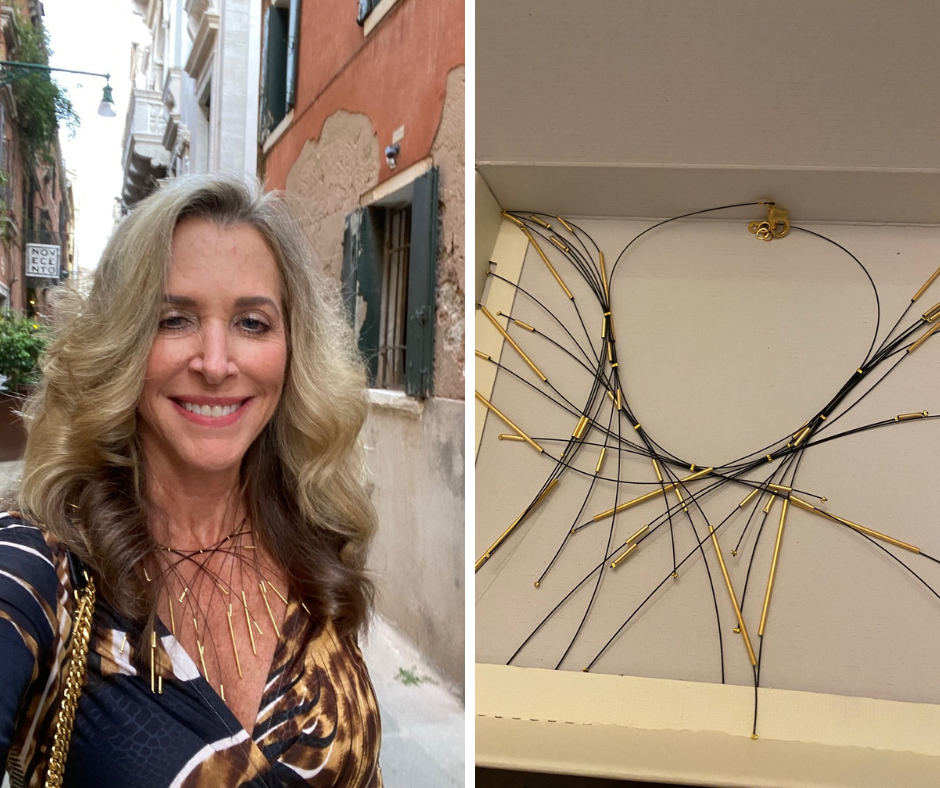 So, dear fellow adventurers, my Venetian escapade was a glorious symphony of laughter, curiosity, and the occasional meow. From cat-sitting to cat-walking (not really, but a girl can dream), Venice proved to be the magical canvas for my solo adventure.
Until next time, may your travels be as whimsical and your meow game strong! Ciao for now!
Other posts you might enjoy:
A Visit to Almeriam Spain – Old Town
Share This Story, Choose Your Platform!