A full office fit-out is a huge project and there are a lot of details to consider. Select your professional team wisely and they will help you through the information so that you get a design that brings your employees' comfort, wellness, and a sense of engagement. Here are some useful facts and visual ideas we curated to help you get started.
Workspace Transformation with a Full Office Fit-Out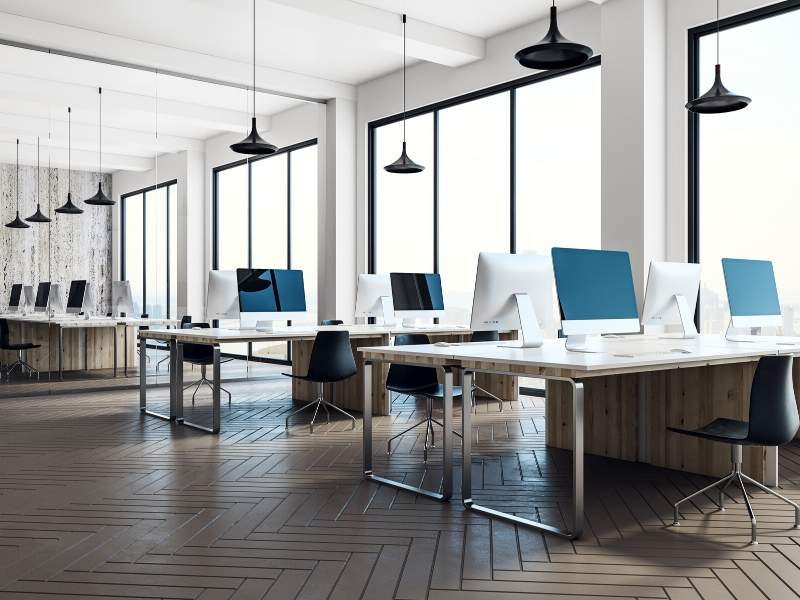 The 3 Phases of a Full Office Fit-Out
There are three phases of a full office fit-out. First, there is the Shell and Core work. This usually covers the structure, cladding, common areas, and external works.
The second is Category A Fit Out which generally covers the floors and ceilings, mechanical and electrical, blinds, and internal surface finishes.
The third is a Category B Fit Out and that includes the following:
Finishes and branding
Offices and break out areas
Reception and kitchen areas
Specialist lighting
IT and audio-visual equipment
Furniture
When you are ready to begin your project, consult with a professional to determine the best choices for your business.
Design for Creativity, Energy & Mobility
It is important to make your office environment full of inspiration and collaboration as possible that includes break-out areas where staff can brainstorm. They also need private spaces for contemplation and intense concentration or just to get away from their screens for a bit.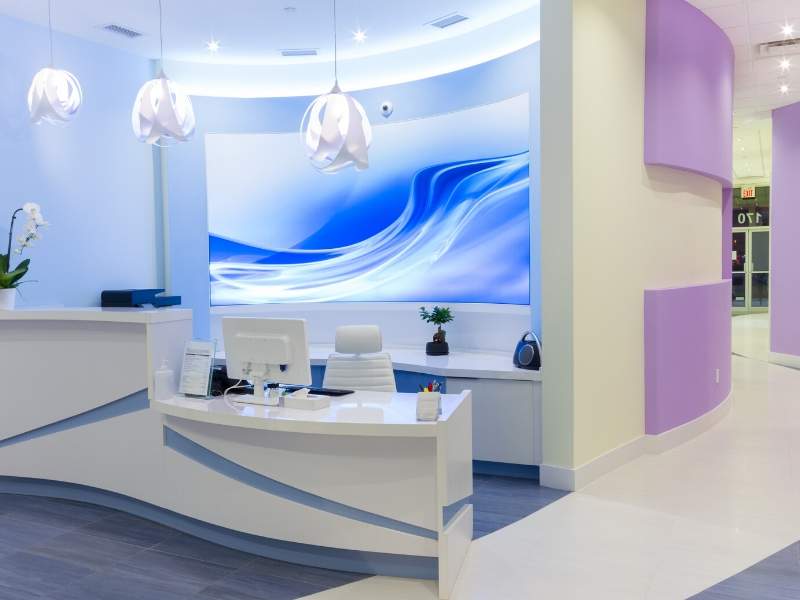 It is also true that fun and colorful office color schemes bring a level of energy to those in the room. Unusual artwork, large pops of color and striking patterns can all add a bit of personality into an otherwise dull space.
In addition, there is currently a huge shift in office mobility. This means that more people work from home either on a freelance, contractual, or full-time employee basis. That creates a need for better technology systems to accommodate flexible work schedules. So, try prioritizing software and other technological advances over the actual physical furniture.
Bring Nature into the Office
Whether it's live plants, natural fabrics, or natural light, studies show positive effects when you bring the outdoors in. Moreover, it not only has a positive effect on a worker's happiness but also lowers their stress levels.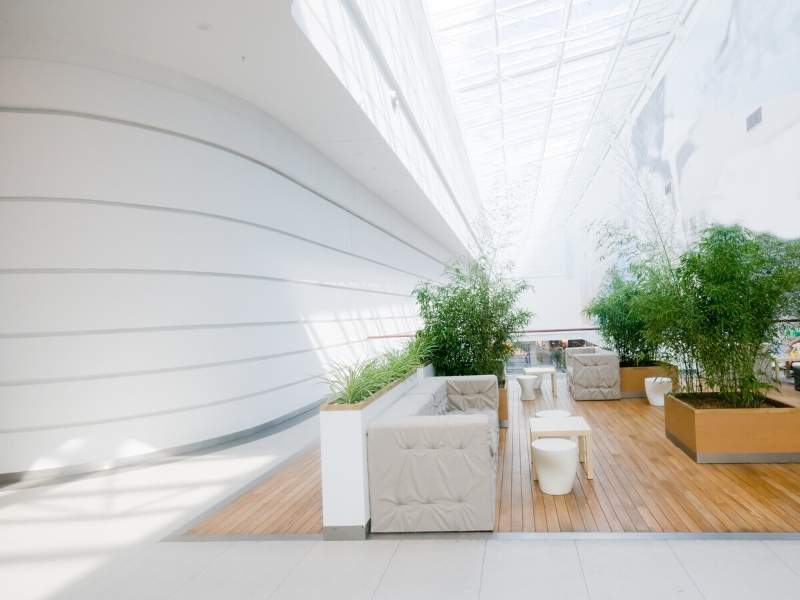 When you introduce more greenery into a high production office environment, it helps boost creativity and productivity. And the big bonus is that plants are easy and inexpensive to use in your office design.
Intelligent and Sustainable Lighting
Better quality lighting won't just improve staff morale, it also saves energy which saves your business money and gives it a better carbon footprint. Certain types of lights, such as full-spectrum lighting works with the human body's circadian rhythm and gives it the ability to mimic daylight. When exposed to this type of light over the period of a work shift, it enables your employees to feel less washed out at the end of the day. That is a plus for everyone involved!
Create Dynamic Office Spaces
With the high cost of rent these days it makes sense for companies to make the most of their current space. That often means the use of every available inch of the office environment. One way is to use one space for a variety of functions. For instance, with the use of modular furniture, you attend a meeting one day and hold an event in the same space the next. Partitions that absorb sound, such as moveable acoustic walls also help with your office versatility.
Bring in Versatile Office Furniture
The best part of modular office furniture is that it allows flexibility with the office layout. Furniture that is reconfigurable so that it grows with your office is always a great idea. An added plus to this is if the office space continues to change then it continues to feel fresh and uplifting. Also, consider stand-up desks that add height interest and are very helpful for staff with back or leg problems.
With these ideas, we hope that you create useful and excellent designs for a full office fit-out that benefits and enhances everyone in your office with creativity and productivity. After all, that is what being in business is all about.
Images Courtesy of Canva.
Other Posts You Might Enjoy:
5 Design Tips for Improving Office Space
Designing an Architecture Office – What you Need to Know
3 Ways To Use Innovative Glass Technologies For Home or Office Design
Share This Story, Choose Your Platform!