Planning and executing a home renovation is exciting. From choosing new paint colors to modern light fixtures, there's a lot that makes this process thrilling. However, there's more to renovating a home than you might think. Issues like stretched budgets and delays can quickly diminish the fun in it. For you to avoid most of these problems, consider the following.
Below are six renovation tips from CostCertified.com you need to consider before renovating your home.
Renovation Tips to Consider for Your Home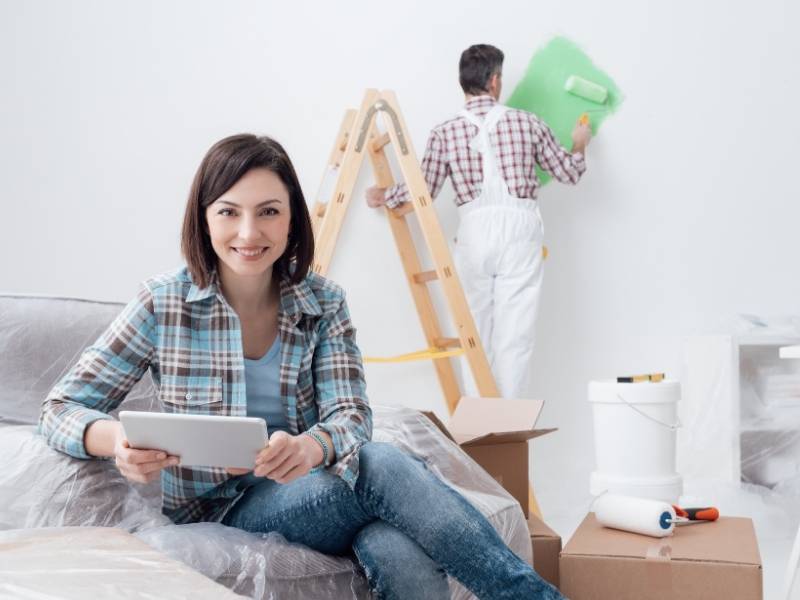 Balancing a Project Budget
One of the most important renovation tips is to find a balance between your dream home and your budget. That's why having a budget and sticking to it is important. You might use your savings to meet renovation costs. Otherwise, consider taking a personal loan with flexible repayment periods. Also, ask your contractor to check your budget and make sure it is realistic.
Effective Planning is Vital
Any article about renovation tips must include effective planning. Start by creating a plan and outlining all your needs, accurate quotes and requirements for the project.
Good planning also helps you stick to your budget, minimizing any future budgetary inconvenience. At the end of the day, you'll have a functional space to meet, eat, and relax.
Research for the Best Team
When renovating, it's essential to work with the right team. Ensure you work with a licensed contractor to have the job done well. Also, make sure all contracts are in writing.
Asking questions helps you understand what's going to happen beforehand. Trust your instincts and know what questions to ask. So, be sure to research the best renovations tips to ask about for your project.
Pack Up Personal Items
In most cases, even a small renovation project affects the whole house. Pack up and keep your personal belongings, such as photo frames, away from the renovation site. Storing these items elsewhere minimizes dust exposure and potential damage.
In case of an extensive renovation, consider renting an on or offsite storage unit. Properly label the boxes and have an ongoing inventory list so you can know where everything is.
Have the Big Picture in Mind
When carrying out a home renovation, it's essential to be aware of your end goal. Are you planning on selling your home in the next five years? If so, design with a resale goal in mind.
Additionally, before you begin, know which changes increase your Return on Investment and which you should avoid. It is also best to have everything before you start. The more you make decisions in advance, the easier the project.
Set up a Timeline
Working on a timeline helps ease any home renovation process. Calculate the time required for each part of the project with your contractor. Decide what areas you need to complete first and what areas you can work on concurrently. Make sure your renovation schedule accommodates time for shipping and delivery of materials.
Conclusion
Home renovation projects are fun and exciting. However, they can be overwhelming. Keeping these tips in mind ensures the smooth running of events, saving you time and money.
Images Courtesy of Canva.
Other Posts You Might Enjoy:
Hottest Bathroom Renovation Trends For 2019
5 Outdoor Home Renovation Inspirations
The Telltale Signs: When is it Time for Home Repairs or Renovations?
Share This Story, Choose Your Platform!