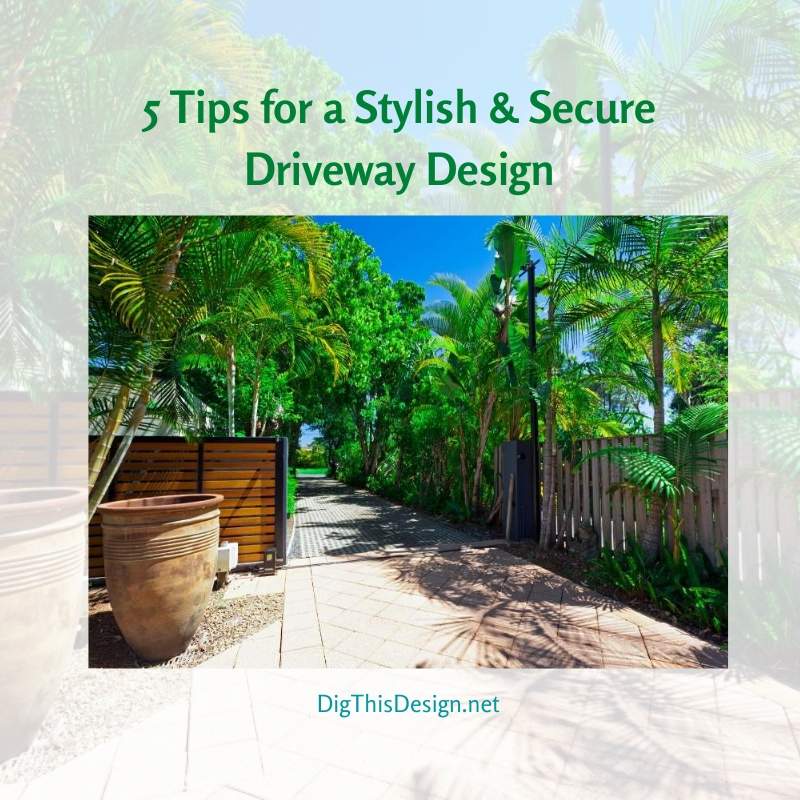 As most homeowners know, your driveway design drastically impacts your curb appeal. Your driveway is a first impression and a gateway to your home. It's also the first line of defense against potential burglars and break-ins. Because of this, your driveway design should be both aesthetically pleasing and appropriately secure. Luckily, it's actually quite easy to blend style and function to create the perfect driveway for your home. Here are five easy steps to enhance both the style and security of your driveway design.
Enhance Your Driveway Design With These 5 Tips
Light up Your Driveway Design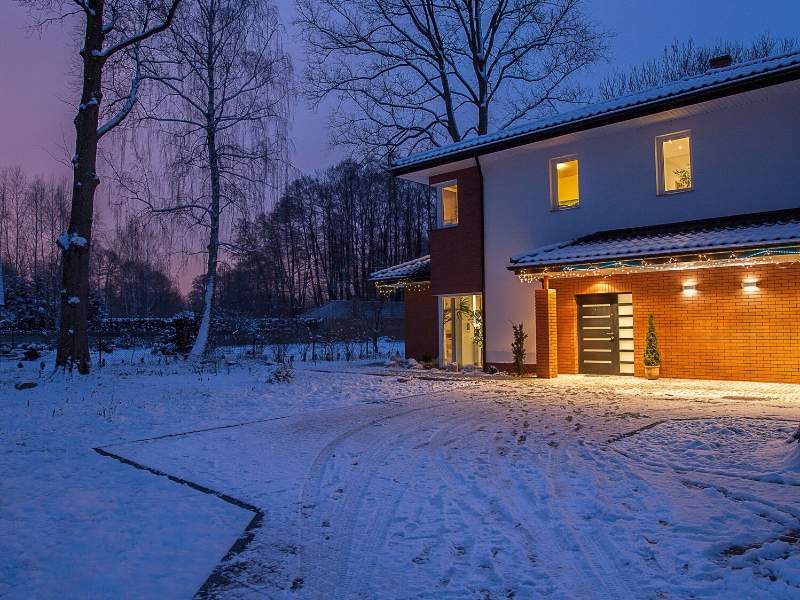 We've mentioned it before, but lighting up your driveway design is important for both curb appeal and security. Naturally, it enhances your home design and shows off the exterior, which is fantastic for passers-by admiring your home. Perhaps more importantly though, it adds an element of safety, as well. Adding appropriately-positioned lights ensures people can't approach your house under the cover of darkness. This is a well-known deterrent for would-be thieves.
Furthermore, well-placed lights along your driveway create a sightline for night drivers. On the darkest nights, having a well-lit driveway will allow you to navigate your way up to your house with greater ease.
Create a Proper Border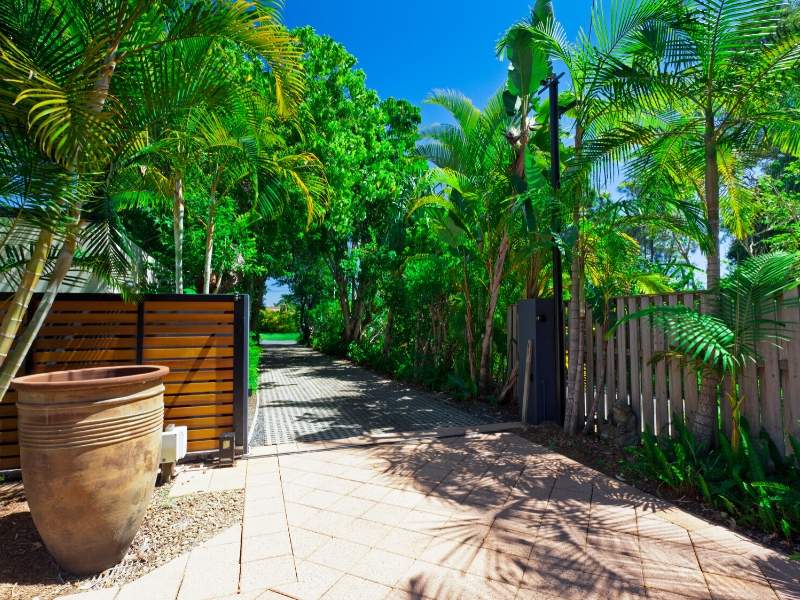 Adding decorative stones, steps, or even small metallic fences offer a great finishing touch to your driveway design. They create an established border between the driveway and the lawn area. This type of edging offers a sense of spacing, focus and it enhances the overall aesthetic of your home from the road.
If you want a more natural look, consider adding small plants or bushes in lieu of stones or steps. This offers a clean, natural, and understated element to your driveway design. Above and beyond the design element, such a barricade makes it easier for vehicles to maneuver the driveway, as well.
Mix Your Materials
Today's driveways are crafted from a plethora of different materials. From classic pavement to sleek concrete, the options are seemingly endless. If you seek a truly unique driveway design, you might want to consider a multi-material space. For example, one timeless option is to combine pavers with gravel for an elegant and decorative touch.
The crunching sound evokes memories of a garden or rustic vibe, which many homeowners love. And, if green-living is your thing, a gravel driveway is a greener option, as well. We recommend you ask your local hardware store, peruse home magazines, and search online for inspiration before you choose.
Invest in an Automatic Garage Door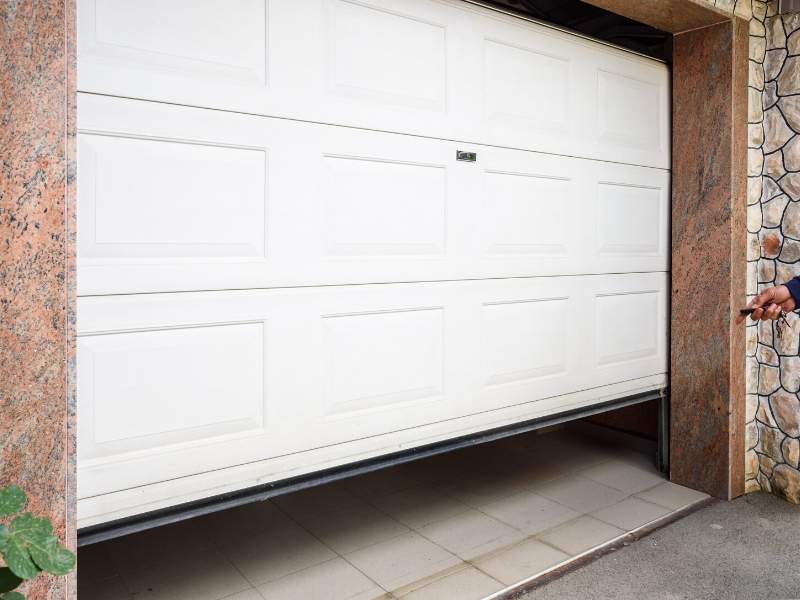 Here's an interesting fact for you. Nearly one in four American's don't use their garage due to it being too cluttered. Unfortunately, many people clutter their garage because it's nearly an unusable or unmanageable space. Without a garage door opener, drivers need to exit their car, open the space, re-enter the car, and only then can they park their vehicle. It's inconvenient, and for those living in cold-weather areas, very unappealing.
By installing a garage door opener system, you effectively mitigate all the extra hassle. Your garage will, once again, be a useable space. And, because you will want to park your car, you'll likely keep your garage clean. This adds an element of security, as well. Having your car discreetly parked away and out of sight will deter people from looking to accomplish a quick smash-and-grab.
Install a Gate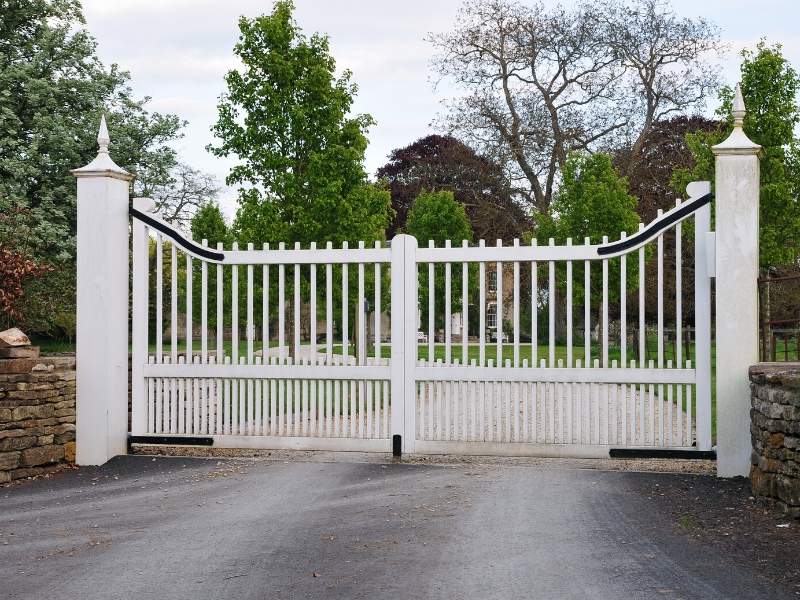 Finally, the most effective way to deter unwanted visitors is to simply block their entrance from the start. Installing a gate is a great way to add a distinguished look to your home and enhance your driveway design. If you seek an elegant facade, consider adding wrought iron gates. For those wanting something more rustic, a blend of hardwood with iron fixtures is a great way to truly stand out. Whatever materials you choose, you can effectively transform your home's curb appeal in one fell swoop.
Images Courtesy of Canva.
Other Posts You Might Enjoy:
4 Steps to Achieve Better Landscape Lighting
Choose the Right Home Lighting with Lights2You
Jazz Up Your Curb Appeal – 6 Easy Tips
Front Yard Tips to Make Your Home Beautiful
https://digthisdesign.net/wp-content/uploads/2018/03/Create-the-Perfect-Driveway-Design-with-These-5-Tips.jpg
800
800
Melissa Moore
http://development.digthisdesign.net/wp-content/uploads/2016/11/OLD_DigThisDesign_logo.jpg
Melissa Moore
2018-03-06 01:00:18
2021-01-16 11:11:08
5 Tips for a Stylish & Secure Driveway Design