When it comes to home renovations, the extra work you put in doesn't always increase the value of your home. Do you want to renovate and upgrade your home in order to sell it in the near future? Or, do you simply want to upgrade your home for a refinance? Either way, it's helpful to know which remodeling projects give you good returns on your investments.
Start with a solid budget and stick to it, if you want the maximum return on your work. This is especially true for major renovation like a complete kitchen remodel or an entirely new roof. Yet, it is still a balancing act to initiate and follow through on renovations that pay off by increasing the value of your home.
To assist you with your research, continue reading to learn about 5 ways to increase the value of your home.
5 Renovating Ways to Bring Added Value to Your Home
1 • Curb Appeal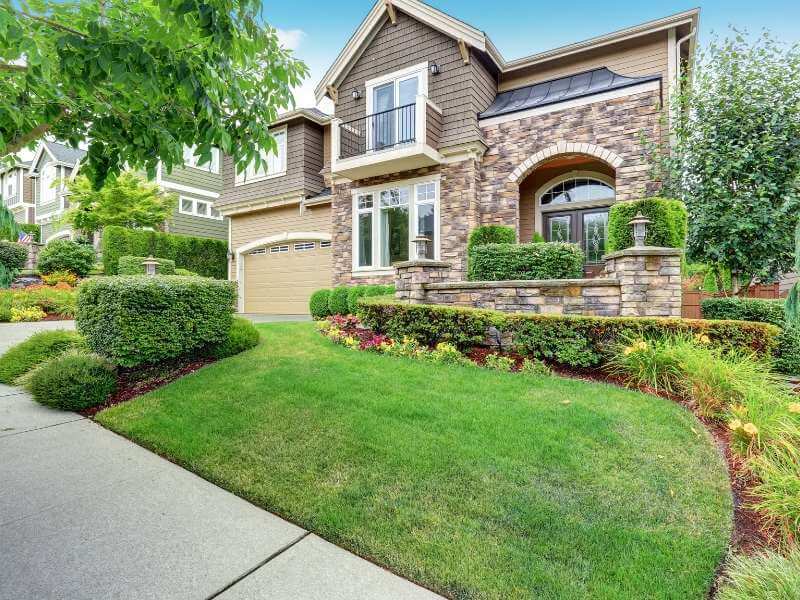 The curb appeal of your home is critical when you list your home for sale because it's the first impression that counts! It attracts people to your house and piques their interest while it also increases the value of your property by as much as 12%.
•

Exterior Paint
Paint your home's exterior to make it instantly attractive. There's nothing so refreshing than a new coat of paint on your home to make it sparkle like it is brand new. Surround that with your excellent landscaping for a beautiful first impression while you raise the value of your home.
•

Landscape
Therefore, one of the best ways to add curb appeal is to landscape your property. Keep your lawn healthy and trim the shrubs and trees. Also, consider adding a colorful garden as well as stonework around the garden to polish it off.
•

Roof
Another significant boost to your home's curb appeal is the condition of your roof. A new roof is one of the best exterior renovations you can do to add value to your home. Plus it entices buyers because they know a new roof means they have fewer roof issues. Visit Porch to find local roofing companies who will replace your roof and improve the exterior aesthetically.
•

Garage Door
Another curb appeal renovation includes replacing the garage door with a newer, more modern version. Garage doors are a huge part of the exterior of your home and certainly demand attention when you want to improve your curb appeal and the value of your home.
•

Windows and Doors
Upgrade your doors and windows. Bonus points for adding energy-efficient windows, as this can entice buyers with the promise of saving money on energy bills.
2 • Kitchen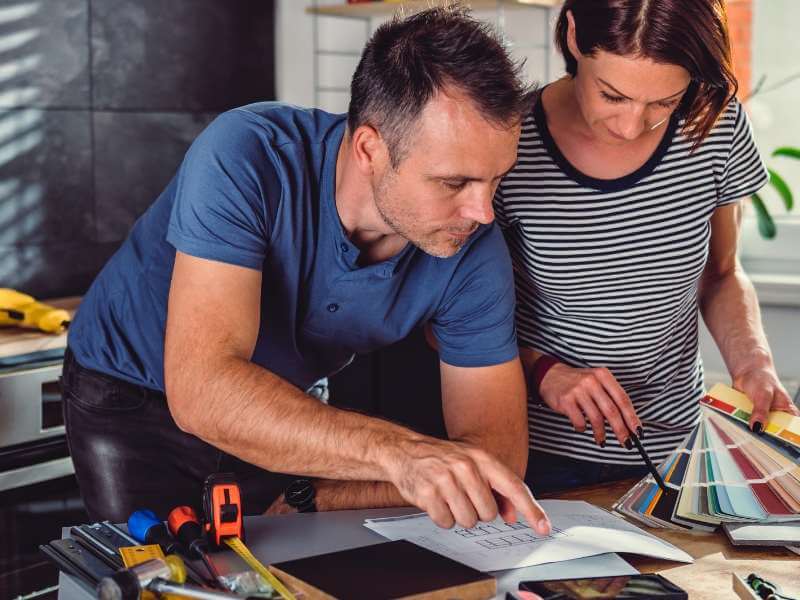 Upgrading your kitchen is a huge selling feature that can add real value to your home – as long as you plan it right. Upgrading appliances, replacing old countertops, adding a kitchen island, or adding a window over the sink are improvements that help increase the value of your home.
Alternatively, you might simply refresh your kitchen with a simple coat of paint. Painted kitchens add a pop of color and personality to the home. Or, if you choose to go with a classic white to refresh the whole room and make it look brand new.
3 • Bathrooms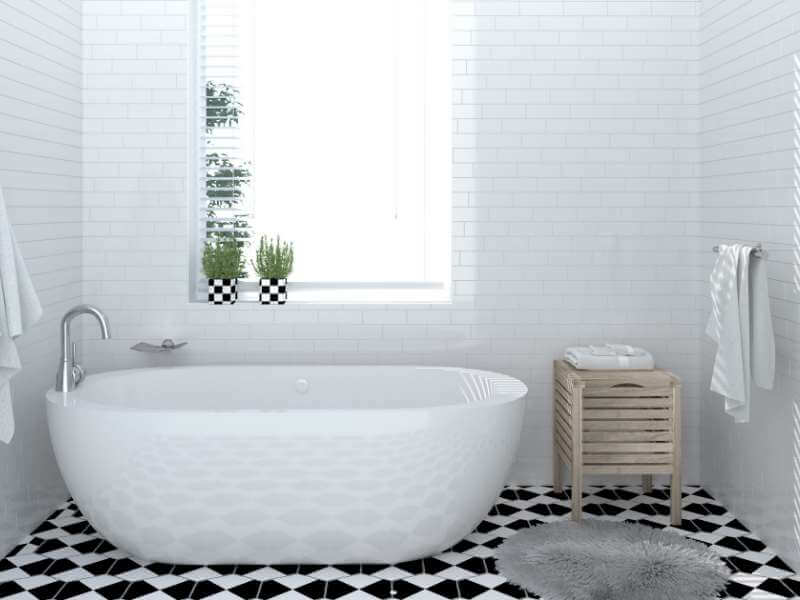 Most homeowners agree that bathrooms are essential selling points. Not enough bathrooms, or old, outdated ones, seriously turn off potential buyers. Upgrade your amenities and fixtures and if possible, add another bathroom to improve the value of your home.
4 • Patio or Deck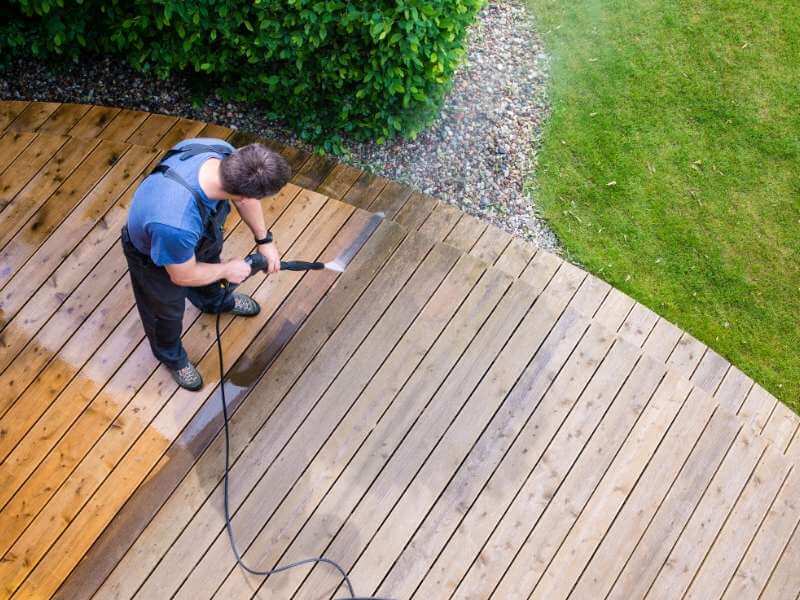 Adding a deck or patio to your backyard is a significant value-booster. Experts say you can recover more than 80% of the cost of the renovation, so be sure to plan it well and use quality materials. Doing so will extend the life of the deck or patio while it makes the property more attractive to potential buyers.
It's also a good idea to stain and finish your new deck with a sealant since exterior decks with unprotected wood can become unsightly after just a few seasons. It absorbs moisture, leading to cracks, warping, and discoloration from the sun. Staining and sealing your deck will extend the life of the wood and make it look attractive as well.
5 • Basement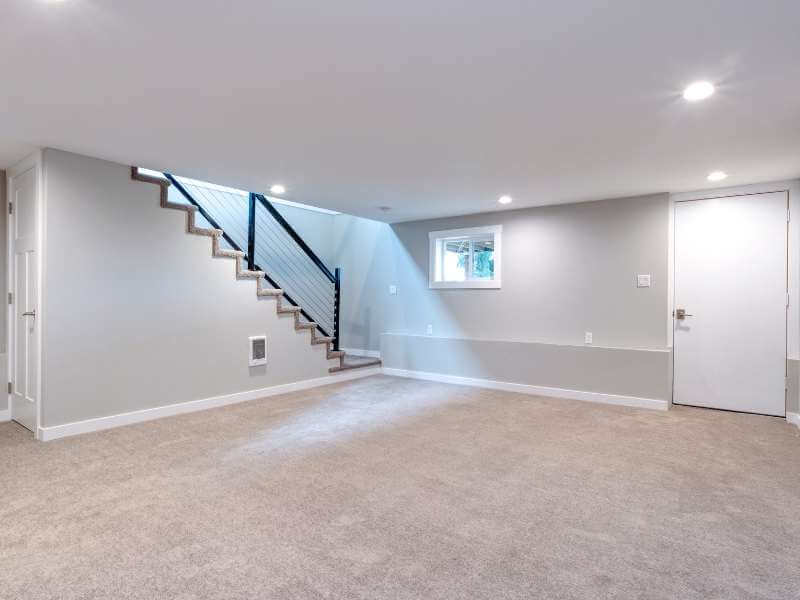 Adding extra living space to your home without adding a new room is a huge plus to potential buyers. Having a finished basement can be a great use of space, whether it's for a playroom, a rec room, or a wet bar for entertaining guests. Do your best to make sure the basement isn't dark or cramped, so keep the space as light and open as possible.
Add Value to Your Home to Get the Best Price Possible!
When you decide to sell your property, you will, of course, want to get the highest possible price for it. Additionally, you want the buyers to cherish and love the property as much as you do. By keeping the above five renovations in mind, you will boost your house price and ensure the new owners enjoy their time in the house too.
Let us know in the comments below the steps you take to increase the value of your home. We've also included other informative and design links below!
All Images Courtesy of Canva.
Other Posts You Might Enjoy:
5 Top Renovations to Sell Your Home Faster
5 Improvements that Add Value to Your Home
3 Tips to Help Improve the Market Value of Your Home
Share This Story, Choose Your Platform!