Installing the most appropriate flooring requires a healthy balance of usability, durability, and of course, cost-effectiveness. While some might be exorbitantly hailed for the esoteric few, most other types of floorings have a bleak appearance. Of course, this is where laminate flooring strikes the perfect balance.
There are a plethora of reasons why laminated flooring is on the rise. With the advent of minimalism and its rise, folks draw towards minimalist ideas in every corner of their life. This also includes their flooring. Aside from that, here are five reasons why laminate flooring is becoming more popular.
What You Need to Know About Laminate Flooring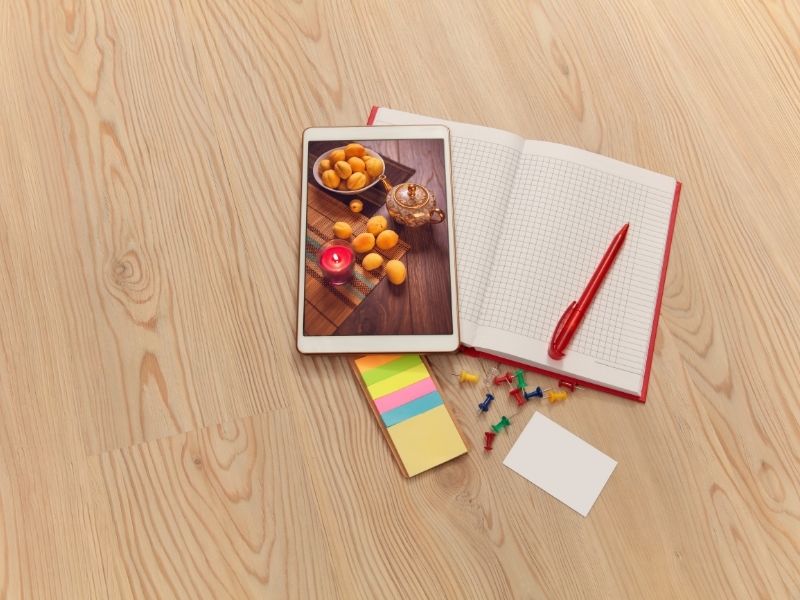 1. Custom-tailored to quench your thirst for design.
Continuing the theme of minimalism and design, laminate flooring is a great hack to maintaining a minimalist design in your house. With technology catching up in every aspect of life, laminate flooring is getting it too.
In other words, gone are the days when laminate floors look fake and plastic. Technology makes it possible to emulate actual textures of wood, marble, and other materials too; albeit it is still a budding area. Additionally, with laminate flooring , it is now possible for folks to make their own DIY designs. This should ideally meet your quench for customized designs. 
2. Wood appeal to save your pockets and the environment.
As stated above, laminate floorings are now capable of emulating finer woods too. Species like oak, birch, maple, and even cherry are mimicked using the right technological tools. This comes in handy in two ways, essentially.
Firstly, as previously mentioned, you will save a lot of money to use otherwise. Secondly, on a more logical and philosophical front, you will be saving the environment in a lot of ways too. The effects of deforestation are already abysmal, and there is no pragmatic front for you to add to it either.
The balance sheet of the pros and cons of this is pretty decent too. For the price of a tenth or so, you get the ability of both customization, while only sacrificing on perhaps, sonority. In fact, this seems like a great deal, even for longer runs.
3. Fast installation for saved money and time.
The other aspect of laminate flooring is the unbeatable convenience factor. Not only are you saving a great deal of money, but also another priceless factor—time. There are mostly two reasons why this is the case.
Firstly, you ideally can install laminate flooring in a matter of hours. There is no need to establish some connection with a mortar or a mix grout, so to state. All you need is a cutting tool to ensure that the planks are cut in proper shapes and measurements. This only requires a light-duty saw or even handsaws.
Secondly, the aftermath of uncleanliness is next to none. After all, there is no churning or grouting involved here; just cutting and placing like pieces of a jigsaw puzzle. Moreover, the fit of lamination post-installation is tight and smooth. Therefore, there is no need for further fixing or sharpening after installation too. In fact, laminating floors has never been more convenient.
5. Quick Uninstalling to Cater to Your Moods
It would be a common affair to want a different laminated floor in an arbitrary sense of time. After all, variety is the spice of life; and to cater to various moods of laminated floor installation can be a justified stance to take.
Of course, as easy as it is to install, it is perhaps easier to undo the same. This is mainly because of the idea that there is no need to remove any baseboards or moldings which would otherwise hold the corners and edges of the floor. On a similar front of a jigsaw puzzle, uninstalling is no different.
6. Value and durability for your money.
Again, laminated floors strike a balance of money and value like no other. Durability is another such area where laminated floorings hit the right checkboxes like no other. In some cases, some may even say that laminated floors are as durable as hardwood, if not more.
The idea behind such durability is mostly rooted in two things. First, hardwood can be notorious for wrapping around natural stone and ceramic; most of which can result in cracked tiles in the long run. Second, the construction of the laminate is light and ultra-flexible. There is an apparent wear layer that is used to make the floor durable and to a great extent, scratch-proof if not resistant entirely.
In conclusion.
There is no doubt that hardwood floors have their own sense of elegance. However, with the increasing day and age of emulations being as good as the original, it is a lot more pragmatic if one can get similar effects at a minuscule price. The value-for-money aspect of laminate flooring is next to none, and its popularity is a growing dividend of the said notion. If you have any questions or suggestions, we always love to hear from you in the comments below. Also below are links to more useful and interesting articles about ALL things DESIGN for your home or business.
Images Courtesy of Canva.
Other Posts You Might Enjoy:
Love Sleek and Chic? Here's How To Use Epoxy Flooring In Your Home
4 Tips For Choosing Timber Flooring Installers In Canberra
How to Choose the Right Vinyl Flooring for Your Home
Share This Story, Choose Your Platform!