Home is everyone's haven, a place that we call ours, and a place that's a mirror of our personalities. If you are enthusiastic about history, especially Egyptian history and the influence of its stunning and unique architecture, you are in the right place. Egyptian design elements offer a harmonious blend of grandeur, spirituality, and artistic mastery, effortlessly transforming any space into a sanctuary of serenity and sophistication.
5 Egyptian Design Elements for Your Home Design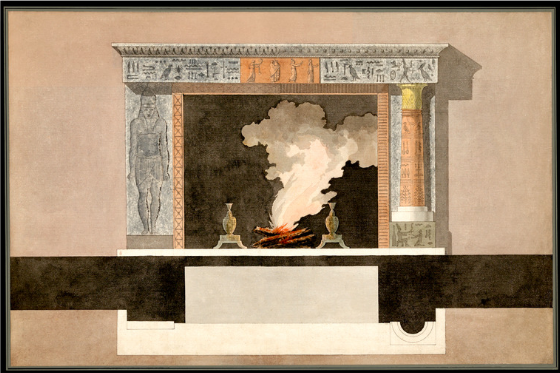 An Egypt cruise offers an unforgettable experience with its awe-inspiring ancient temples, pyramids, and tombs. How about incorporating Egyptian design elements into your home to infuse a touch of the magic from an Egypt cruise into your everyday life? Here are some ideas that can help you make the best of your Egypt cruise 
Luxurious Hieroglyphics
When it comes to Egyptian designs, Hieroglyphics is an indispensable element. The intricate symbols and designs have a timeless allure to them, one that's bound to transport you into the local streets of Egypt.
Painting your walls with hieroglyphic motifs through stencils or custom wallpapers is a great way to make your home's interior stand out from the crowd. It adds a touch of mystique and is a great conversation starter when you have guests over.
Majestic Pharaonic Accent
Everyone wants to live in a place that exudes royal opulence. If you are someone with similar taste, integrating pharaonic accents into your home is a great way to take things up a notch.
Not only do they make great additions to your home's interior décor, but the intricate carvings and detailing can also be gilded into the furniture, making these individual pieces of art stand out in your home. What's great about this design element is that adding something like a Pharaoh-inspired throne chair or a majestic canopy bed is enough to get the room's interior together.
Timeless Egyptian Patterns
We discussed the importance of hieroglyphics in Egyptian history, so we knew we had to share some space for the unique Egyptian patterns too. The design elements like geometric designs, the eye of Horus, etc., are statement inclusions that make the whole interior stand out.
While including Egyptian patterns, you can take elevate your Egyptian design by including a color palette that's inspired by ancient Egypt. 
Nile-inspired Colors
The Nile River is an integral part of Egypt's culture, history, and civilization. So, when it comes to emulating Egyptian design elements into your home, integrating different shades of blue is a great way to add that peace and serenity to your home.
Complement these hues with neutral tones such as sandy beiges, warm browns, and muted grays to evoke the surrounding desert landscapes.
Divine Egyptian Symbols
The spiritual heritage of Egypt is diverse and perfect for your home's renovation. Elements like Ankh crosses and scarab beetles are some of the iconic symbols that depict aspects of Egyptian mythology and spirituality.
These symbols add an element of mysticism and even bring good fortune to the space you are living in. Overall, it brings a sense of harmony too.
Egyptian design elements are a perfect addition to your home renovation project. If you have been meaning to include them, these few tips should come in handy for you. Pick and choose the ones that best represent you and blend in with the space you are living in.
Other posts you might enjoy:
Relaxing Bedroom Design; Tips on How to Achieve It
Balanced Bedroom Design to Energize and Relax
Share This Story, Choose Your Platform!