Most people recognize the importance of architectural visualizations for exterior environments. For example, to release funding or acquire planning permissions, images of external buildings are required.
But, what about architectural visualizations for interior environments? These images are just as important. Usually, people see a drawing or 2D representation, which only shows an outline. However, with 3D architectural visualizations, clients see clearly how to design their space.
Below, we take a look at the benefits of architectural visualizations for architects for interior environments in further detail.
Important Reasons for Architectural Visualizations
"In architecture, visualization is the act of representing a new construction in an easily digestible way, often before the building process has started.
Visualization is an age-old art that traces its lineage back to some of humankind's earliest and most impressive structures."
VIA What is Architectural Visualization?
Visualizations to Win Contracts
It's no secret that this technique gives you a greater chance of winning contracts. There is no denying the competitive nature of the architectural world today. In fact, there is incredible pressure on engineering and architectural companies to generate work that instantly resonates with clients.
When securing a contract, critical needs include comprehensiveness, clarity of vision, and modeling accuracy. As opposed to traditional drawings, architectural visualizations provide dimensional integrity and visual accuracy.
Improvements to Marketing Efforts
This also goes with the former point but it's important to emphasize how beneficial interior architectural visualizations are in terms of marketing. With the right marketing strategies, you provide people with an eye-catching view of the project in several different types of media, including websites.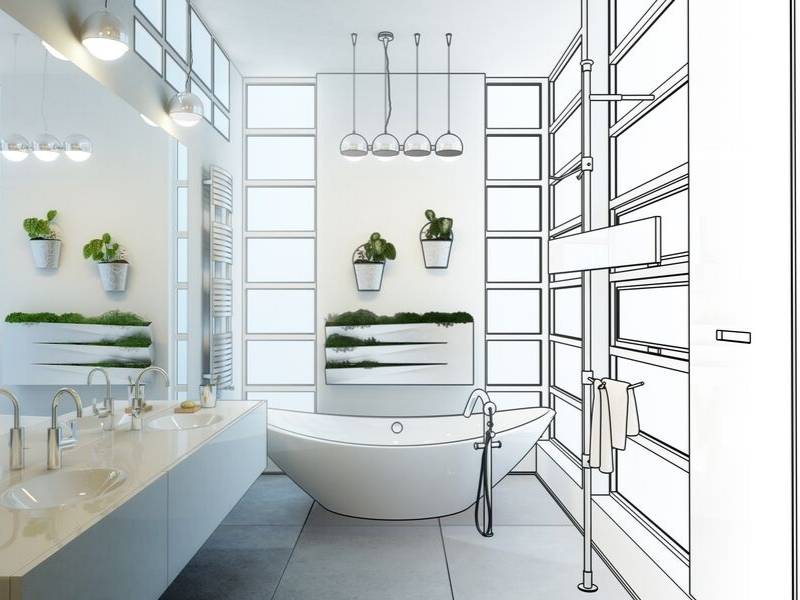 Visualizations to Enhance Design
Interestingly, there are usually a number of intricate components that the human eye does not easily see. This results in problems later down the line, as the ambiguities make it difficult for contractors and suppliers to bring the architect's plans to life. Instead, more detail and clarity is given to projects as a result of using 3D modeling and tools and software.
The Ability to Identify Design Flaws
Not only can you ensure that the design vision is brought to life with this technique, but you also make sure to reveal design flaws before building or spending money on your project. This impacts the budget and timeline of the project, as well as enhancing customer satisfaction.
Do you now see that architectural visualizations are not only important for exterior environments but also very valuable when designing interior environments as well? We hope that you have found this information useful. We've also included some other links below to further enhance your design knowledge.
All Images Courtesy of Canva.
Other Posts You Might Enjoy:
4 Simple Steps That Improve Your Home's Exterior Appearance
3 Examples of Wellness Architecture for Your Home
4 Modern Styles of Window Shutters for the Exterior of Your Home
Share This Story, Choose Your Platform!