A home is not only a financial investment, it is a place of refuge and peace. So, it's only natural for homeowners to want the best convenience and security for their homes. Almost 70% of United States houses own at least one smart home product, PRNewswire reports. Also, according to the Consumer Technology Association (CTA) study, 83 million households and approximately 22 million homes own more than one smart home product.
Are you still wondering if home automation is right for your home and family life? Perhaps you have some question about a hiring a professional. Or, maybe you're weighing the pros and cons of DIY smart home installation. If so, here are three important reasons to invest in home automation.
Why It's Smart to Invest in Home Automation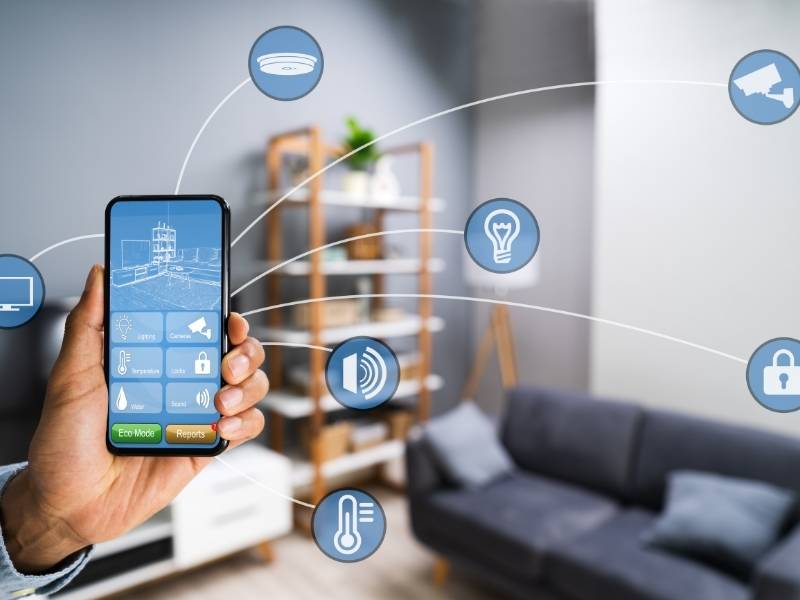 1. It Increases Your Property Value
More homeowners than ever want to invest in home automation. It might be for entertainment, convenience, or security. Like the checklists of long ago, people now ad smart home features to their checklists.
In fact, they might feel more enthusiastic about homes flush with smart home technology capabilities. Even if you're not selling your home soon, it's good to know you're increasing your home's value. Plus, you're helping keep your neighborhood safe and secure.
2. It Offers Remote Control to Save Time and Offer Peace of Mind
If you go to work and worry about remembering to lock the door, you know the basic choices. That is to go back home and check or worry all day. With smart home features like door locks and remote control, you never need to face this dilemma.
You can enjoy remote control for other aspects of your home life too. This might include controlling your home temperature remotely. It might also include adjusting your music's volume from anywhere in the home. Best of all, you can pre-program regular schedule changes, such as when you want to turn the patio and porch lights on or off.
3. It Provides You With Unprecedented Security
As you contemplate your home automation, you might wonder whether DIY vs professional smart home installation is best for you. Do you feel capable of installing your own smart home devices and ensuring they all work together in harmony? You can always refer to the Cox Homeowner's Guide to Smart Home Automation to ensure you're on track for installation success. With this guide, you'll feel more secure and enjoy peace of mind with all the home automation products Cox has to offer as you set up your smart home.
Home Automation Offers Security and Convenience
Hopefully, these reasons to invest in home automation will convince you that it's a wise choice. Not only can you and your family enjoy increased comfort, convenience, and security, but you'll help increase your home value in case you sell and for all the time you live in and love your home.
If you have any questions or suggestions, we always love to hear from you in the comments below. Also below are links that will take you to more fantastic articles about ALL things DESIGN for your home or business.
Images Courtesy of Canva.
Other Posts You Might Enjoy:
Entertainment Systems that Enhance Your Interior Design
Home Exterior Lighting Tips That Add Beauty and Security
3 Home Technologies Making Your World Easier
Share This Story, Choose Your Platform!