Humankind has been working towards conquering the world for thousands of years. From the beginning of civilization until today, innovation and inventions have been an integral part of our lives. Fortunately for us, this past century has launched us into a grand technological era. Between the advent of electricity and the development of the digital age, our lives have changed drastically, for the better. These new home technologies that are now a part of our everyday home life allow us more free time to enjoy our family and friends.
Here are just a few of our modern-day gizmos and gadgets that will help move you towards living a more carefree life in this new technological age.
3 Home Technologies For Simplifying Your Life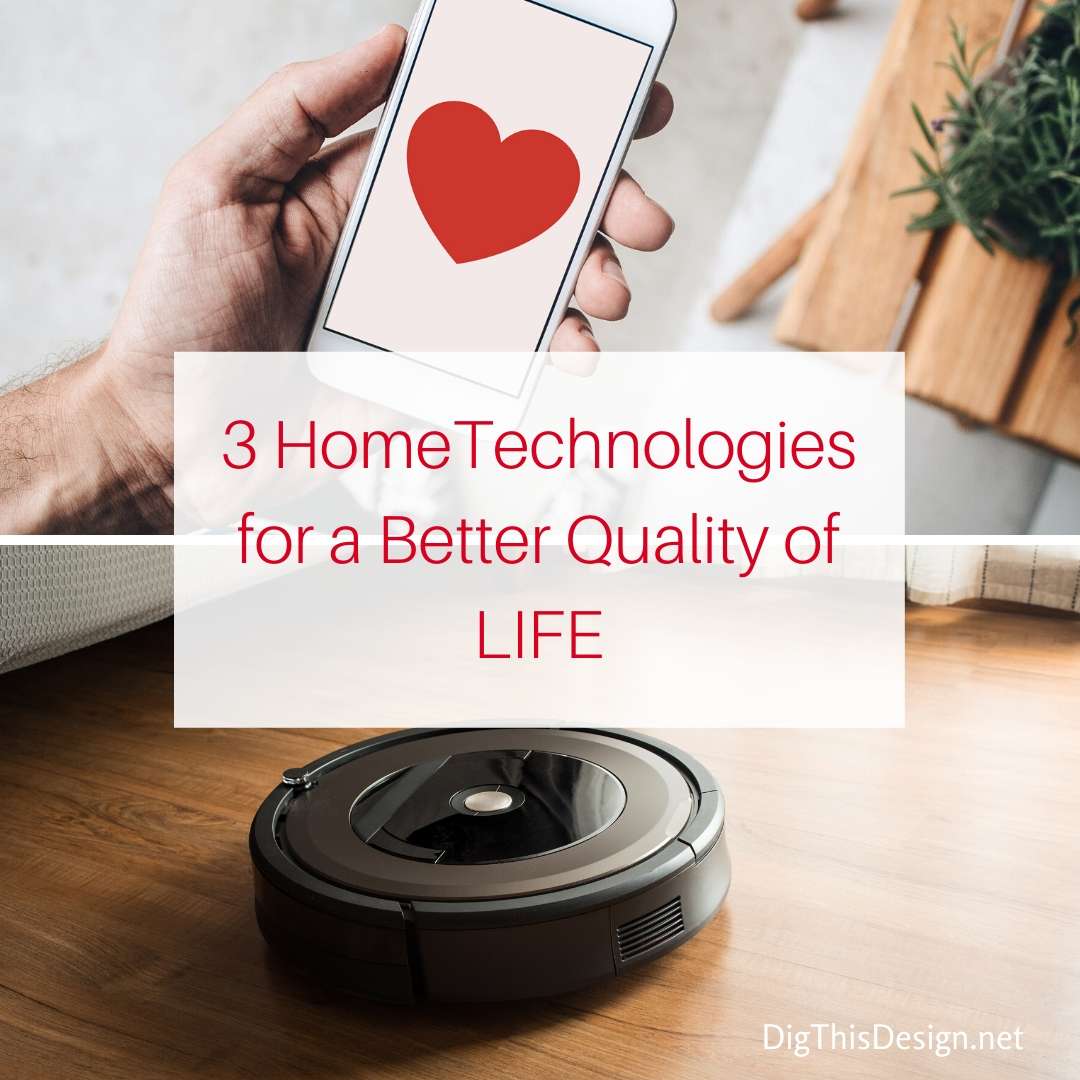 Cleaning
Keeping a home clean can take a lot of work, especially if you have a family. Between the dust, dirt, and just plain messiness it is sometimes difficult to keep up with it all especially if you have pets. One very popular item is the automatic vacuum cleaners such as Roomba, a vacuuming robot. While you are at work Roomba is vacuuming up all the pet hair and making one less task you have to do. These devices have greatly improved over the past ten years and are a mainstay for busy households.
The great thing about having smart devices is they act as our assistant in finding services through apps that add quality to our lives by allotting us to spending more time with family and friends. Check out this app, TaskRabbit that will find services that get things done around the house.
Maintenance
We all know that our home running smoothly depends on home maintenance, although, who has the time? With the right home technologies in place, we can rest easy knowing that our devices will alert us if for example, a plumbing pipe leaks. We asked our expert plumber at https://www.andersonplumbingheatingandair.com/san-diego-plumbers what was the latest technology to protect our home from water leaks and he said an RS-360. The device has a dual-sensor to detect leaks or temperature dips and shuts off the water supply if needed. It then sounds an alarm and sends a message by text to your smart device.
Automation
Over the next few years, a lot of companies will be working hard to provide more than simple music or light control options, moving on to high-tech options like appliances that prepare meals while you are gone through voice control from your device. How would you like a self-filling bathtub waiting for you at the end of a long day? Well, you can count on advances by leaps and bounds in the home technology due to consumer demand.
Hopefully, this post will inspire you to start working on the aspects of your home which could have a more modern technological touch and simplify your life. As time goes on, the options you have to add quality time spent with family through these advances will be many. But, like any new technology, you must do your own due diligence before you decide to purchase and make sure it is a good fit for you and your lifestyle.
Images Courtesy of Canva.
Other posts you might enjoy:
Get Your Geek On with Smart Home Technology
Home Technology, is It Going too Far?
Home Technology; 5 Rooms That Can Benefit
Reducing Energy Cost the "Smart" Way with Smart Home Technology
Share This Story, Choose Your Platform!