If your family enjoys entertainment systems, you will be pleased to know that many audio and TV companies are stepping up their game to design truly eye-pleasing electronics. That's good news for interior design because you don't have to sacrifice looks for excellent components.
Some companies design retro or futuristic twists into their entertainment systems which gives the consumer aesthetics that were not available before. These systems don't just deliver top-of-the-line performance – they also enhance your home's interior design. Here are some of the newest pieces of technology that can add flair to your home.
Top-performing Entertainment Systems with Design in Mind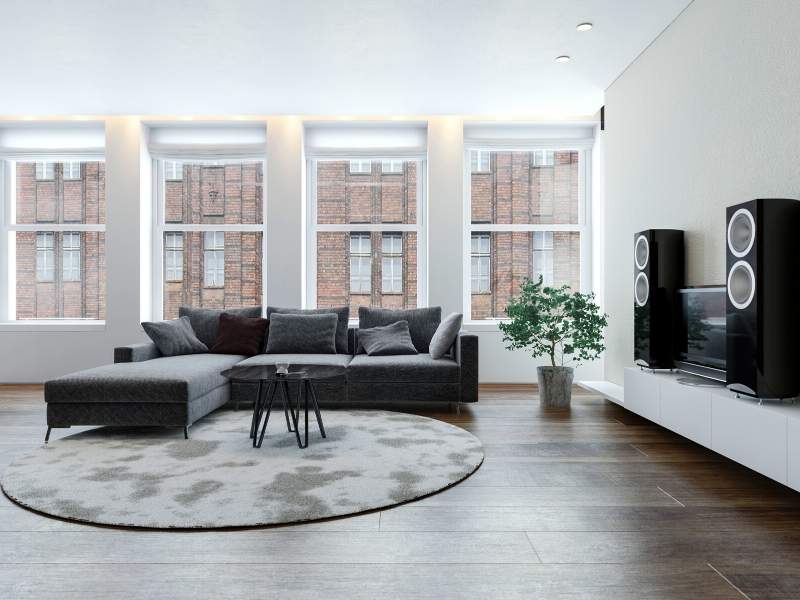 Audio

•

McIntosh
McIntosh creates powerful amplifiers for home audio systems – and they have been doing it for 75 years! These machines are stunningly beautiful. Most of their equipment is analog, using vacuum tubes in their amplifiers. The vacuum tubes are sometimes exposed, making them look futuristic and slightly alien-like. This is the perfect company for music lovers with an eye for design.
McIntosh makes receivers, speakers, and turntables. Additionally, they create record players for a vintage sound that looks like they are out of a time machine. You are sure to stand out with any piece of audio equipment from this company.
TV 

•

 Samsung
Samsung is on a roll with some breathtaking TVs and monitors. Not only do they create some of the most advanced picture quality, but the actual design of the screens are also beautiful. The picture uses a new 5k technology and has the widest color gradient on the market.
Samsung creates curved screens to make an even more compelling viewing experience. When you watch a movie on a curved Samsung screen, it makes you feel like you are a part of the movie! They also have some of thinnest displays on the market and have started to develop screens with virtually no border. This makes the TV look like a mere sheet of glass which makes a Samsung TV is a must for the contemporary interior design.
Speakers 

•

Klipsch
Klipsch not only makes some of the highest quality sound equipment on the market, but they also have designs that can fit any theme. They have systems that are more futuristic, as well as timeless classic models made of wood.
Almost all of their standing speakers come in a variety of colors. Klipsch has a match whether you are going for contemporary, minimalistic, or loud eye-popping designs. This is indeed a brand that does not sacrifice design for quality products. For the musician or music aficionado, Klipsch is a trusted brand and creates speakers of every size. This is definitely a brand to check out.
Home Automation 

•

Control4
To put the cherry on top, look into Control4 automation. Control4 can turn your home into a smart home and allows you to control all of your entertainment equipment from one remote or even from your phone. This will certainly impress your family and guests. Also, according to one Ohio new home developer, when you add smart integration to your home design, it increases its value.
Home automation can allow you to even control your garage, lights, appliances, and security systems. You can also control them all from your voice device like Amazon Echo or Google Home.
Other Posts You Might Enjoy:
4 Smart Features You Need in Your Home This Year
Your New Home Theater • 3 Designing Inspirations
A Guide to the Innovative Coworking Spaces of Hong Kong
Share This Story, Choose Your Platform!