The best way to bring a room together is through a nicely chosen rug. However, walking into a store and realizing the prices are outrageous may stop you from buying. We place our Rugs on the floors so they must be durable. But what goes into a rug or carpet that makes them a little more expensive than some other accessories?
If you're rug or carpet shopping for your home, we invite you to continue reading to learn why rugs are so expensive.
Why Are Rugs So Expensive? Read This!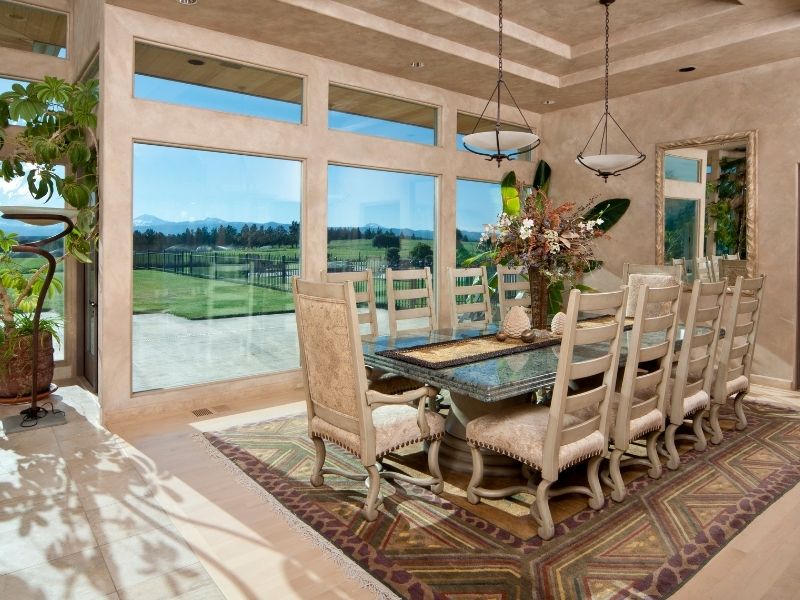 1. History of rugs.
The use of rugs goes back over 5,000 years and began with nomadic tribes. Usually, the rugs were made of straw and grass and meant to be sat upon. However, the oldest rug to date was found in Siberia and dated to be 2,000 years old. Amazingly, the beauty of the design and textiles grew throughout the world. Eventually, the function of a rug shifted into a decorative element for the home.
2. What are rugs made of?
There are multiple reasons to buy a rug. It may be to tie a living room together or place inside a bathroom to catch water. You see, rugs are made up of different materials for various purposes. For example, wool, cotton, silk, synthetic, and faux fur are all popular materials in you find in rugs.
Each material has its purposes and function for the home. However, wool rugs are primarily for the bedrooms or living rooms. While synthetic rugs are good for kitchens or hallways. Remember, the type of material is important to keep in mind when buying a rug. Also be aware that a wool rug inside of a bathroom is a sure way to damage a beautiful design.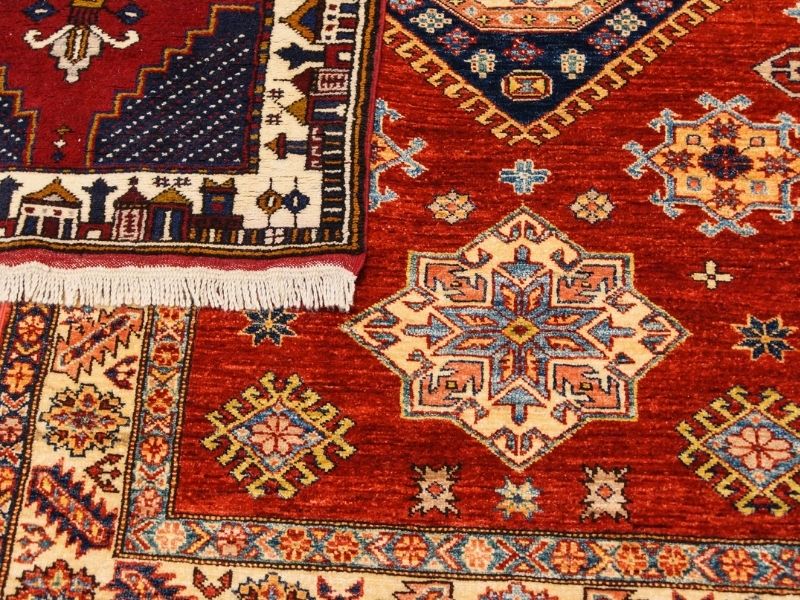 3. Why are rugs so expensive?
Even the smaller-sized rugs pack a punch for the shopper. Rugs are very valuable and tie a home together perfectly. Manufacturers spend a great deal of time putting together a system to design, construct, and deliver items. The more intricate the design, the longer it will take to make.
Secondly, expensive rugs are typically made up of natural materials. Those might include cotton and wool. Finding these materials and transferring them into a work of art, takes time and patience and is also dependent on the type of labor. Some workers have more experience in rug making than workers from other countries.
4. Is an expensive rug worth it?
Yes, rugs are one of the most beautiful designs to be placed inside a home. The artwork and textiles that the rug displays will brighten up any room. However, it's important to care for the rugs with a regular maintenance schedule. Respecting the design and history of a rug will only improve your home.
Likewise, if a rug is too expensive, there are alternatives. Buying a gently used rug is a great way to lower costs and get a wonderful design. Treating the rug with the right cleaning treatment will make it brand new again. Either way, rugs are worth the expense out of respect for history and art.
In conclusion.
If you have any questions or suggestions, we always love to hear from you in the comments below. Also below are links to more fantastic articles about ALL things DESIGN for your home or business.
Images Courtesy of Canva.
Other Posts You Might Enjoy:
Baby Chic • How To Style Your New Child's Nursery
Booking Professional Carpet Cleaning Services? Important Questions To Ask Before Hiring
5 Beautiful Living Room Styles for Your Inspiration
Share This Story, Choose Your Platform!