Like disco, wallpaper designs were a huge hit back in the 1970s. A couple of decades passed before the decorative room idea started to lose its popularity. Many homeowners began looking at other ways to adorn the walls inside of their homes. By the turn of the new millennium, wallpaper became about as outdated as One Direction.
Some interior design professionals insist wallpaper has never gone out of style. Yet, this technique has a difficult time escaping from the image of being out of touch with contemporary homeowners. However, in 2019, wallpaper is making a huge comeback. This is confirmed by Manhattan interior design expert Danielle Colding. "Everything that's old is new again," she said. "There are no rules anymore."
If you have bought into the mantra that wallpaper is dead, you should read on and learn about the trendiest wallpaper designs of 2019.
Wallpaper Designs for 2019
Kelly Green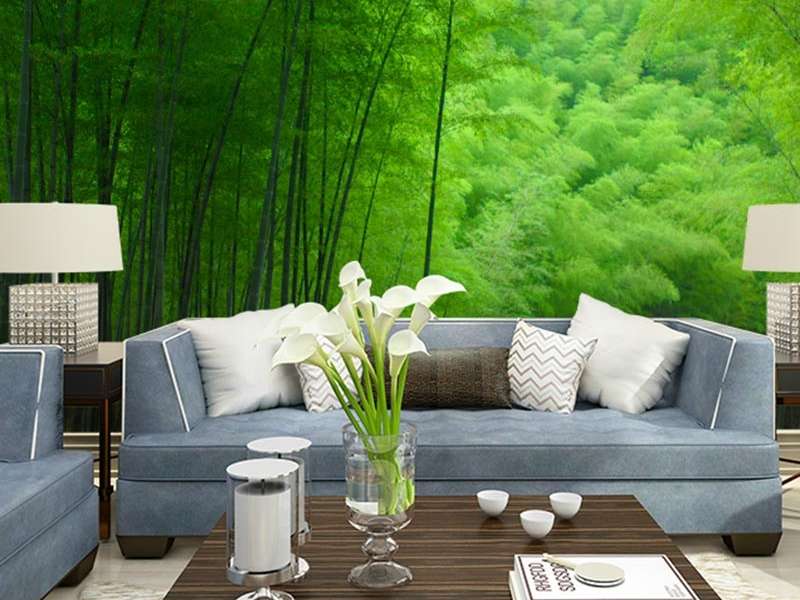 Affectionately called the "Color of the Year" and "Nature's Neutral" in 2017 by Pantone, green continues to inspire homeowners to create a soothing back to nature ambiance. With a rich intenseness, Kelly green is the ideal color choice for homeowners wanting to make bold interior design statements. This popular wallpaper color works well in any home that seeks serene decor.
Textures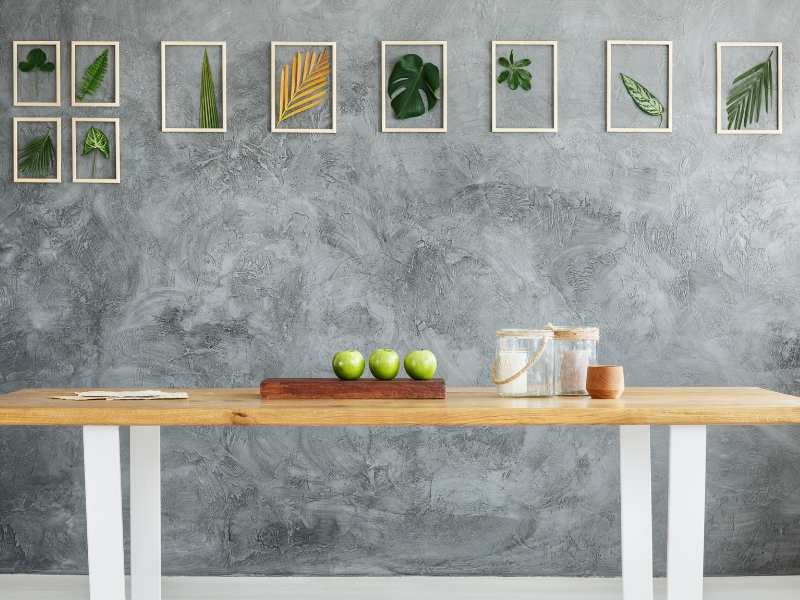 Homeowners with limited home improvement budgets will like textured wallpaper. Wallpaper with texture is affordable and you will find it in restaurants, as well as homes. Try a grasscloth texture to exude panache or go with a faux suede wallpaper design that complements the other décor elements of a room. Additionally, minimal color contrasted marbleized prints increase the depth of a room, without taking over the design spotlight.
Murals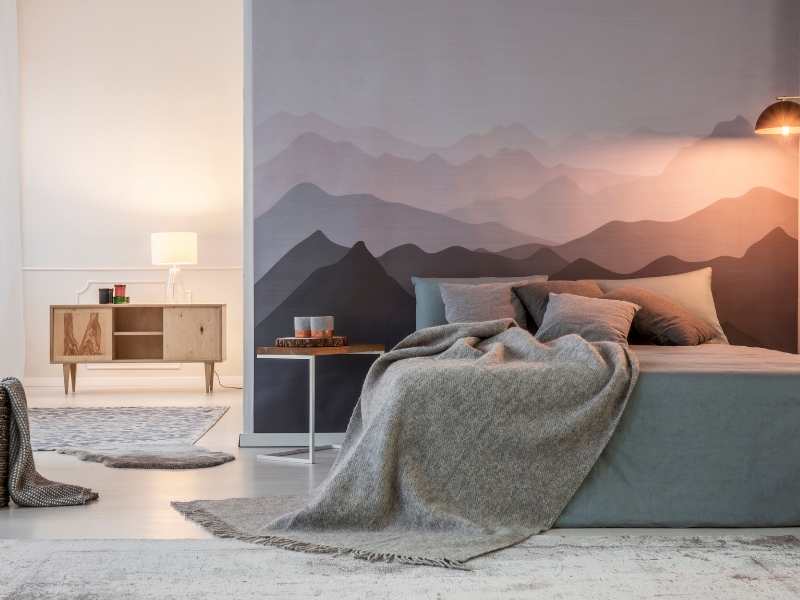 Although repeating wallpaper patterns are visually appealing, a non-repeating mural designed wallpaper makes a nice story. The story can capture a particular mood or convey a long-coveted aspiration. In effect, mural wallpaper produces a unique identity or scene that transports guests well beyond the design space.
Flowers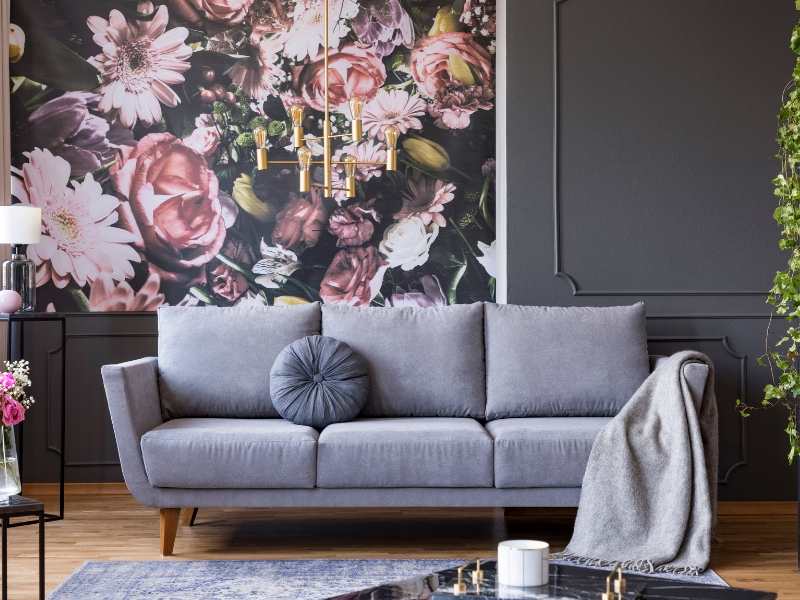 Like wallpaper itself, floral room designs have made a huge comeback. New, more sophisticated floral wallpaper designs generate a calming ambiance that is perfect for a young child's room, as well as for a room where you get away from it all. Floral wallpaper designs create visual interest while making the wallpaper the focus of any room in your home. Flowers are no longer limited to appearing in a kitchen or bathroom. You can add floral wallpaper in the living room and family den as well.
Geometric
Since repeating wallpaper patterns are still in vogue, try hanging geometric wallpaper in one or more rooms in your home. You will find that geometric wallpaper features clean lines that enhance the style and dimension of the space. Geometric wallpaper is also growing in popularity when added to bookshelves and home entrances. But, please be aware that the simpler and cleaner the lines, the more design flexibility you will enjoy.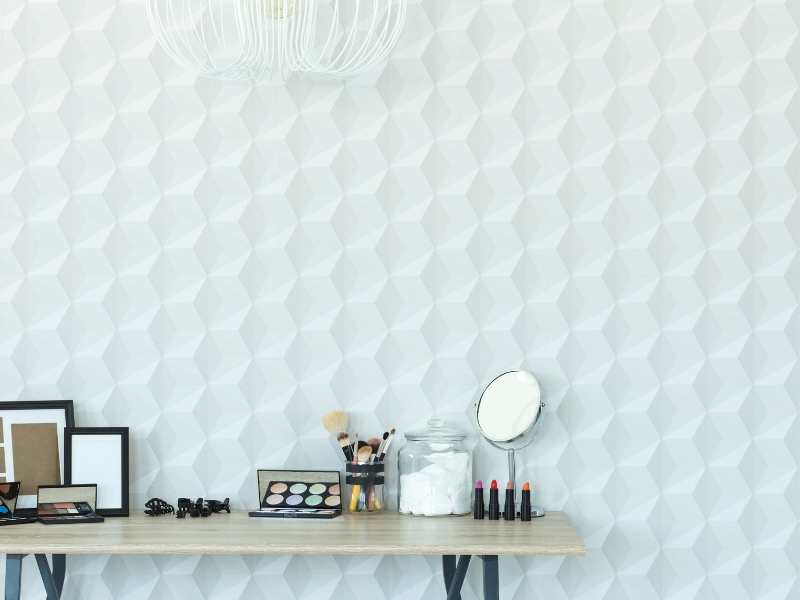 3-Dimensional
3D wallpaper designs is another option. As a backsplash or to accentuate the design of a wall, 3D wallpaper increases the depth of any room inside of your home. The visually stunning extra dimension makes it the ultimate design choice for a smaller room where you entertain guests. One of the best options for 3D wallpaper involves enlarging some of your favorite photos for producing the optimal ambiance for the kitchen or living room.
Graphic
The digital era has ushered in a seemingly endless variety of innovative design options. Contemporary interpretations of timeless wallpaper designs can turn an ordinary looking room into the star attraction of a home. Britt Zunino, who works as a designer at Studio DB explains: "I'd like to see these concepts evolve even more and incorporate modern architectural moments, mixed with organic touches." She also recommends "patterns that change gradually over the course of a wall."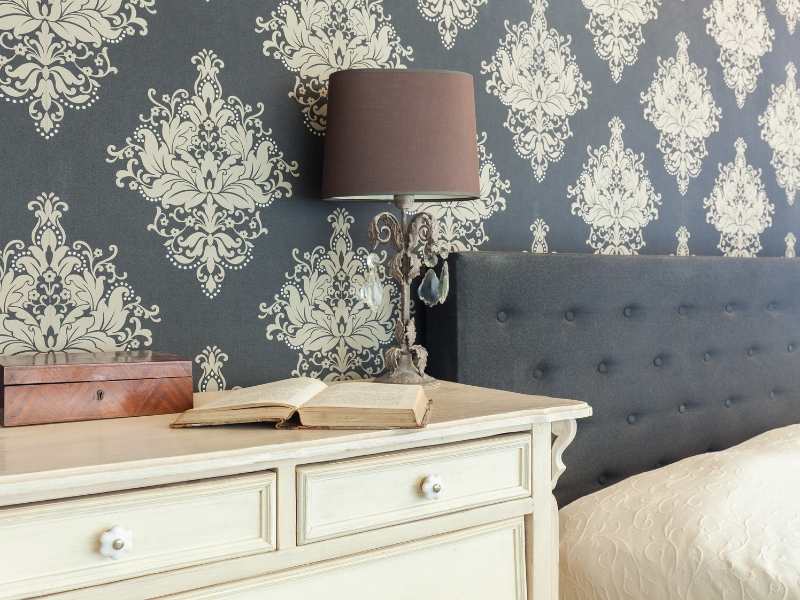 Metallic
Some of the wallpaper trends for 2019 focus on designs that don't use other room features, such as natural and artificial lighting. Metallic wallpaper represents a wallpaper design idea that turns a dark room into a dazzling display of light beams. Reflective metallic material does a great job of reflecting natural and artificial lighting to spots in a room that you want guests to notice. For another nice touch, think about a vase of colorful flowers lit up by the reflection metallic wallpaper gives when light shines on it.
How Do You Use Wallpaper?
Deciding on a wallpaper design depends on several factors. First, consider the budget for the type of wallpaper you want to use. Second, you need to answer the question "What mood do I want to create for a room." For example, the ambiance you want for the bathroom will probably differ from the mood you want to establish in the dining room. Finally, do you want to hang the wallpaper as a DIY project or will you need to have a professional do it for you?
Please let us know in the comments below how you apply these wallpapering techniques to your interior design. Also, there are links below for further inspiration for your beautiful home interior designs.
All Images Courtesy of Canva.
Other Posts You Might Enjoy:
4 Inspirations of Gold Wall Decor for Warmth and Sparkle
6 Spicey Tips to Liven Up Your Living Room Walls
How to Add Geometric Decor to Your Interior Design
Share This Story, Choose Your Platform!