Do you feel like your decorating skills are on auto-pilot? For an easy and inexpensive solution, you can add color to your home in exciting and creative ways. If you feel like you decorate your home not according to your own tastes but rather based on past homes? Or, perhaps you've lost yourself in trend after trend and want to break away for something that speaks to you.
One excellent way to do this is to add color to your home. Whether you're ready to do a little sprucing up for a few subtle changes, or you envision a major color renovation throughout your home, here are some tips that you can use right away.
Add Color and Contrast to Your Home Interior Design
Choose a Color Scheme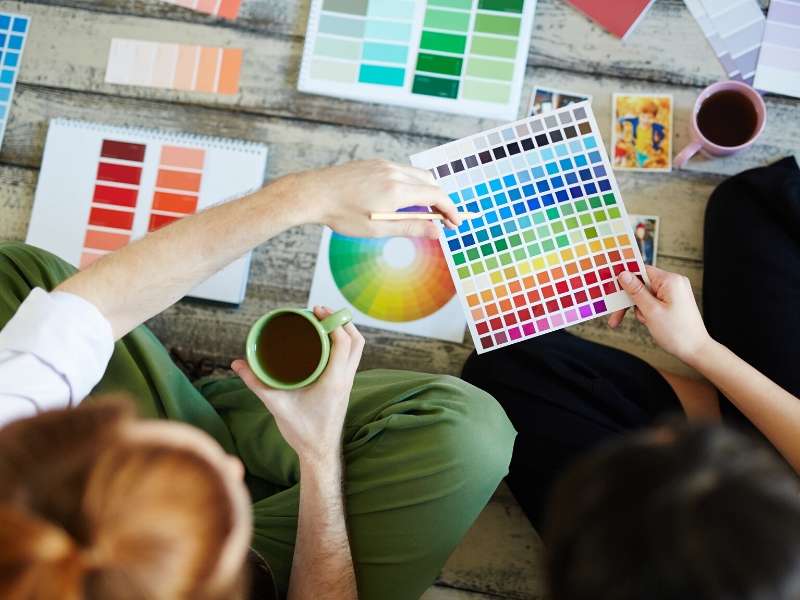 So to start with, you want a cohesive color scheme. Remember that color schemes are not meant to limit you, rather they congruently enhance your decor. Therefore, be sure your color scheme is set before you begin.
Fantastic Ceiling Effects
Perhaps you want to add more color or detail to the ceiling. We recommend that you take a look at your light fixtures and consider Minka Aire fans. This is an excellent way to add pops of color. Isn't this an outstanding yet simple way to spruce up a room?
Color for the Floors
Walls aren't the only way to add color to your home. Additionally, think about colors or patterns on the floor. But, don't stop at beige, brown, or grey floors. Instead, try out a gorgeous colored pattern to create a stunning look.
Wallpaper for Impact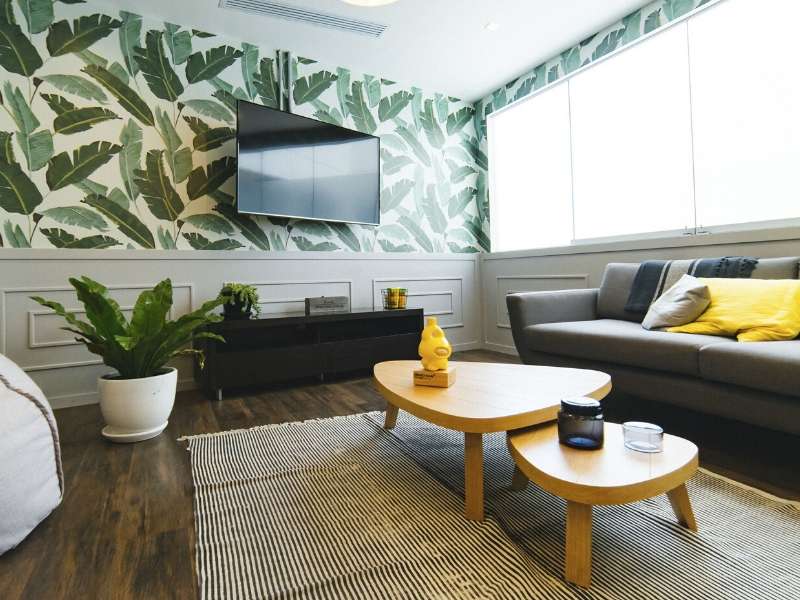 Another way for you to have fun with the walls is to add wallpaper. A flat color on the walls is always nice but sometimes you want more excitement. That's when it's time to look for a colorful wallpaper to add character and style to your room.
Bursts of Colorful Flowers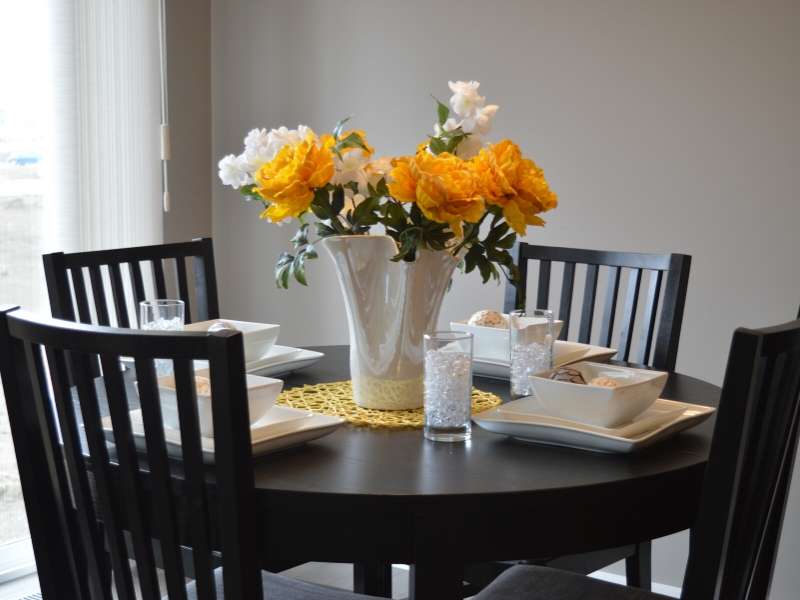 Finally, another really beautiful way for you to bring some color, life, and personality into your home, is with flowers. I think we can all agreed that gorgeous cut flowers and plants are a very nice way to bring life and personality into each room in the house. Moreover, even if you don't have fresh flowers on hand, you can use artificial flowers for the same color effect.
Pops of Accent Colors
This tip is especially helpful if you live in a rental that does not allow you to paint or wallpaper. Or maybe you simply enjoy bright white walls! You can add accents of color with wall art and plants, shelving, mirrors, and greenery. These are excellent ways to give your home a fresh, finished look.
Paint a Statement Wall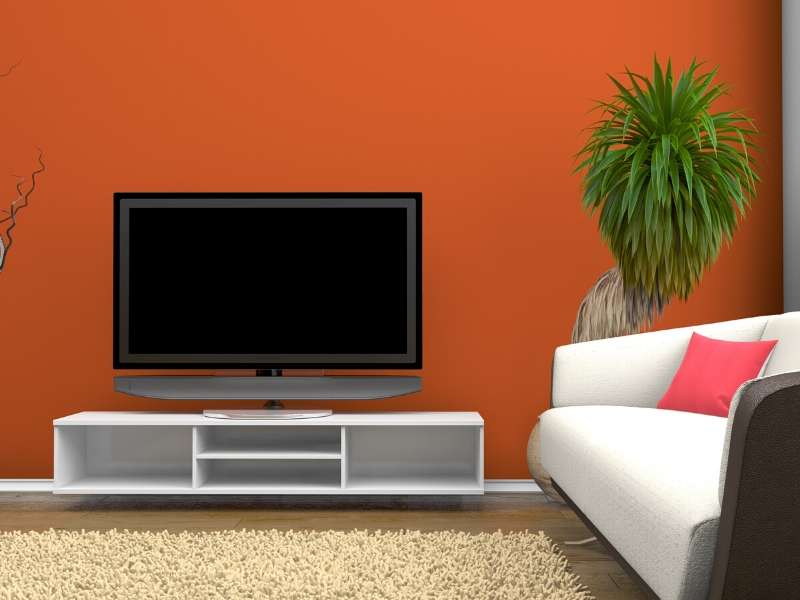 One of the most common ways to add color is to paint all your walls in one shade. But an easier trick is to paint one wall in trendy, contrasting colors. This gives you a quick, inexpensive, and effective design in any room.
Combine Paints and Patterns
For a bit of fun, you might want to think about the ways for the colors or prints to mix a little. So, try using complementary shades in a fun and stylish way to add pizazz. It is also very chic to mix patterns. However, be certain to stick your color scheme to get the best effect.
Minimalist Style Neutrals
Alternatively, may I suggest going with a much more minimalist decor – in color, as well as design? You see, color isn't always about being the boldest or brightest. You can add neutral palettes to create something really soft and calming that still has such a powerful effect, yet complements your minimalist style.
These examples, although numerous, are only the beginning of what is possible when you add color to your home. Remember to start with a good color scheme, then build out from there with your own decor.
Other Posts You Might Enjoy:
How to Slide into Spring 2019 Interior Design
Spring Design 2019; 8 Ideas to Freshen Your Home
4 Tips to Spruce up Your Home for Spring
Share This Story, Choose Your Platform!