If you are looking for a luxury vinyl floor, SmartCore Ultra is an excellent choice. It is available in a variety of finishes, including Tahitian Walnut, Canberra Acacia, and Rustic Hickory. The material is low in VOCs, easy to install, and comes with a long warranty.
What is SmartCore Ultra Flooring?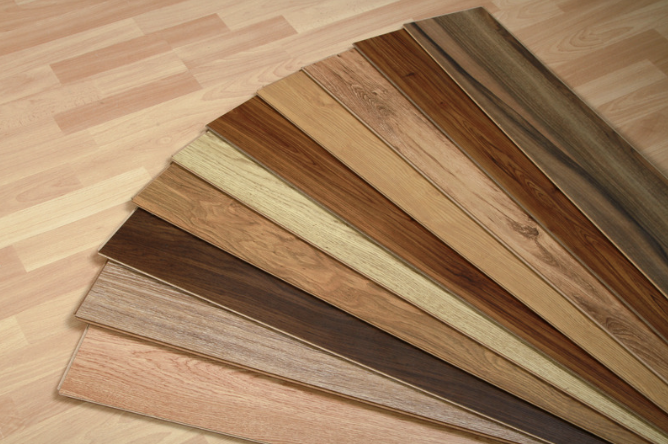 When choosing luxury vinyl flooring there are many options to consider, here is information about SmartCore Ultra:
SmartCore Ultra Flooring
Installing vinyl plank flooring is simple and quick, but it does require some basic tools. For example, the installation of 5″ planks requires the use of a circular saw, rubber mallet, tape measure, and spacers. 
SmartCore Ultra is waterproof and breathable flooring that is available in a variety of colors and patterns. It also features a 12-mil protective wear layer. It is available in plank widths from 7 to 12 inches and is extremely stylish, as seen here – www.pinterest.com/smartcore. In addition, it is extremely durable. It comes with a warranty that applies only to professional contractors.
While it is low maintenance, you should avoid using harsh cleaners, waxes, or polishes on it. These chemicals may wreak havoc on the flooring. Also, remember to keep it away from direct sunlight and use floor protectors under furniture to avoid scratches. With proper care, it can last as long as 8 years.
SmartCore Pro Flooring
This product also features a high-density WPC core and acoustic pad to minimize noise. It is available in over twenty different styles. Depending on the size of the room or the level of wear and tear, you may choose a more durable option.
SmartCore Pro is available with a 20-mil wear layer. This product is better suited for professionals, as you can glue it down if you want to install it yourself. However, it can be scratched easily. The manufacturer also provides protective measures against scratching and dents.
Environmentally Friendly & Low VOCs
Vinyl plank flooring made from SmartCore Ultra is an eco-friendly choice for any room. The Ultra SmartCore flooring and Pro versions are both Greenguard Certified.
VOCs are a major source of indoor air pollution and should be reduced whenever possible. The entire flooring collection is certified low-VOC, making it an ideal choice for bathrooms, kitchens, and other wet areas. It also has a wood-like look with wide open graining, reminiscent of traditional hardwood floors.
Difference Between SmartCore Pro & Ultra
The difference between SmartCore Pro and Ultra is the thickness of the wear layer. The Pro is 6mm thick, while the other is 7.5mm thick. These thickness differences are the most significant difference between the two products. In addition to being thicker, SmartCore comes with a longer warranty, according to this site. The commercial version of the SmartCore comes with a 10-year commercial warranty, and the residential version has a lifetime warranty.
The SmartCore Pro is less flexible and does not absorb sound, as well as the Ultra, does. The Pro is made with a stone-plastic composite core, while the Ultra uses a wood-plastic composite core. The wood-plastic composite core provides extra bounce and is sound-dampening. Lowes is marketing the Ultra as "Hi-Def." flooring.
Other Posts You Might Enjoy
The Facts About Hardwood Flooring
What To Know About Engineered Wood Flooring
Which Flooring Should You Choose
Share This Story, Choose Your Platform!