Have you thought about adding a humidifier to your home but don't know enough about buying a humidifier? Then, you are in the right place. Humidifiers are the best way of maintaining a healthy humidity level in your home. When you increase your indoor humidity level, you safeguard your family's health, protect your home's structure from the effects of dry air, and improve your overall indoor comfort.
Finding the best humidifier is the first step in achieving this. Here are four essential factors to consider when shopping for a humidifier.
Buying a Humidifier • What You Need to Know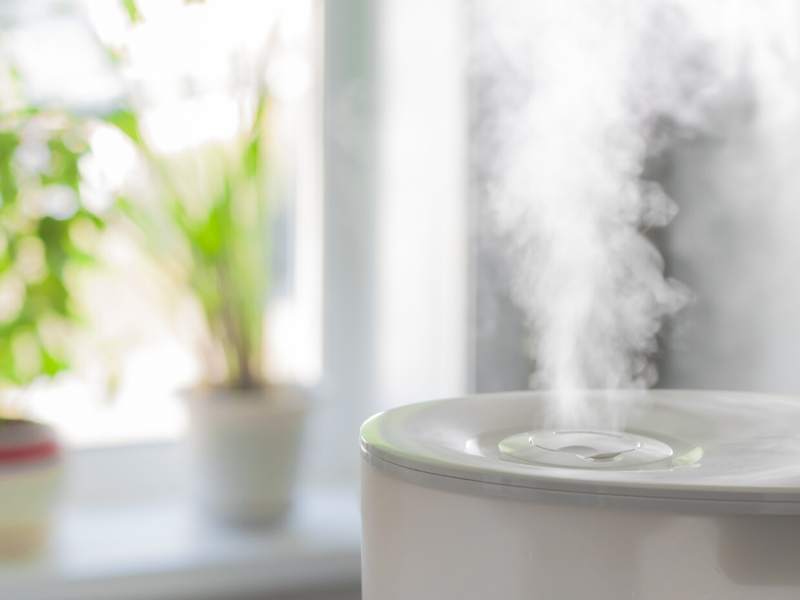 ⎆ Purpose of the Humidifier
Using your home's heater during winter can strip your space of much-needed humidity. Unfortunately, this creates dry air, irritated throats, cracked lips, bloody noses, itchy skin, and many other uncomfortable symptoms. It can also lead to exacerbating allergy symptoms, asthma flare-ups, colds, sinus infections, and others. Lastly, it can lead to peeling wallpaper or cause wood flooring and furniture to crack, warp, or separate.
Therefore, In addition to protecting your health, humidifiers are also a great way to protect your home's structural and wood furnishings. By merely adding a humidifier to your indoor, the added moisture can help control and even eliminate many of these problems.
⎆ Type of Humidifier You Need
Humidifiers moisturize the air in different ways and are available in varying types, with ranging benefits and drawbacks. To begin with, cool mist humidifiers disperse a room-temperature mist and generally cover larger areas and use less electricity than other types.
On the other hand, warm mist humidifiers use a heating element to heat the water to release it into the room as warm and comfortable moisture. They use slightly more electricity than other types of humidifiers to heat water to kills germs and impurities.
Everlasting Comfort Ultrasonic Humidifier is available in both cold and warm mist types, and it is the quietest humidifiers on the market.
⎆ Sound Produced by the Humidifiers
While you can expect every humidifier to make some noise, some humidifiers make more noise than others. Bedrooms and home offices are areas that require a quieter environment; hence having an ultrasonic humidifier can be the perfect solution. These humidifiers use high-frequency sound waves to create an elegant and soothing mist. The sound waves are usually higher than we can hear, making them significantly quieter than other humidifier models.
⎆ Cost of Maintenance Required
Humidifiers generally require relatively low-maintenance so regular maintenance should be done. Some maintenance activities usually entail cleaning the water tank to ensure that mold, mildew, and bacteria aren't growing inside. Misting outlets must also be regularly checked to make sure that moisture flows smoothly and efficiently.
These activities may be familiar to the vast majority of humidifiers. However, many cool mist humidifiers use an internal wick filter to help create the soothing mist. The wick filters must be periodically replaced.
Most importantly, before buying a humidifier for your room, make sure you select one that can cover your room size, fits your lifestyle, and is easy to maintain. Even if you consider buying the Everlasting comfort Ultrasonic humidifier, which is one of the quietest humidifiers on the market, be sure to do thorough research before making a final decision.
Images Courtesy of Canva.
Other Posts You Might Enjoy:
Benefits of Using Steam Cleaners To Sanitize Your Home
Carpet, Tiles, and Hardwood: Which Flooring is Right For You?
How To Bring Life To Your Home Through Lighting Fixtures
Share This Story, Choose Your Platform!