It's the most wonderful time of the year but creating a magical space to host a stress-free Christmas doesn't happen overnight. Besides the obvious tasks like stocking up on festive food and laying out the decorations, there are a few simple to-dos to save you from tears this Christmas. So, finding simple ways to prepare your home for Christmas is at the top of everyone's list.
Whether you're hosting all of your family and friends, or just preparing for an intimate gathering with your nearest and dearest, it gets overwhelming to know how to prepare for the big day. Here, we highlight three important jobs to do well in advance, to ease the stress, and fill your home with festive cheer.
Are You Looking for Simple Ways to Prepare Your Home for Christmas? Keep Reading!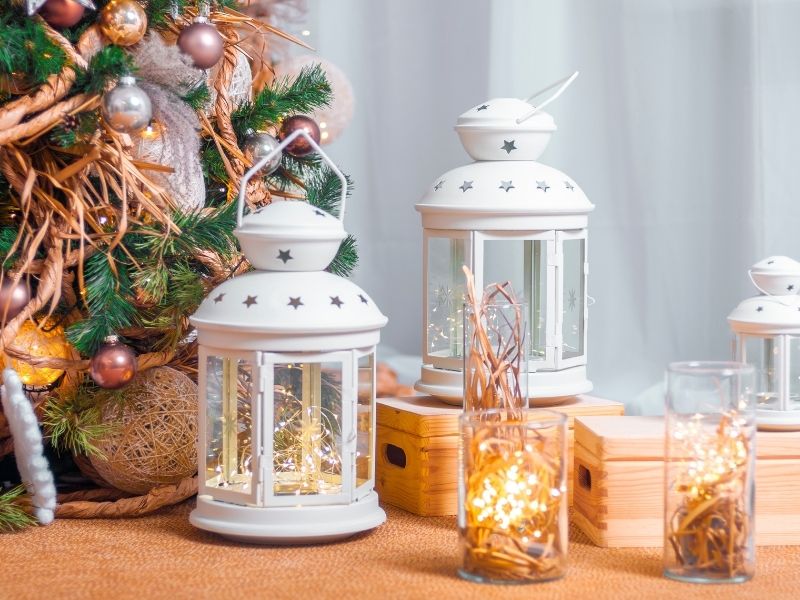 1. Clean the house.
We know it's not the most Christmassy activity in the world but cleaning your home before the festive season is important. All your sparkling decorations won't look half as magical if they're surrounded by dusty skirting boards and dirty carpets.
While you keep on top of the regular cleaning tasks throughout the year, Christmas is the perfect time to clean some of the areas you usually overlook. Particularly if you are planning on welcoming guests to your home, it is important to pay attention to the high-traffic areas.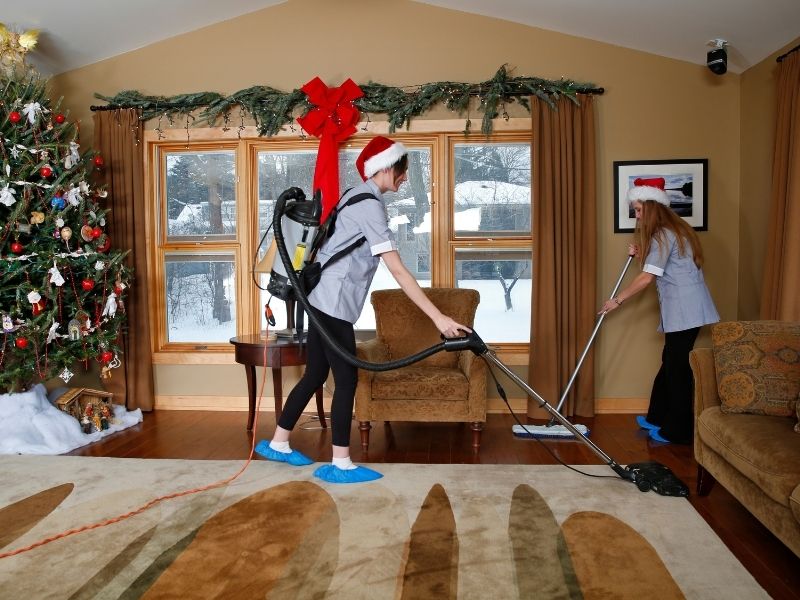 If you feel the time constraints during this busy period, it might be worth hiring a professional to tackle the tougher jobs around the house. The average cost of a housekeeper is $131 per visit, and this could free up your valuable time to focus on other preparations. Most cleaners won't require a contract either, meaning there's no obligation on your part should you only require a one-time service.
2. Declutter.
With Father Christmas preparing to restock the children's toy boxes, now is the perfect time to declutter and clear out any pieces you or the children no longer use. It can often be a useful bargaining tool to encourage the children to clear out their old things, with the promise of new toys around the corner.
The clear-out doesn't have to stop with the children's toys. Use this as the perfect excuse to rummage through your winter wardrobe for clothes you no longer need long in advance of the Boxing Day sales. With all of the hullabaloo attached to the post-Christmas activity, from organizing returns to packing away the decorations, decluttering your home before the big day will help to contribute towards a stress-free Christmas.
3. Organize the kitchen.
If you drew the short straw and it's your turn to prepare the all-important Christmas dinner, organizing your kitchen is one of the most important tasks on your list. As it inevitably does at this time of year, your kitchen becomes a hive of activity. So, failing to prepare can lead to unnecessary panic.
It's also a good idea to ensure a good supply of stock items to avoid any faux pas on the day. Using up items left in the fridge or freezer in the build-up to Christmas can create precious space for the festive ingredients. Furthermore, after the big day, you will never be more grateful for sufficient fridge space to store all of the leftovers that come as a matter of course at this time of year. 
In conclusion.
Use these tips for simple yet festive and effective ways to prepare your home for Christmas. If you have any questions or suggestions, we always love to hear from you in the comments below. Also below are links to more cheerful articles about ALL things DESIGN for your home or business.
Other Posts You Might Enjoy:
How To Style Your Rings Perfectly For The Holidays
How To Choose Thoughtful Christmas Presents For Loved Ones
7 Reasons Why Businesses Need a Professional Labeling Solution
How to Spruce Up Your Home for the Holidays While on a Budget!
Share This Story, Choose Your Platform!