Morocco is famous for its beautiful Moroccan Berber rugs. If you visit the country, you will come across many carpet shops and enthusiastic sellers. These products are popular all around the world because they represent a blend of beauty and practicality.
Yet, how much do you really know about them? Apart from the fact that they can keep your feet warm, do you know anything else about these marvelous floorings? If not, I suggest you invest some time learning, because what you will learn is more interesting than you might expect.
You are probably thinking: "It's just a rug". Am I right? However, if you take a look at the Moroccan Berber rug collection, you will find that they each have unique patterns on them. But, what do they mean? If this intrigues you, please continue reading to learn more about the beautiful Moroccan Berber rugs.
The Fascinating Symbols of Moroccan Berber Rugs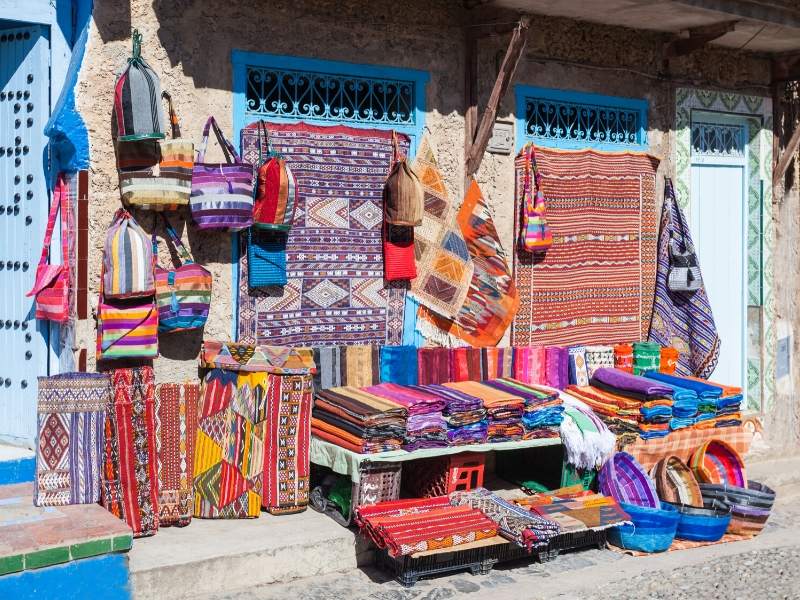 Traditions And Culture
Moroccans really value their traditions. And when these carpets are in question, the tradition behind them is rather fascinating and thought-provoking. Throughout history, women were taught various weaving and looping techniques from a young age. This was necessary in order to carry on the tradition and it is what allowed the Moroccan culture to live on up until today.
The Mystique of Symbolism
Of course, the beauty of these rugs is in the mystique of the symbolism. The patterns and symbols are Moroccan in origin and each traditional tribe in Morocco has patterns that are distinctive to their region.
Learn more about the history of these carpets: http://marrakechgourmetomaha.com/the-rug-weaving-culture-of-morocco/
However, these rugs were first created from pure necessity to keep themselves warm during harsh winters. But, in the modern world of today, you will find these rugs in many households all over the world being held in high regard due to their charm, inherent beauty, and the symbolism that each one presents.
Other Posts You Might Enjoy:
Get a Better View With Professional Windows and Doors Related Cleaners
AC Guides – Get HVAC Service Contractors In Indianapolis Indiana
3D Rendering Studios In Modern Architecture
Going Down in Open House History: How to Get Your Home Ready to Sell
Share This Story, Choose Your Platform!