If you want to get your home ready to sell, doing an open house is part of the bargain. Many people complain or struggle through their tours because of their impatience to get the place off the market and sold.
But, instead of rushing through to close the sale, an open house is your time to shine. Not only do you get to show off the home you are selling, but you also get to let your interior designer side shine.
If this is something you need to know more about, we invite you to continue reading for more information about how to get your home ready to sell.
5 Brilliant Tips to Get Your Home Ready to Sell
1. Timing is Everything
The devil is in the details when it comes to open houses. There is a perfect time to take people on tours of the place. Keep a few things in mind when planning your walkthroughs.
Remember, most homebuyers have jobs and so will be unavailable most weekdays from approximately 9 AM to 5 PM. Even if you schedule the tours in the evening, working individuals often prefer to stay home and rest for work the next day. The day that will give your house the most attention is Sunday since the majority of workers have that day off. Saturdays are also a valid option if Sunday is not available in your schedule. 
2. Focus on Landscaping
First impressions are everything. If prospective buyers pull up to a home that has excessive weeds and dirt in the yard, they'll be less likely to purchase the property. No matter how marvelous the interior is, the messy lawn outside skews perspectives.
You don't have to go with Zen or Victorian gardens to impress clients with the yard. Get out the lawnmower and trimmers, if you have shrubs or trees, and cut the grass. For the most visible results, trim the lawn either a few hours or a day before the showing.
3. Don't Forget About Exterior Cleaning
The yard only makes up half of the first impression. The exterior of the home covers the other portion. Stained walls, chipped paint, and dirty windows all contribute to how buyers initially view the property. What you see as minor issues might turn some customers off and cause them to search elsewhere for their next home.
Nothing renews the spark in an exterior paint job like pressure washing. Even giving the windows a good clean can help a lot. Search for someone local by searching for something like "Window cleaning Calgary" and give your property some life without breaking your bank account. If you have the time and funds, repainting exterior walls also helps the selling value. 
4. Remove All Personal Items
Even though you're most likely still in the process of moving out when you have the open house, you'll need to find a place to store personal items. The primary purpose of the tours is to allow buyers their fantasies. How is someone supposed to imagine the home with your photos everywhere?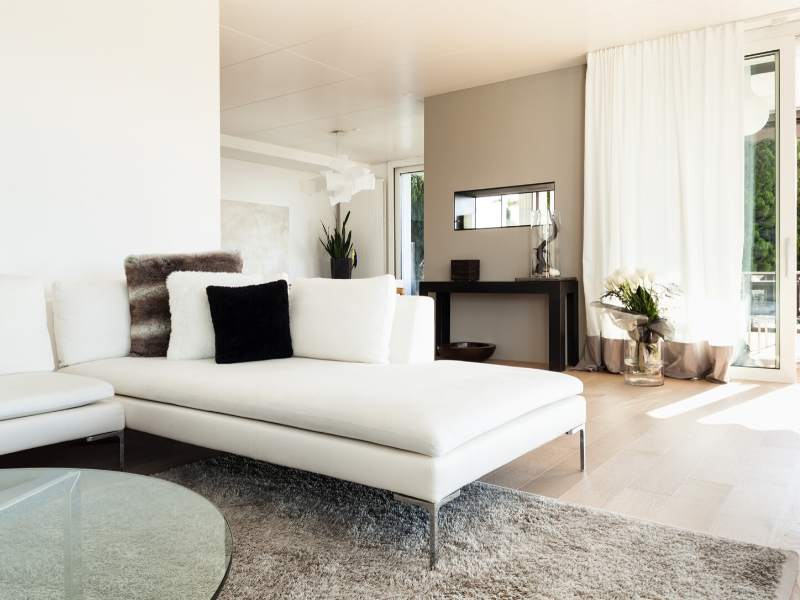 If you live in the same area as family members, you can ask them to store your belongings temporarily. Otherwise, most communities have plenty of storage unit options for inexpensive or discounted rates.
An open house could also be the prime time to get rid of extra and unnecessary trinkets.
5. Stage Your Furniture
When it comes to staging, less is more. If the space feels cramped and cluttered, your prospective buyers could get anxious. Try to keep the paint on the walls as muted as possible, to match whatever furniture you have. Add fresh or well-cleaned bath towels in the bathroom, vases of flowers where appropriate, and other generic accessories to make your property more inviting.
Are You Ready to Make History?
With all these steps in mind, you are ready to have the smoothest open house of your life. Good luck and happy selling.
8 Important Tips About New Kitchen Design
First Impressions Count: 4 Essential Commercial Property Maintenance Tips
Share This Story, Choose Your Platform!