Garden furniture is made of weather-resistant material for outdoor use. Of course, there are a significant number of people who use outdoor furniture regularly because they already know the benefits of owning garden furniture.
Arrangements around landscaping and gardens are where outdoor furniture really shines. In fact, it helps to bring a level of elegance to the typical garden.
So, of course, if you want to enjoy your outdoor space thoroughly, you must ensure that you have the appropriate garden furniture. Here are some of the benefits of owning garden furniture.
The Relaxing and Surprising Benefits of Owning Garden Furniture
⎆ Suited For The Purpose
The primary benefit of garden furniture is for outside socialization when the season is right. Thankfully, garden furniture includes uses for many different purposes. So, whether you need a simple chair or several pieces, there is garden furniture that will work for you.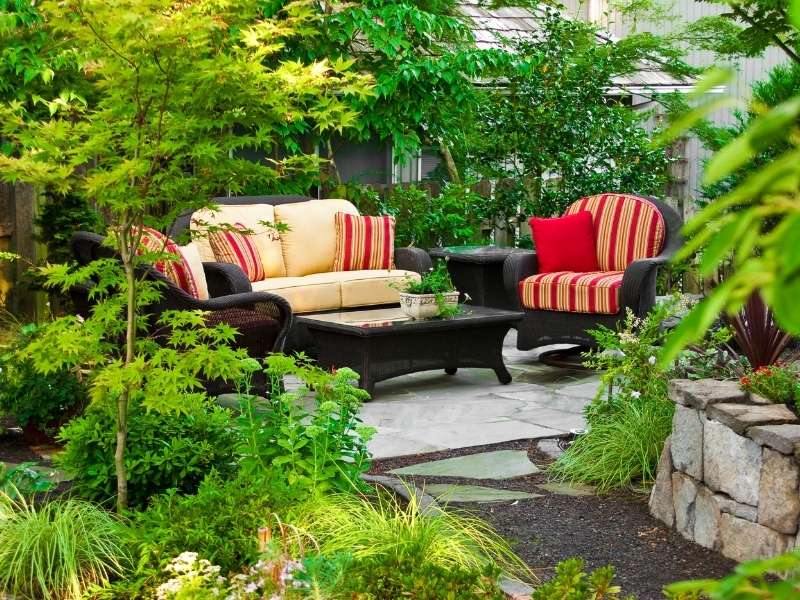 Garden furniture is designed for many different situations. So, the best choice is to acquire something that allows everybody to enjoy quality time outside.
A top provider like GardenFurniture.co.uk is a good idea for anyone who wants a quality selection of beautiful and durable garden furniture for the home.
⎆ Easy Repair and Installation
Another benefit of garden furniture is that it is both easy to install and straightforward to repair. With some exceptions, you also don't need to hire professionals to assemble outdoor furniture.
The truth is, quality garden furniture is easy to assemble, lightweight, and durable. The durability built into garden furniture means that it doesn't break or bend easily. This means that you may expect years of use from your new garden furniture when you perform regular simple maintenance.
⎆ Accentuated Outdoor Space
Garden furniture is a fabulous way to decorate the back or front yard. When you consider how much effort is put into decorating the inside of your home, why not put a little more effort into the outside as well. After all, the front yard is the first impression to your guests.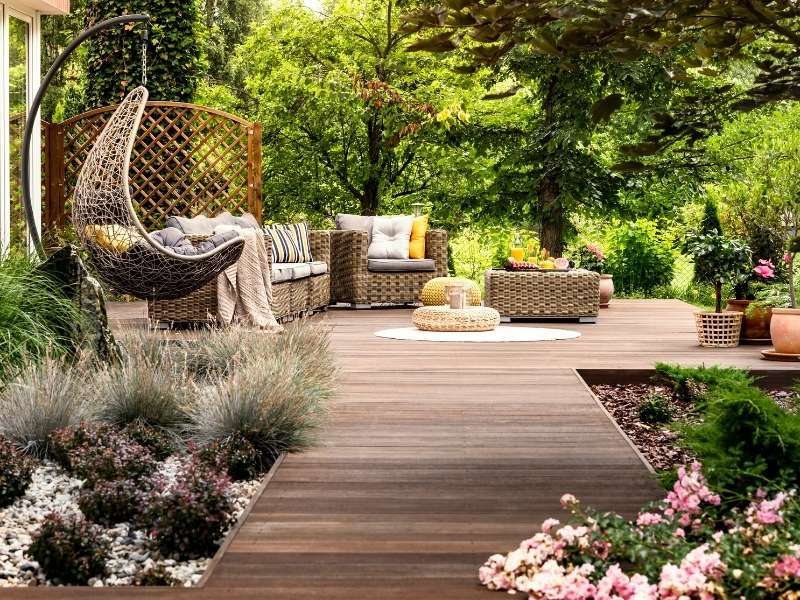 Although garden furniture is a big help to outdoor spaces in making them look as inviting as possible, your house also gets a complementary appeal boost with its new vibrance!
⎆ Peace and Tranquility
Having a peaceful place where you can relax and unwind is always a good idea. You can also get in touch with your inner mind and appreciate the tranquility of nature. Moreover, the right outdoor furniture means that you have a special place of your own to get away to for a while.
You cannot overstate the necessity of peace and tranquility when it comes to everyday life. After all, we continuously expose ourselves to stressful situations. Therefore, having access to something that helps reduce stress can only be a good thing.
⎆ Final Thoughts
Again, there are plenty of different options to think about. Also, as you can see, there are many benefits of owning garden furniture. So, for years of comfort in your yard, the important thing to remember with garden furniture is that you need to take your time and pick out what's best for you.
Remember, this is a decision that potentially offers you, your family, and guests years of relaxing enjoyment in your own beautiful yard. If you have any questions or suggestions, please enter them in the comments below. Also below, are links leading you to more fantastic articles about ALL things DESIGN.
Images Courtesy of Canva.
Other Posts You Might Enjoy:
Things To Consider When Choosing Landscape Lighting For Your Garden
4 Easy Steps to Landscape Your Garden
Top Tips for Protecting Your Wooden Furniture
How To Choose The Best Garden Furniture For Your Outdoor Living Space
Share This Story, Choose Your Platform!