Wooden furniture is an incredibly prestigious item that many love to include in their homes. However, one issue many will discover sooner or later is that it is sometimes fairly difficult to look after. If you want to know more about protecting your wooden furniture, we invite you to continue reading. After all, it's good to know how to best care for your wooden furniture so that it lasts for as long as possible.
Protecting Your Wooden Furniture with Top Tips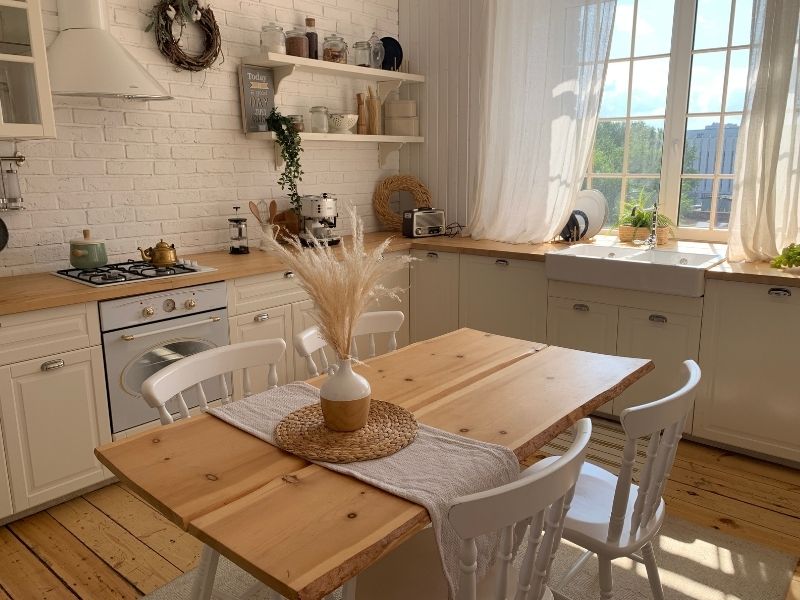 Use Protective Surfaces
Something like a wooden dining table always looks impressive in a room, whether it's a formal dining room or part of an open-plan living space. However, having a table made of wood increases the likelihood that it will be damaged, particularly if it is used frequently.
Using something elegant like a tablecloth is a neat way to ensure that you are not going to be damaging the table underneath.
Alternatively, you could place all crockery on rattan table mats, which protects the table while complimenting its grain and color. Aim to create a barrier between the table and the item you are putting on it to best avoid scratches, scores, and other things that could damage it.
Learn How to Clean It
There's a certain knack for cleaning and caring for wood furniture, and it requires a little more finesse than simply washing a load of water across the surface. Doing so will saturate the wood, which makes it expand and warp. Avoid this at all costs.
You will find that most wooden furniture benefits from a wipe-down with a soft cloth every now and then.
Sometimes, it might also be a good idea to rub some beeswax or a similar wood treatment into its surface – but this will only be needed to be done rarely, if at all.
As soon as you make a purchase of wooden furniture, you need to learn how to best clean it.
Watch for Environmental Damage
Environmental damage causes issues for your wooden furniture if not treated properly. You need to be aware of the conditions within the room that you are using if you want the furniture to remain in as good a condition as possible.
For example, an overly humid room might cause the furniture to warp unexpectedly. Likewise, placing wooden furniture in front of a large window that draws the sun in will cause the wood to become bleached over time. These are all small things you need to be aware of when trying to protect your wooden furniture to ensure it has a long life.
Conclusion
Many people are unaware of the care that comes with wooden furniture when they choose to invest in it. You need to make sure that you are always doing your utmost to care for your wooden furniture. It is built to last, and you will have no doubt spent quite a bit of money on it. Make sure you correctly care for it so it can have a long and happy life with you.
If you have any questions or suggestions, we'd love to hear from you in the comments below. Please look through the links below for more great articles about ALL things DESIGN.
Images Courtesy of Canva.
Other Posts You Might Enjoy:
6 Tips In Finding The Right Patio Furniture
Wouldn't You Like to Know: What Is Engineered Hardwood?
Furniture Selection; Solid Wood or Veneer?
Share This Story, Choose Your Platform!