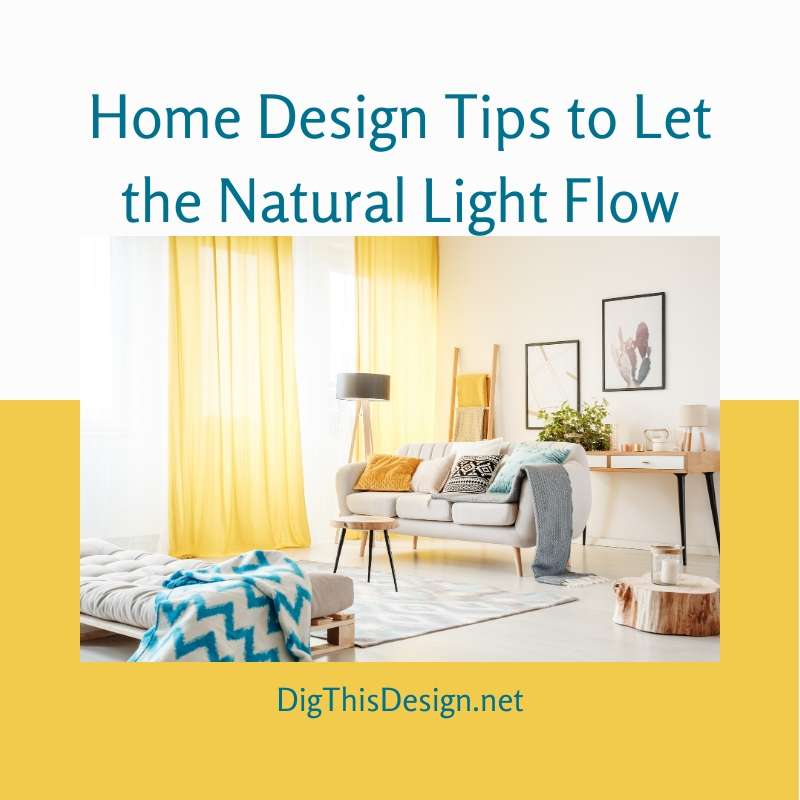 Have you ever looked at the homes in lifestyle magazines and wished home design featured the same amount of natural light? The good news is that it's completely possible for you to accomplish the airy, sun-filled look in your home. It's no secret that the darker the room, the smaller it looks. Conversely, when the room and colors are light and bright, it creates the illusion that your room is larger than it actually is.
Luckily, it's actually extremely easy for you to let the natural light back into your home. With a few simple DIY tips and tricks (and a little bit of creativity), you can achieve that model-home look you want. Remember, these are tips to transform your existing layout, so you don't need to go overboard. A few easy tweaks go a long way. Here are our top home design tips for boosting the natural light in your home.
Home Design Tips to Let the Natural Light Flow
Clean Your Windows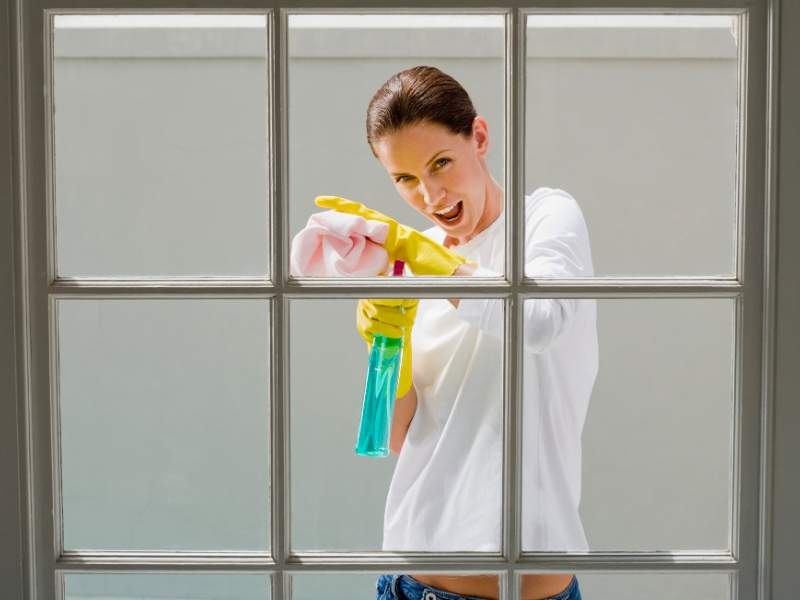 We know. This sounds like the most mundane task, but trust us – it needs to be done. You might not realize how dirty your windows actually are. The fact of the matter is that your windows take a beating every single day. From dog noses to rain streaks, dirty fingerprints to dust and bugs, your windows probably don't let in nearly enough light because they're just plain dirty.
Cleaning your windows might seem arduous, especially if you have a lot, but the difference will be its own reward. Our favorite tip for a streak-free clean is to use scrunched up newspaper. Use your favorite cleaner, then wipe your windows in small, circular motions with the newspaper. It's a surefire way to achieve squeaky-clean windows.
Consider Your Curtains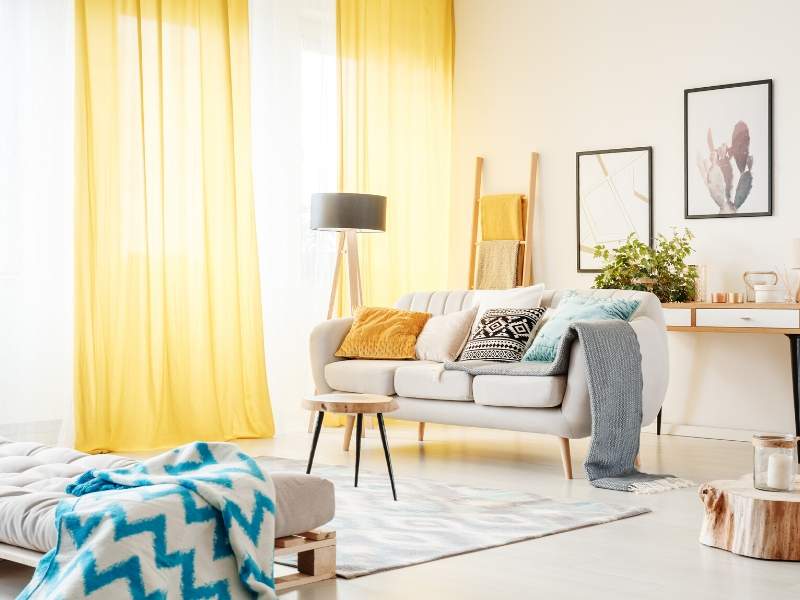 One of the first things people think about when they want more natural light in their curtains. Unfortunately, most people don't know how to hang curtains the right way. If you hang them too close to the frame of the window, you actually trap the light, and your room looks smaller. We always suggest you hang your curtains at least two inches higher than the top, as well as two inches out from the side. This easily gives the illusion of bigger windows and more light.
It's important to consider your curtain material, as well. Most people opt for light-blocking curtains in the bedroom. However, if your living room feels small and cramped, take a chance at lighter curtains. A sheer look will brighten the space. Furthermore, steer clear of patterns and dark colors, both of which will drag the look of the room down.
Trim the Trees
We've mentioned it before. Landscaping is important for any great home design. That being said, if you have an old tree right outside your window, it's likely blocking much of the light you want. If you're not quite ready to commit to cutting it down, consider hiring a landscaper or tree-trimming company.
These professionals have the tools to prune your tree and sculpt it in a way that it won't block light. Or, if you're handy enough, you can do it yourself. Work your way around, trimming and removing branches that obstruct the sunlight.
Choose Lighter Colors
We already mentioned that you want to focus on lighter colors in your home design. However, we don't want you to think you need to settle for boring shades of beige or off-white. Light colors don't have to be bland. Instead, focus your energy on finding a hue that creates a lighter effect while still keeping your room alive and interesting.
A great way to get started on this transformation is to set a theme for your room. Pale blues might evoke beachy vibes, while subtle yellows and oranges offer a touch of spring. Grey is another popular choice that, when painted against a stark white trim, offers a light and bright modern feel. And, if you're very bold, you can even opt for patterns. Stripes are a very funky look that can give you the illusion of space when painted vertically.
Picking the Right Light Options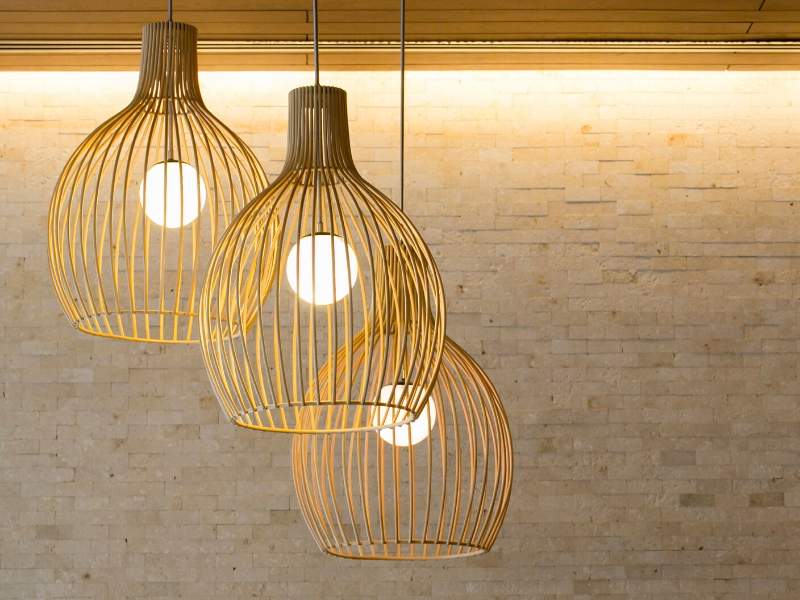 The key to finding the right lighting for your home design is to understand its placement. The light source you choose, as well as the positioning, will help determine the type of mood you create in your home. Furthermore, it's important to consider what you do in the room in question. For example, you probably want plenty of bright lights in the kitchen to cook and prep your food. However, in your living room, you may want the lighting to be more subtle and elegant.
While lots of homeowners opt for track lighting these days, lamps are good at adding depth to your space. Because they come in all different shapes and sizes, they can easily transform the aesthetic of your room. Another great tip is to install a dimmer switch. This will give you far more flexibility to change up your lighting when you want.
Be Botanical in Your Home Design
Flowers are a beautiful feature to add to your home. Not only are they visually alluring, but they also stimulate your other senses, as well. Plants also supply your home with more oxygen, and they purify your space. Most of all though, they bring the outside in, and they add a lighter, brighter look and feel to your home.
The great thing incorporating flowers in your home design is that you can change up your look over time. If you want a sleek and modern vibe, look for stunning white orchids. They're elegant and timeless, and they'll lend a sophisticated touch. If, however, your room is fairly neutral, you can easily brighten the space with eclectic color choices. Go bold with a deep red, or a bright yellow. Or, go classic with timeless pinks, purples, and blues. Whatever you choose, it'll drastically change the mood of your room.
Mirror, Mirror on the Wall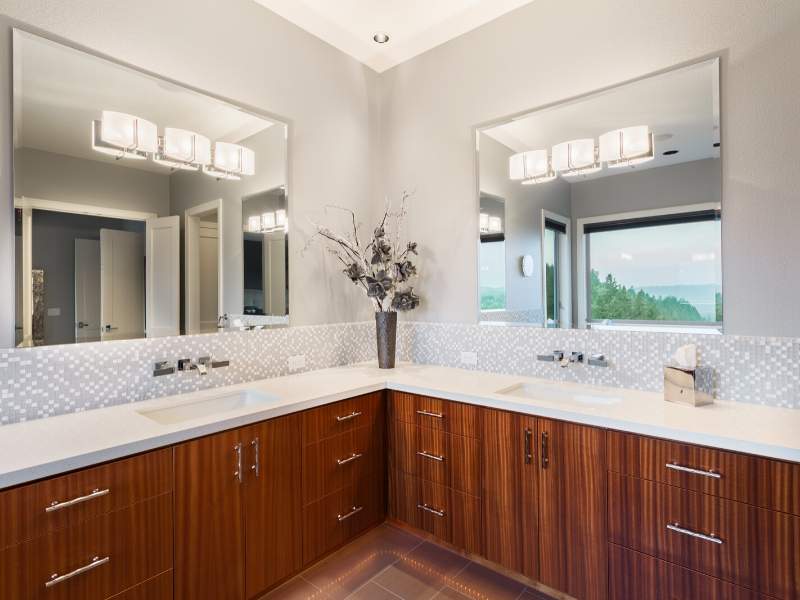 This is, hands down, one of our absolute favorite home design tips and tricks for homeowners. Mirrors are such a simple way to give your home the illusion of being brighter than it actually is. You want to play your cards right with this one though. Check where the sun shines best in your home. Once you know this, carefully hang a mirror in such a position that it reflects the rays and bounces natural light around the room.
If you're feeling extra bold, add more than one mirror to your home. By positioning mirrors on opposite walls, you can create stunning light patterns. The light will reflect one way, then the next, offering a brighter, happier space all around.
Images Courtesy of Canva.
Other Posts You Might Enjoy:
4 Steps to Achieve Better Landscape Lighting
Lighting Mistakes You Might Just Be Making
Sixties Style – Bringing Retro Design Back to Life
5 Design Tips to Beat the Winter Blues
https://digthisdesign.net/wp-content/uploads/2018/03/Home-Design-Tips-to-Let-the-Natural-Light-Flow.jpg
800
800
Melissa Moore
http://development.digthisdesign.net/wp-content/uploads/2016/11/OLD_DigThisDesign_logo.jpg
Melissa Moore
2018-03-03 01:00:22
2021-01-16 11:12:04
Natural Light: Home Design Tips to Let in the Light