Most people don't think too much about their dining room chairs until they're about to be the host of a party. All of a sudden, you're noticing that the seats of your chairs are creaky, the legs are uneven, and one of them looks water stained. However, replacing your dining chairs doesn't mean you have to get a new dining table as well. Here are four modern dining chairs that can be mixed and matched with any dining surface material. They will make any dining room look like it has been photographed for a design magazine.
4 Popular Modern Dining Chairs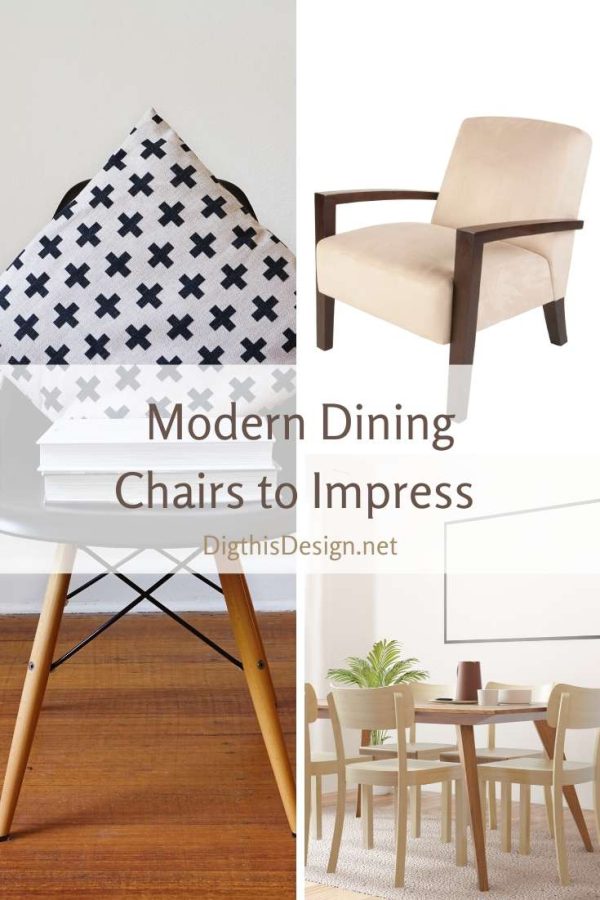 1. Cover Chair, MUUTO
This chair was originally created by designer Thomas Bentzen for the Danish furniture company MUUTO. It was made using the "classic wooden armchair" for its inspiration. The Cover Chair is lightweight, elegantly curved, and somehow solid despite being made of plywood. Furthermore, it is available in solid wood, leather, or in upholstered kvadrat textiles. While making the chair, Bentzen "aimed for a crisp and vivid expression in the plywood while looking for a solid and grounded look in the frame and base of the chair, which creates an interesting contrast." The roundness of the chair would go well with a round dining table or make an interesting contrast with a rectangular or square dining table.
2. Eames Molded Fiberglass Side Chair with Dowel Base, Herman Miller
Designed by the highly-esteemed design team Charles and Ray Eames in 1950, the Eames Molded Fiberglass Side Chair has stood the test of time. Despite having been designed over 67 years ago, the molded fiberglass chair continues to be the must-have modern dining chair of the 21st century. Ergonomic, playful, and simple, Charles and Ray set out to design a chair that could be used in any room, for any occasion. Therefore, the molded fiberglass chair can be tucked under a mahogany dining table or sat beneath a crystal chandelier. Due to the chair's fun design, it would make a formal dining room spirited and eclectic.
3. Mercer Dining Arm Chair, Modloft
The Mercer Dining Chair is a newly designed chair created in 2016 by Modloft. Due to its square and solid shape, it provides ample support for dinner guests. Equipped with sidearms, the dining chair can be used for a casual dinner between friends or for a more formal affair. Built with a dark walnut frame and hand-stretched woven fabric, the Mercer Dining Chair is both sculptural and practical. It is not something you can readily find exemplified in a dining chair.
4. Star Armchair, Domitalia
A dining chair perfect for indoor or outdoor dining, the Star Armchair by Domitalia, similar to the Cover Chair, is made up entirely of sinuous curves. Carved from beechwood, the Star Armchair is made of continuous rounded lines and bends. Since it's available in a variety of finishes, the armchair is versatile and easily transportable. Would you prefer to move your dinner party outside? In this case, all you have to do is ask your guests to pick up their lightweight chairs and get moving. Not only is the Star Armchair excellent for dining, but it can also fit any room with any theme, just like the Eames fiberglass side chair. Want to dress up your foyer or sit comfortably at your writing desk? Due to its versatility, the Star Armchair can do it all.
You want a chair that can transcend space. Additionally, you want a chair that can grow and change with your tastes. Therefore, all of the modern dining chairs on this list can do that and more. Happy decorating!
Images Courtesy of Canva.
Other Posts You Might Enjoy
5 Modern Dining Room Settings With Plenty of POP
Dining Room Design – Tips to Create an "Ultra-Chic" Style
How to Correctly Light Over The Dining Room Table
Share This Story, Choose Your Platform!