The "formal" dining room can present a real decorating dilemma for those of you that love a more modern dining room with contemporary style. Traditional dining rooms seem so comfortably adorned with Grandma's old sideboard filled with Aunt Bea's flowered china… but that's just not your style!
So, we went on the hunt for examples of gorgeous dining rooms that look just as comfortable in clean lines, bold colors and interesting shapes and materials.
5 Inspirations for Your Dining Room Design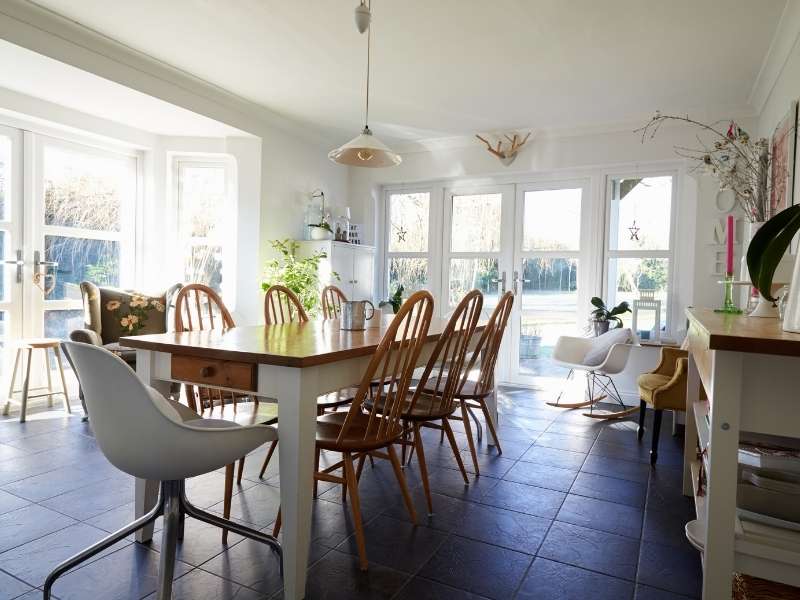 A modern dining room is daring without crossing the line. Of course, we love light fixtures! A rustic wood table adds warmth and the Eames style chairs add fun pop of color.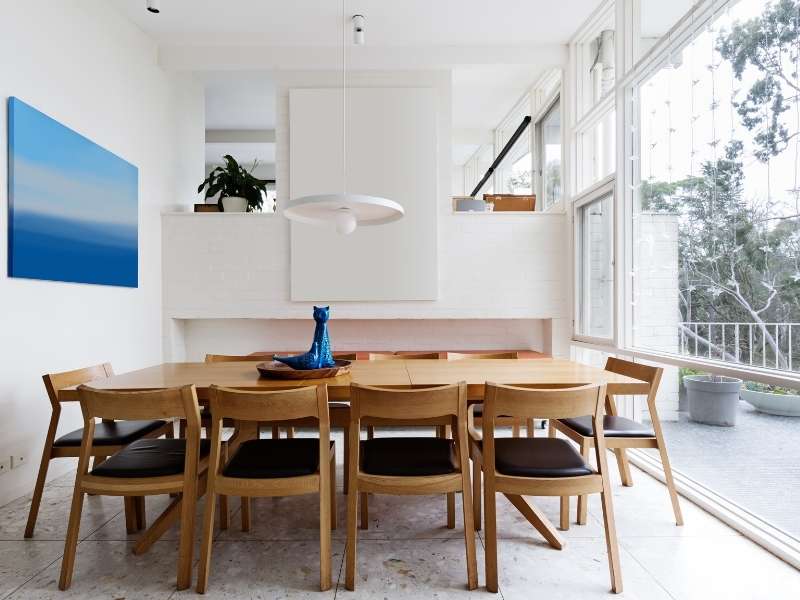 Design a mid century modern dining room with its clean lines and light-hearted approach. The ceiling light fixture might allude to a ultra-modern design.
Choose colors for a casual dining room that are playful and warm. You might select a charming farm style for a dining room with all it's little rustic touches.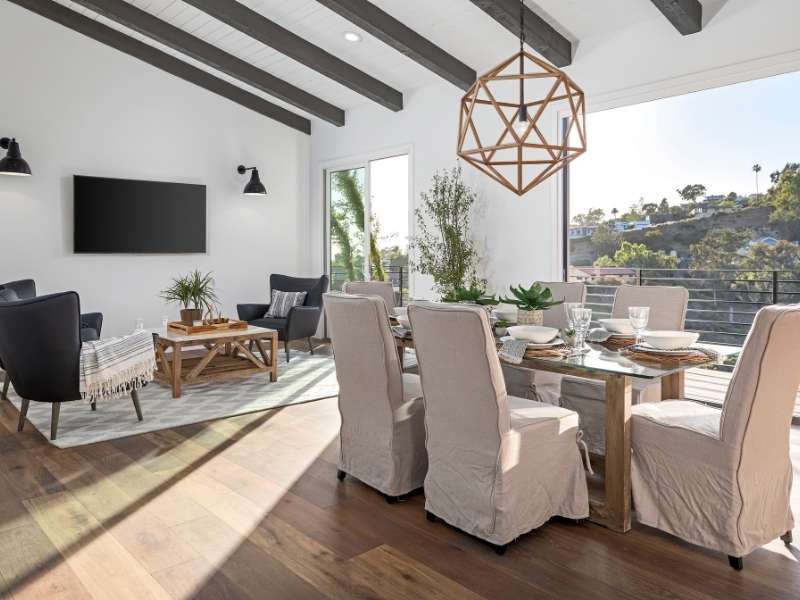 Or try a dining room that is bold and striking with a magnificent chandelier. The textures in the rustic details are balanced by the fine geometric lines. Any idea where the geometric pattern rug comes from? It's perfect for this room.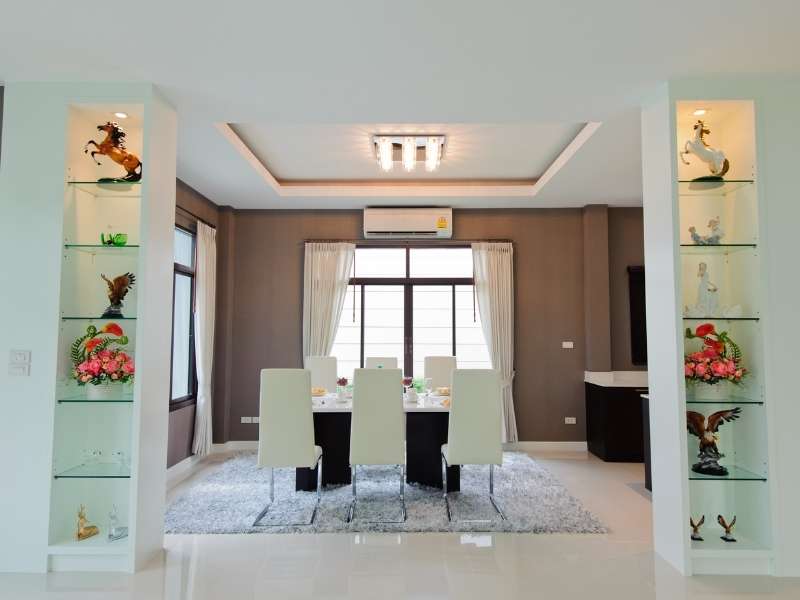 Next, look to a dining room that's mostly simple with light neutral tones. Additionally, shelving outside the entrance full of fantastic pieces of art makes a bold statement that every room needs.
Share This Story, Choose Your Platform!