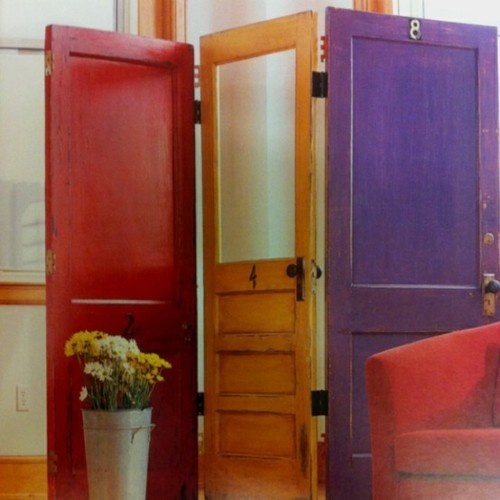 "A front door is the first thing you see when you are approaching someone's house and can tell you a lot about the home and its owner", says a spokesperson for Farrow & Ball in an article on Newslite.tv.  In fact, research commissioned by the paint company indicates the happiest people are the ones welcoming their guests through a red door.
Remember, the front door isn't the only one that visitors see – so we've included some ideas for a beautiful garage door by Garaga.
What does your front door say about you?
Colorful Entry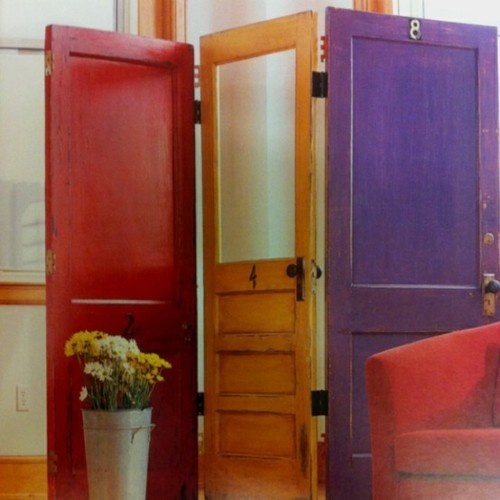 We found a variety of entrances on Pinterest that caught our eye!  We're thinking the owners of these creative doorways are much deeper than the color paint they chose.
Rustic Door
Have an older home or want a historic feel to your entrance? This example shows old world style that glows with character: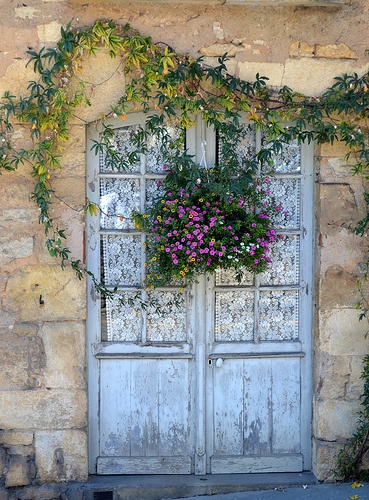 A Pop of Color
A fresh coat of paint in a bright color on your front door can give your entire home an updated look: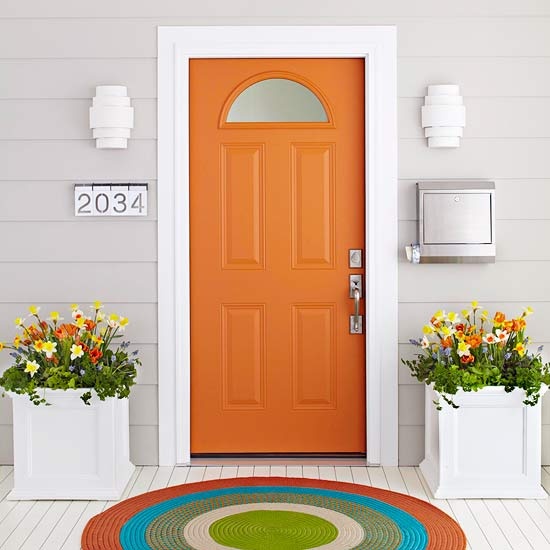 Formal Entrance
Black paint on part of the trim of this front door gives it a formal flair: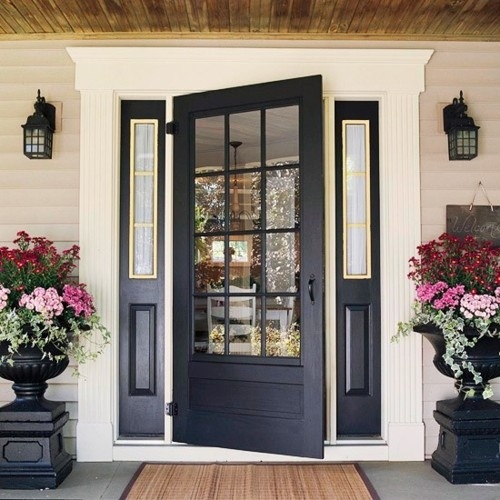 Unique Front Door
Do you like to color outside the lines? So do we! That's why we love this retro-gold door with a unique textured effect on the glass. The giant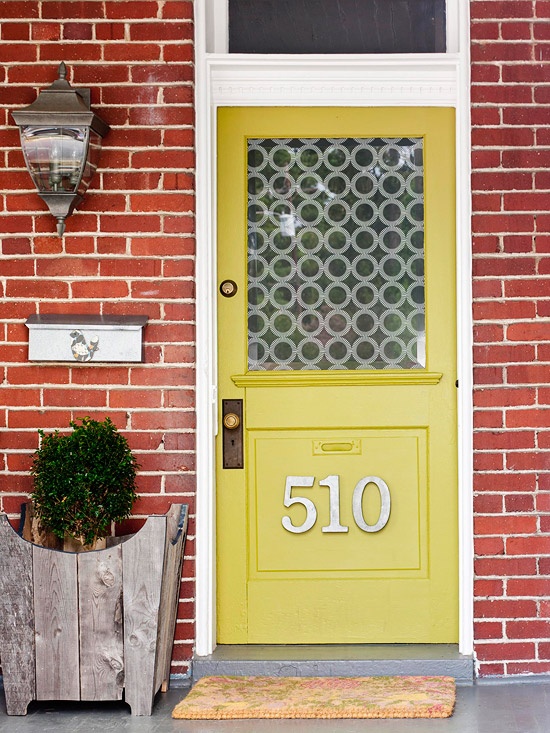 Welcoming Garage Doors
Don't forget to include your garage door in your exterior planning. A garage door that fits the theme of the rest of your exterior is a beautiful finishing touch.