Spring has arrived yet again, and we all know that means to upgrade your house goods. Spring cleaning is in full swing. The warm weather and longer days ahead send a surge of productivity through us, making us want to revamp our space for the coming days.
How to Upgrade Your House Goods This Spring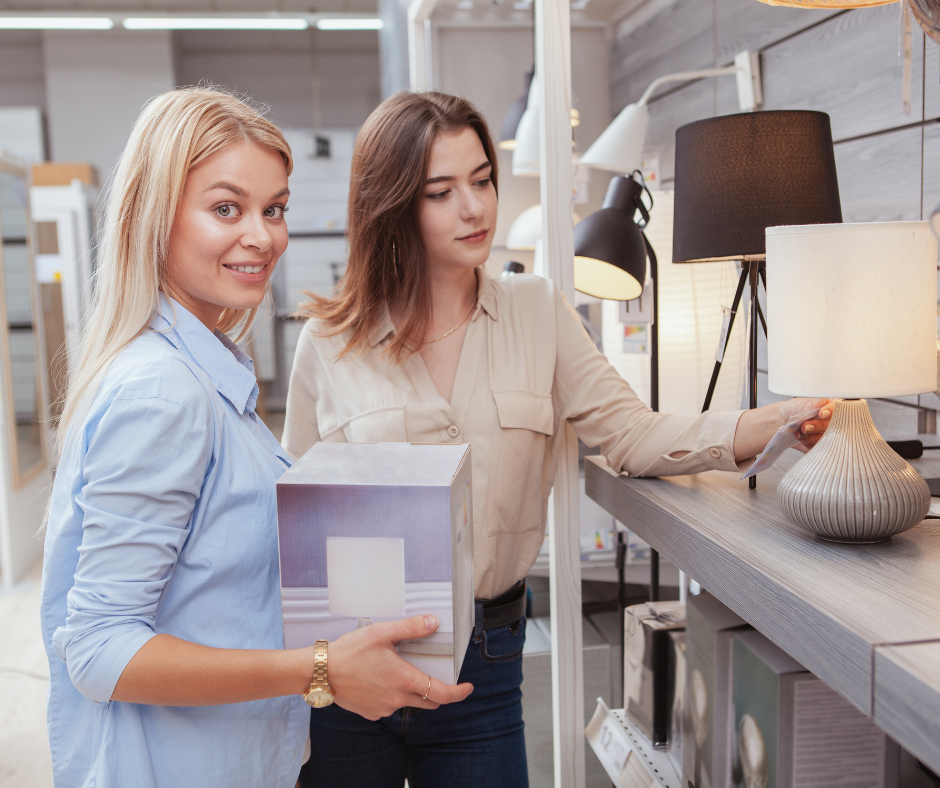 While a total home renovation isn't usually in the cards yearly, there are plenty of ways to do a total refresh in your home. Let's go room by room to see what you can easily upgrade for your house goods and what should be left alone.
Kitchen
The kitchen is where we spend a lot of our home time. The kitchen and dining spaces are often considered the center or heart of the home. This is the place where your family gathers multiple times a day to prepare and share a meal. Because we use this space so frequently, there is no shortage of easy upgrade options to spruce up the area. You don't need to go overboard though. Think about your kitchen appliances and tools. Chances are there are things in your kitchen that need to be upgraded more immediately than others. Instead of dropping thousands to replace all your appliances with color coordinated Smeg brand equipment, try replacing one or two items each spring. If your blender has been hanging on since you were in a college dorm, then you already know where to start.
Bedroom
When it comes to bedroom upgrades, we have one thing in mind: bedsheets. Bedsheets are something that we seldom replace enough. Similar to clothing, bedsheets can become worn out over time. And while clothing pieces can last a longer time due to less frequent use, your bedsheets should be replaced every year or two. To ensure that you are changing out your sheets each year, spring cleaning is an excellent time to take up this practice. We spend around a third of our lives in bed, so make sure you are upgrading your sheets to the best sheets on the market. This will instantly upgrade your space and make your bedroom feel more luxurious without much effort on your part.
Bathroom
You may think that there isn't much that can be done to upgrade a bathroom that isn't costly or a total restructuring of the room. That, however, is far from the truth. There are some subtle upgrades that you can do without gouging the entire space of its tile and porcelain. Swapping out shower curtains, rugs or towels can completely shift the color pallet in your bathroom. Additionally, towels and shower curtains are similar to sheets in that they will show obvious signs of wear over time.
Another way you can upgrade the goods in your bathroom is to replace your old loofah or shower sponge with a fresh one and pick out some new bath and shower products. Choose a shower gel or bubble bath in a fun spring scent to get you excited about your routine. Fresh flowers do well in the bathroom due to the humidity from the shower, so try adding a bouquet to your counter to up the ambiance.
Living Areas
It is pretty common to feel bored with our living/family room. Especially after spending more time than ever in our homes the past few years, this is the perfect time to do some decorative upgrades. While painting the walls or replacing furniture might not be in the budget, there are plenty of little things you can do that will totally change the feel of your space. Places like HomeGoods are a great one stop shop for everything decorative.
There are endless amounts of throw pillows and blankets, which are great ways to add a temporary pop of color for spring. You will also find unique decorative lighting options to replace your mundane standard lamps. Not to mention the endless wall décor options that you can easily swap with your current, tired pieces. Even something simple like a new scent can help your living area feel like a different space. Fresh flowers or protection candles are great ways to up the ambiance in your living room.
Outdoors
The parts of your home that are most likely to need some refreshing come spring are the outdoor spaces. After a long harsh winter with no use, you are going to want to show your patio some love before a summer full of barbeques and garden parties. Take a trip to your local plant shop and pick up some plants that you can hang from your entryway or choose some flowering options to plant in the front around your driveway. You can also find wreaths for the front of your door made with gorgeous spring flowers. And as the Fourth of July approaches, don't forget to hang up your USA Flag for the big holiday!
For your backyard patio area, adding some new lighting. For example, hanging fairy lights or tiki torches will help you enjoy your space late into the evening. We are also fans of the tabletop fire pits that you can purchase at your local home improvement store. Along with lighting, you can update the ambiance in your backyard with a Bluetooth speaker that has a long range. This way you can enjoy your tunes from any point in your backyard.
If you have a pool, turn on the heater and pick out some pool floats. Your family can lounge on as they enjoy the warm spring air. If you want to refresh your patio furniture, look into replacement cushions for any metal outdoor furniture you already have. Many of these come in universal sizes so you can easily find a new set that fits your patio chairs. 
Spring has Sprung!
Spring is already in full swing, so start to upgrade your house goods as soon as possible! You and your family will love the subtle changes to the tired space they lived in the past year. And the best part is, none of these options are bank breaking! All it takes is a vision, the desire, and your own creativity! Spring refresh, here we come!
Other Posts You May Enjoy:
BOHEMIAN DÉCOR IDEAS FOR YOUR BEDROOM
HOW TO DECORATE YOUR HOME FOR EACH SEASON
ECO-FRIENDLY HOME DÉCOR | FOLLOW THESE HELPFUL TIPS
Share This Story, Choose Your Platform!