Gold Accents are Back
Over my 30 year career as a designer, I have seen trends come and go. It's funny how a material will run its course and you are so glad to see it go, but when it comes back decades later, it is like seeing an old friend again. Gold accents left us in the 80's, but it is once again back and popular.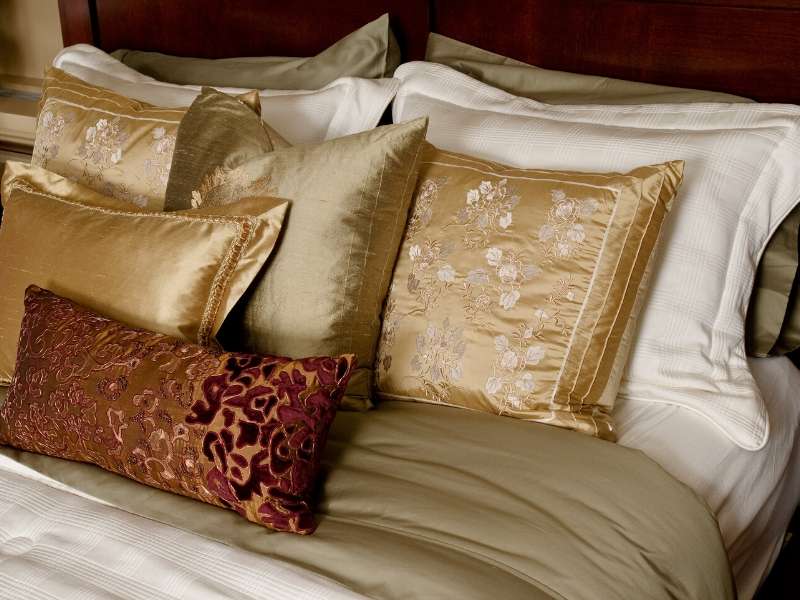 Layering gold accents can work with some disruption to the scene like the pillows and the books. It's important to know what to do when you go monochromatic with any color as it can become too much. Design is about finding the right balance between colors, too much of anything will not work. Sometimes it just takes playing with the décor, standing back and looking at it, to know if it feels right.
Kitchen and Bathrooms – Gold is HOT!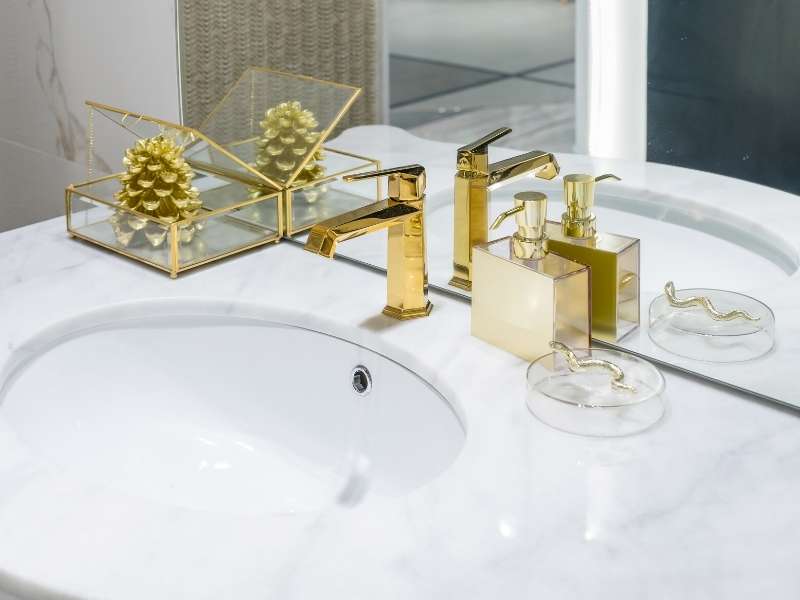 I attended, the Kitchen and Bath Industry Show in Las Vegas this year; the gold accent trend was seen everywhere, predicting what we will be seeing in the next couple of years.
One thing to note is the mix between traditional and contemporary style. I am seeing this a lot and as a designer who likes to shake things up, I love it! To me, a mix of style is so much more interesting and creative. Don't be afraid to break rules when it comes to design, be a trendsetter, not a trend copier.
Images Courtesy of Canva.
Other posts you might enjoy:
Interview with Editor at Large on Kitchen and Bath Design Trends 2016
A Look at The Top Home Design Trends for 2016
5 Popular Interior Design Styles and How to Get Them Just Right
Share This Story, Choose Your Platform!