I am a designer who really values good lighting and knows how important it is to have a well-designed lighting plan. I think it takes a layered lighting plan to get the best results and that certainly includes decorative lighting. Decorative lighting should not only add light to the room, it should also compliment the style of the room. I like to refer to decorative lighting as the bling in the design!
Bigger Seems Better in Decorative Lighting
One of my favorites for decorative lighting is The Urban Electric Company. I can always count on them to find just the right look I am needing, like these cube chandeliers that match my custom-made dining chair backs.
Dining Room Lighting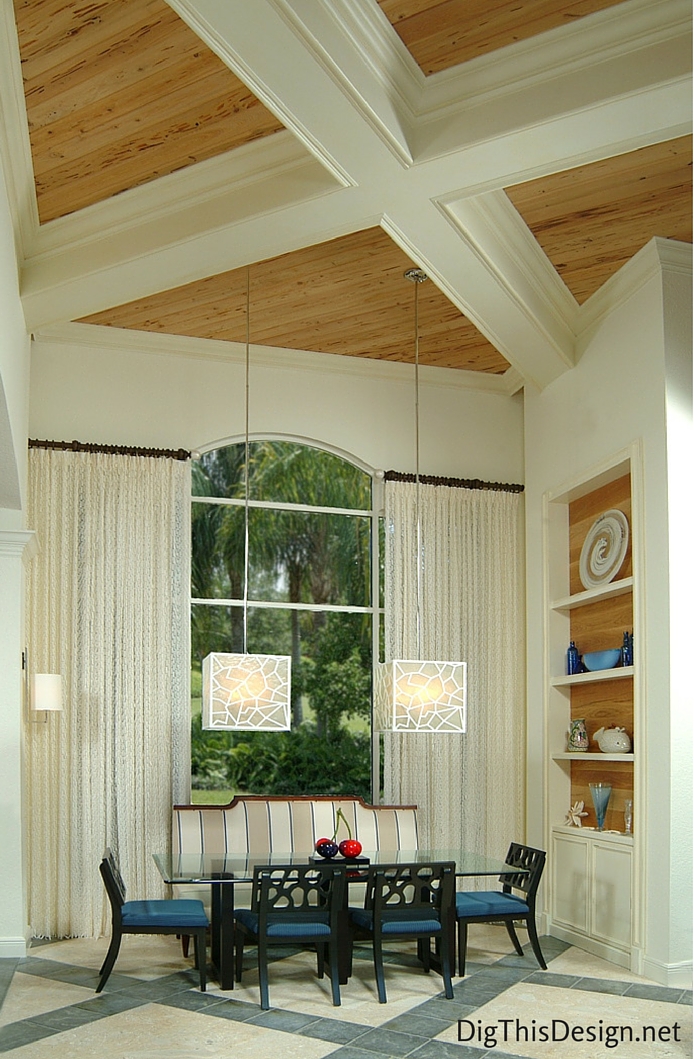 Kitchen Pendant Lighting
Hanging pendants use to be slim and sleek, but lately decorative pendants have become much bigger in scale. This kitchen was a large, so it needed a bold statement at the glass island seating area. The large nautical pendants were the perfect choice for scale and style.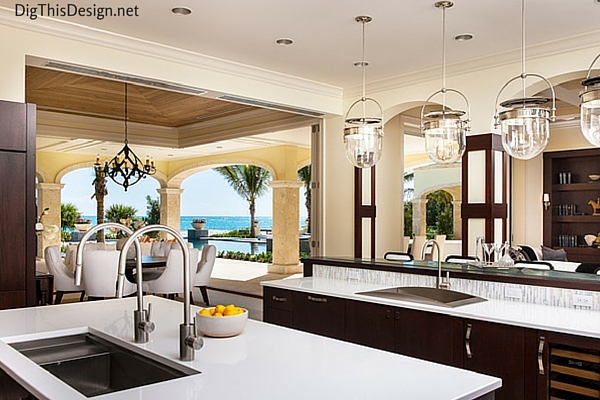 Bedroom Lighting
I really dig the look of a large pendant over a nightstand. Framing your bed with decorative hanging light fixtures really makes a statement. You will want to give a lot of thought about the style you are wanting to project because it will make a big impact on your design.
Vanity Lighting
The lighting designer in me gets a little critical about lighting a vanity correctly because it's a room where we do a lot of task activities that good lighting is a necessary for. With decorative lighting, if there is enough light output, it could be a good choice to use as task lighting. Decorative lighting paired with the proper recessed can lighting will work great. The side lighting will need to shine light horizontally across your face to eliminate any shadows caused by the down lights. You do not want to have one without the other or the lighting will be unbalanced and simply inefficient.
4 Tips: How to Use Lighting Design To Create The Perfect Mood
How to Light a Vanity Correctly – A Lighting Design How To
Fascinating Lighting Designs Add a Wow Factor
What Is a True Lighting Design Plan & New LED Technology
Tips to Designing a Layered Lighting Plan for Your Master Bathroom
Designing Just The Right Mood Through Lighting; Tips for Mood Lighting Your Room
Share This Story, Choose Your Platform!