The right lighting can transform a boring house into a welcoming home. Before making any commitments, think about these four ways to use home lighting to its full potential.
Add Dimmer Switches
Dimmer switches offer several benefits. The most noticeable benefit is that you can make subtle changes to the amount of light in any room. If you're reading a book, you can turn up the illumination so you can see the words more clearly. If you decide to shift gears and take in a movie, you can lower the lights for a warmer ambiance.
A lot of people try to install their own dimmer switches. Unfortunately, not all of them are successful. Once you reach the wires, a simple installation starts to look much more complicated. You could even shock yourself if you don't take the right precautions.
You can avoid those difficulties by having the professionals at Luminous Electric install them for you. It's an easier, safer alternative.
Use Inventive Arrangements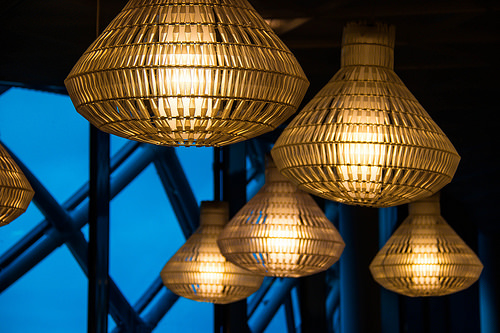 Image via Flickr by infomastern
Each house has unique qualities that should affect how you use lighting. That's good news for people who appreciate eccentric decorations. When it comes to lighting, the sky's the limit. As long as you have a crafty side, you can make lamps from used wine bottles, hats, beach balls, and other items from around the house.
Let your imagination run wild to develop innovative concepts that will look perfect in your home.
If you have a hard time coming up with your own arrangements, look for inspiration on Pinterest and similar websites. There are thousands of images to help you develop inventive ideas.
Place Recessed Lighting Strategically
Recessed lighting is a great option for most homes. You can use these lights to make rooms look bigger, accent the decorations and art you like the most and create ambient lighting that makes rooms feel warm and welcoming.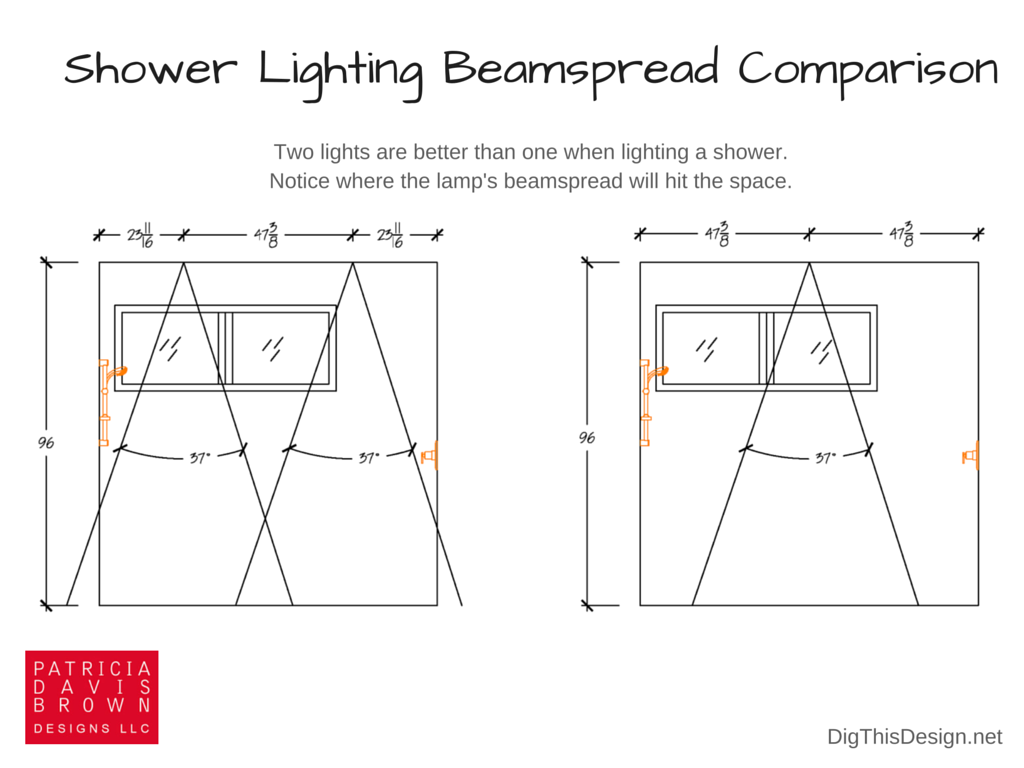 Lighting can be measured and controlled to hit the space correctly. You need to consider the space you are trying to light and how you use it to determine the amount of lighting needed.To use recessed lighting to its full potential, though, you will need to place them strategically. For instance, if you want to add recessed lights to your shower, you should space them out evenly to avoid shadows. If you want to highlight a particular piece of art, you need to make sure that you position the light in a way that emphasizes your favorite qualities.
Since there are so many ways to arrange lights, think about what you hope to accomplish and work your way back so you can determine precisely where to put them.
Take Control of Color
Changing the color of lights can dramatically alter your home's mood. If you're hosting a fun party, then you might want red lights that encourage everyone to dance. If you're trying to relax on the couch after a long day at work, then you might want a nice warm shade (2700k or lower) to help you prepare for bedtime. A warm color temperature mimics a sunset and communicates to your brain that it's time to settle down.
You don't need a bunch of different light bulbs to take advantage of these effects. Plenty of LED light bulbs can change color. Look for options that you can control with your smartphone. That way, you can always set the right mood for any situation.
You have plenty of options when installing new lights to a house. Use these tips to make sure you take full advantage of your lighting options.
Images Courtesy of Canva.
Share This Story, Choose Your Platform!