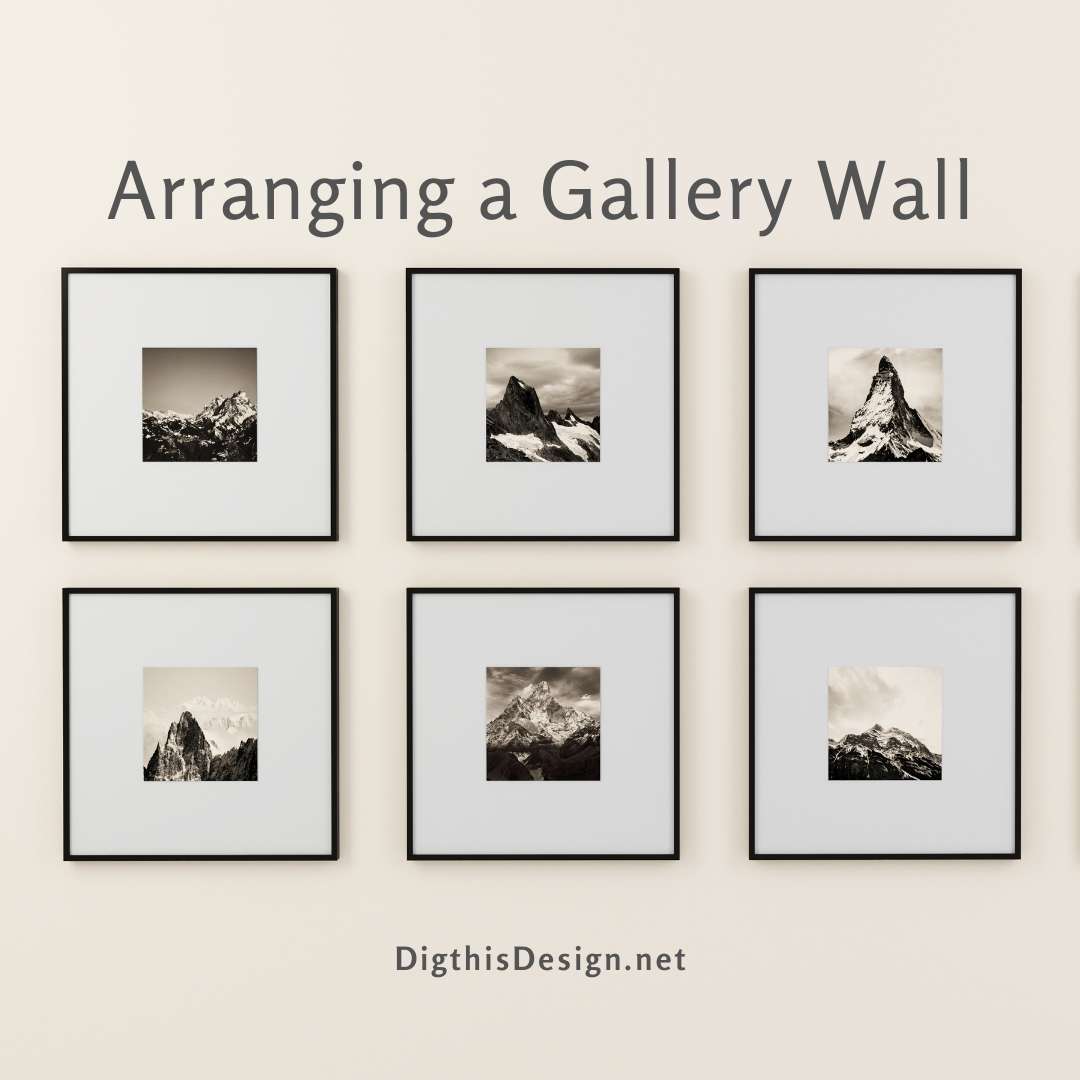 What do Bonsai and gallery walls have in common? Not much aside from their care taker's thoughtful arrangement of forms to create something that pleases the eye. Bonsai is an ancient Japanese art form of pruning miniature trees in containers. You could say creating gallery walls is an art form of its own. Although completely different in essence, there are still concepts one could borrow from many of the bonsai styles out there to incorporate into the design of a gallery wall.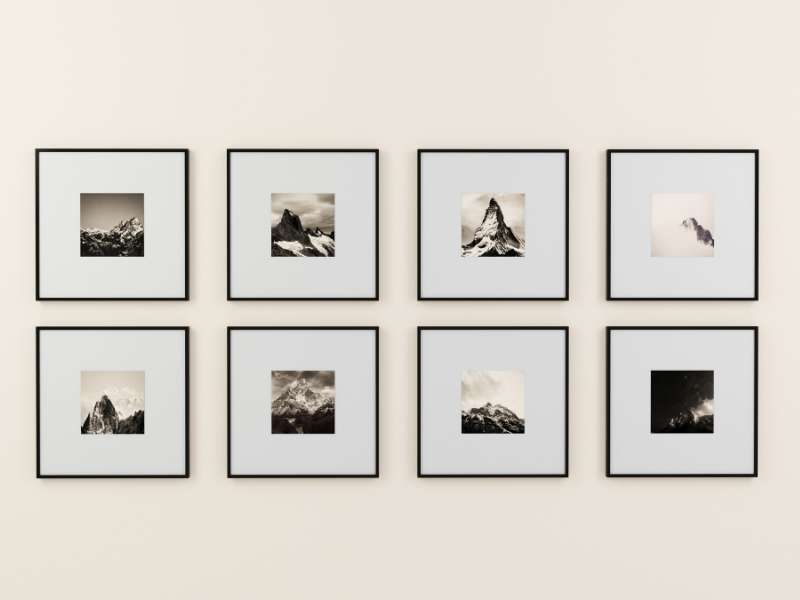 Formal Upright
As the name suggests, a formal upright bonsai is styled with the trunk straight up and branches spreading out symmetrically. Arranging artwork or photographs of the same theme in a grid pattern with matching frames and mats creates the same effect as a formal upright bonsai.
Informal Upright
In contrast to the formal upright style, an informal upright style is much more relaxed about the placement of the branches. In this example, the photography, frames, and matting remain consistent while the arrangement becomes loose and asymmetrical. This would be perfect for displaying family photos in a casual home.
Semi Cascade
Cascade and semi-cascade bonsai are shaped to grow angled downward below a narrow vertical container. In this narrow vertical stairwell, photographs and artwork cascade down to follow the shape of the stairs.
This charming girl's room displays artwork loosely arranged in different frame sizes and shapes to follow the flow of the bed, night table, and beyond.
Windswept
The windswept style is an attempt to mimic the effect of strong winds on a tree's lifetime. To borrow from this style in your home, you could place frames along the entire width of a wall. Balance should not be overlooked, but the arrangement can be relaxed in terms of frame sizes, alignments, and subject matter.
Multi-Trunk / Umbrella
Multiple trees of the same species are arranged in a single container to create a miniature forest look. Although what you hang on the wall can have as much variety as you want, with the multi-trunk style, you'd be creating a "forest" of visuals.
Root Over Rock
The root over rock style is dramatic and puts special emphasis on the body of the tree. A current on-trend way to display large pieces of art is to lean them against the wall. This trend wavers between chic and "just moved in", but it has the capability to look fantastic in a polished setting.
https://digthisdesign.net/wp-content/uploads/2016/03/Arranging-a-Gallery-Wall1.jpg
1080
1080
Stephanie Davis
http://development.digthisdesign.net/wp-content/uploads/2016/11/OLD_DigThisDesign_logo.jpg
Stephanie Davis
2016-03-28 03:15:03
2020-06-23 11:37:51
What Bonsai Can Teach Us About Arranging a Gallery Wall