Needy remodels are my all time favorite projects to attack! One day I was contacted by Paul Drintenbas, an architect I truly admire, about young client's who were looking for an interior designer who could turn their old 1980's property into a fresh contemporary one which would fit their lifestyle better. Anytime I go to a new job I like to take in my first impressions from the curb through the front door where I gather my inspirations on exactly what is needed to make the space special. This home had a unique view as you entered the front door, there was a glass atrium open to the sky, which appeared to have the main living spaces of the home radiating around it. I knew immediately this was a major focal point to the design and needed special attention.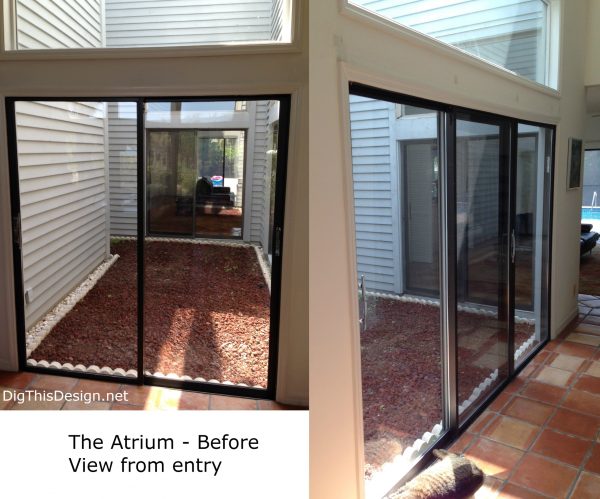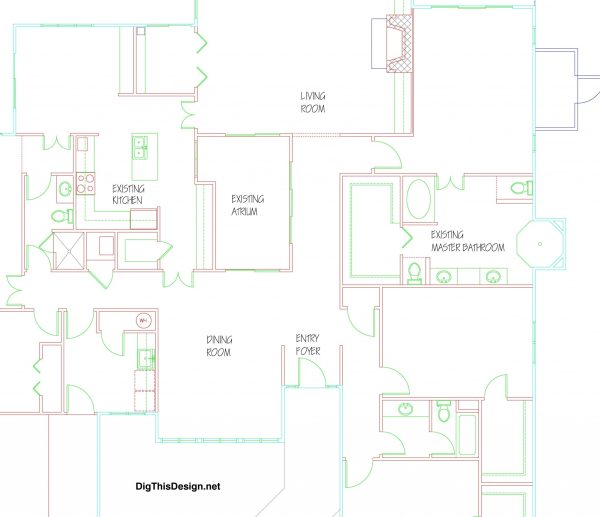 Existing Plan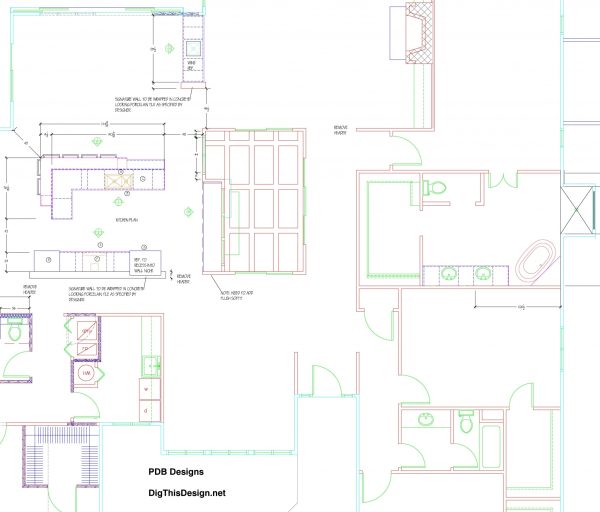 The entire home was going to be remodeled and I had a budget I needed to stay within and the budget did not include replacing the old sliders. I had to create a powerful impact from inside the atrium to set the tone of the design. The home was large and I had to pick and choose where to spend the budget for the best bang for the buck! I picked the first wall you could see coming in from the front door to make my signature look.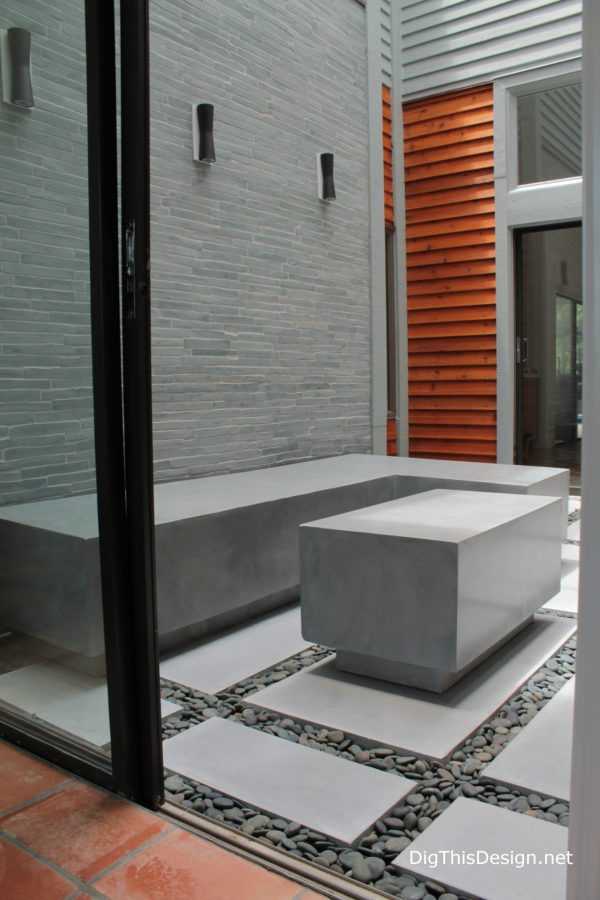 Creating my signature wall using cladding, added the texture and personality I felt this home needed to accomplish what my client's were wanting in their new remodel. I felt the atrium needed to have a calming simplistic effect to develop the rest of the design. To amplify the texture, I needed sconces that would disperse lighting up and down the wall creating a dramatic accent at night. For DIY tips on lighting outdoor spaces, be sure to visit Build.com for step by step instructions.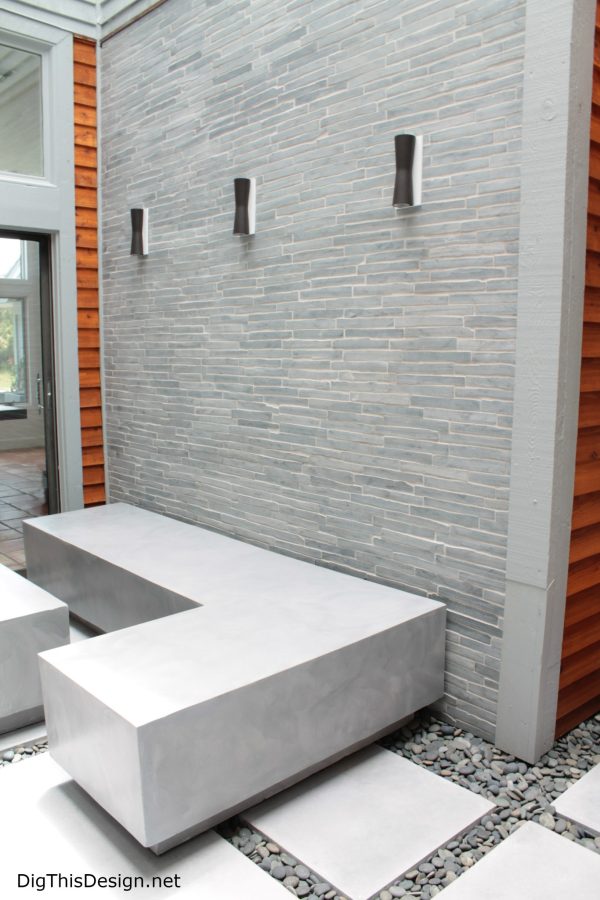 The outdoor space located indoors set this property apart from others. It also created problems that might not have been seen by a DIYer, such as needing a drain to disperse rain water. Before you tackle a unique outdoor design projects such as this, get tips from Build.com Expert Help Page.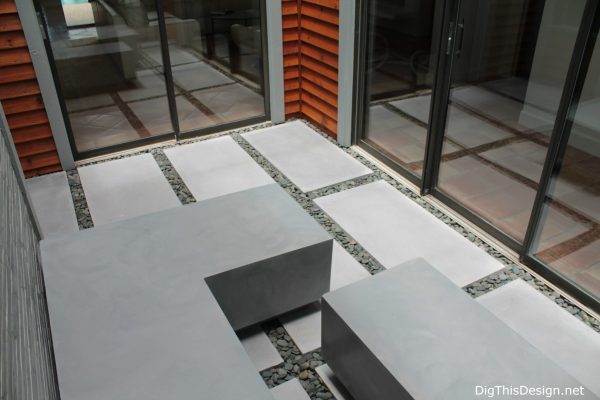 I love seeing before and after shots of projects that really communicate that awesome "Love It" reaction. Build is offering a chance to win a $1000 shopping spree on Build.com if you submit those photos using #LoveItMoment on Twitter or Instagram. Click here for more details.
My next #LoveItMoment is going to be my own front porch. I'm off to a good start with my custom new front door and my outside lanterns, by Hubbardton Forge.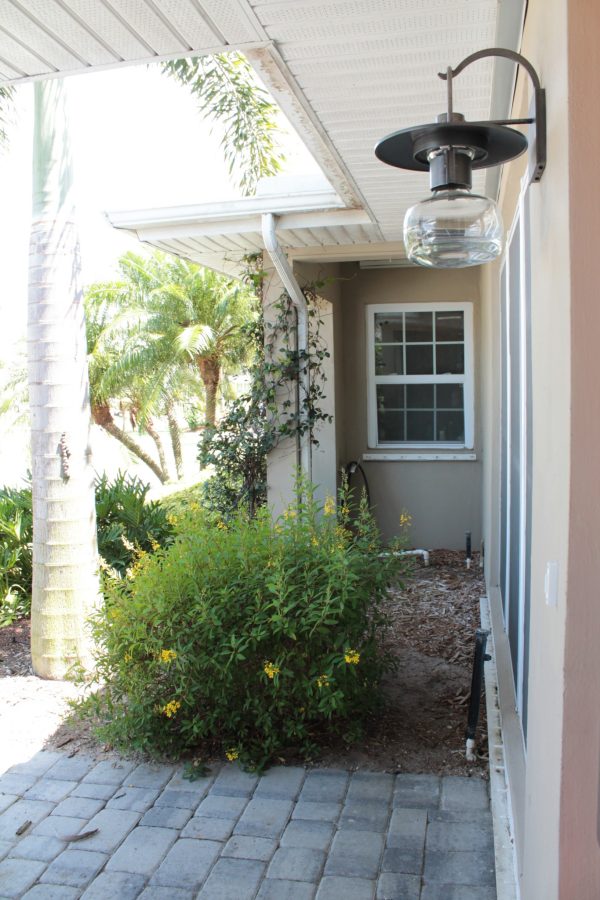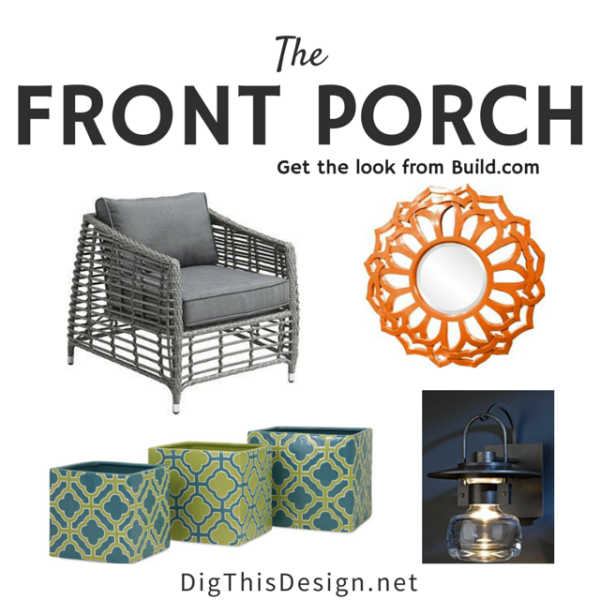 I am going to extend my pavers the full length of the porch. This will allow me to add decorative chairs and colorful landscaping, to create a warmer more welcoming front entry way.
For more inspiration browse through Build.com's Pinterest boards, see helpful videos on their YouTube channel, and get social on their Facebook page.
Share This Story, Choose Your Platform!