Do you ever feel like your home is missing something? Perhaps you've lived in the same property for a few years now and have grown a little too familiar with the same old wallpaper and the same old furniture. Maybe you played it a little too safe when you came up with your style ideas all those years ago. Or maybe, you've just moved into a new home and are desperately trying to come up with a way to stamp your personality on your new place. If you're looking to inject a little more pizzazz into your home, you might not need to do anything drastic. A few of these great home accessories will turn your home from bland to brilliant.
Home Accessories with a Big Impact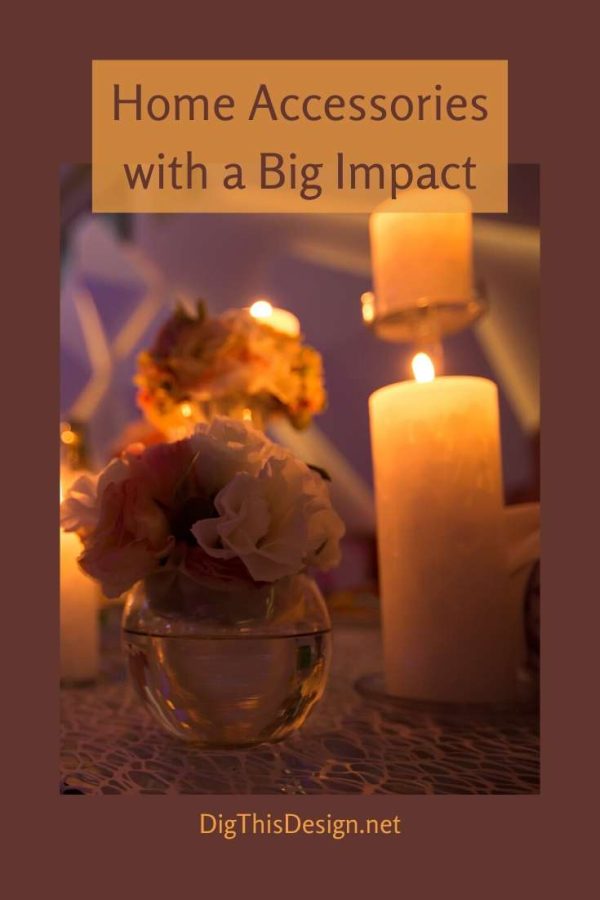 Clocks
As with fashion, some of the best home accessories also serve a practical purpose. Clocks come in many shapes and sizes and you can decide whether you want yours to be a conversation starter or a subtle addition.
As with all accessories, think carefully about how the clock fits in with your home's overall aesthetic and then begin your search. You could opt for something classic like a grandfather clock, for example, which may work well with other antiques in your house. This purchase could also have historic value and would make a great gift for anyone you know that likes traditional home décor.

On the other hand, there are all kinds of modern clock choices, from bold 70's timepieces right up to digital home displays. If you're thinking about adding a clock to one of the rooms in your home, or replacing an old one that just doesn't do it for you anymore, perhaps now is the time.
Decorative Lighting
Lighting plays a vitally important role in the look and feel of any home, and can make your property feel open and spacious, or miserable and claustrophobic. Similarly, the accessories that you pair with your lighting can also make a big difference to your home.
Choosing your lighting will affect the brightness and color of the room, and there are plenty of options to pick from. You could opt for lights that can be dimmed to create a sense of mood, or select some new technology in the form of IoT-lighting that can be controlled remotely from your smartphone. Lampshades provide another opportunity for you to put your personality into your lighting, so there's lots of room for innovation.
Candles
Accessories are not just about influencing the look of your home. Investing in some good quality candles can enrich the whole house with wonderful aromas that make your home more welcoming. The home candle market has grown hugely in the last few years and they are available in a wide range of colors and smells.
For an accessory that is truly unique to you and your home, why not look into making your own candle. Not only will this let you create a home accessory that feels more personal than one bought off the shelf, it could also introduce you to a new hobby.
Images Courtesy of Canva.
Other posts you might enjoy:
Woven Goods and Accessories by Alicia Kossick, Empowering Women, Native Culture, and Sustainability
Organic Industrial Style Designer from Furniture and Accessories Maker, Palo Samko
Do You Need Kitchen Accessories?
Share This Story, Choose Your Platform!