With all the cooking that you want to do, you'll need kitchen accessories. Yes, many meals can be whipped up with what you have at hand, but they would be so much better if they were prepared with just the right tools and utensils. Some companies that you'd never think would be in the kitchen accessory business now offer them. As a matter fact, you can find Electrolux kitchen accessories and accessories from other surprising companies.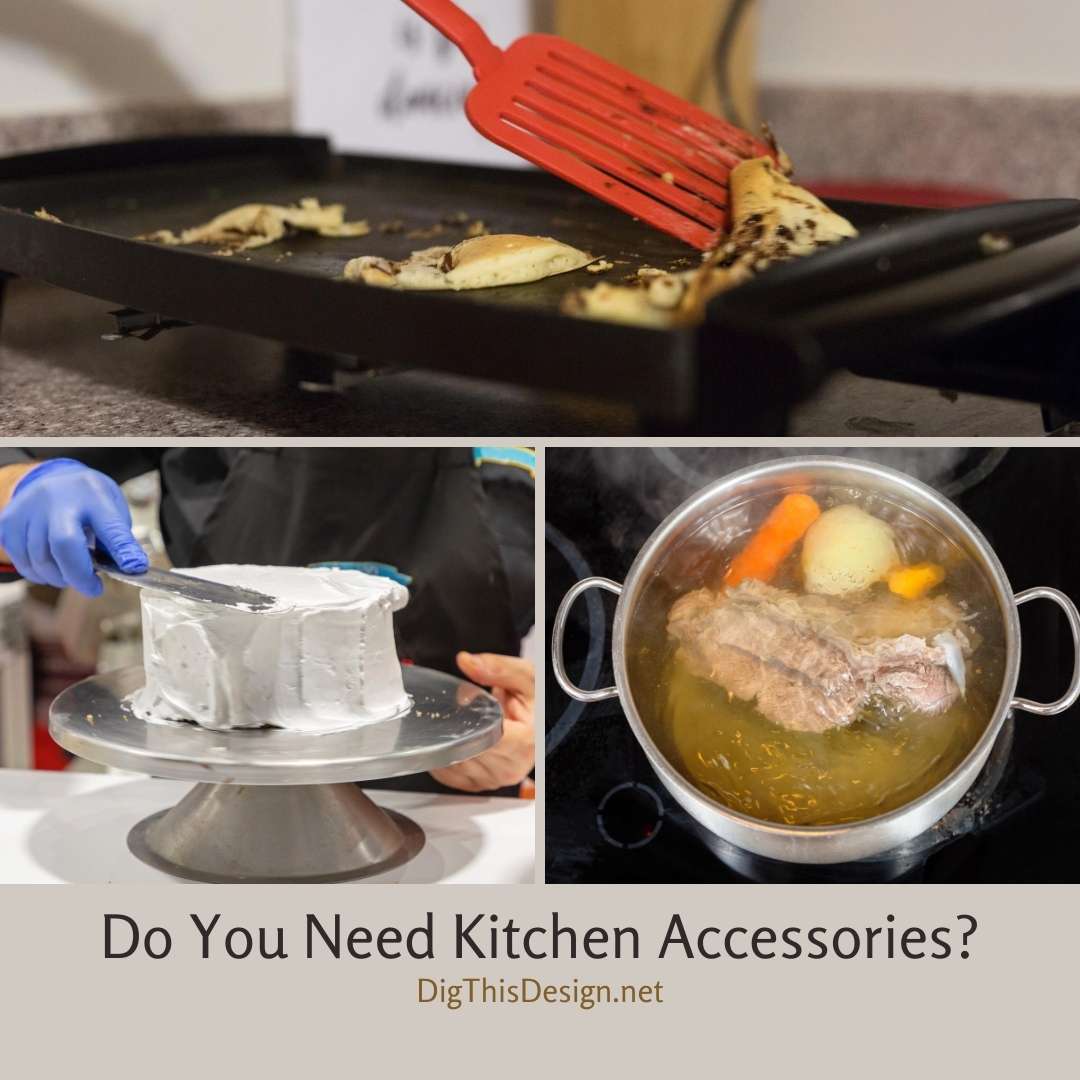 Among the things you'll need to make your time in the kitchen so much easier are:
Turnables: A glass turntable is the perfect accessory for icing and presenting a cake. Now, you don't have to maneuver around the cake or keep turning a stationary plate or footed serving tray around to make sure all of it is iced. Support assembly for turntables and replacement turntables are also available.
Grill or Griddle: If you don't have or can't have an outdoor grill, these grills made of cast iron are the next best thing. Some can even put grill marks on the food, including fish, steak, sausages and corn on the cob. The best thing is that you don't have to have a special spot on your range to fit them. These grills can fit very nicely over the burners you already have.
Wok Ring: Face it, modern, western stoves weren't really built to accommodate woks. A wok without a support is going to wobble. Since so many foods are cooked at high heat in a wok, that can be a bit dangerous. The sturdy, metal wok ring that fits snugly and securely over a burner is the solution.
Oven Wire Racks: Oven wire racks can last more than a lifetime, but if you've moved into a place with an old microwave with a wire rack encrusted with burnt on stuff, you're dealing with a fire hazard. You'll be in the market for a gleaming, brand new microwaveable wire rack.
Oven Light: Oven lights seem to last forever, but if the lights in your oven go out, it's simply good to know that they can be replaced. Some bulbs are incandescent, but there are halogen bulbs and halogen bulbs with harnesses also for sale.
Power Cords: When a power cord becomes frayed, it needs to be replaced right away. Three and four wire power cords are just the things to replace them. Make sure they're compatible with the appliance!
Simmer Plate: What's a simmer plate? You put it over a burner and put on a pot of stew or soup you just need to simmer for a bit. Nothing's simpler!
These kitchen accessories are practical, affordable and save energy. They're just what a modern cook needs!
Images Courtesy of Canva.
Share This Story, Choose Your Platform!